Parc. Esta. The Latest Landmark In The East
A New Landmark Of Glass, Steel And Greenery
If you stay in the east and often drive to the city, you would know that there are three major ways to get there. You can either take the East Coast Parkway, the Pan Island Expressway or travel along Changi Road into Geylang Road. Although there are a lot of traffic lights with the last option, it does provide the shortest possible path for some of us. Also, there's the beauty of watching the landscape change as you travel from Geylang Serai into Geylang before reaching the city.
With the enbloc of Eunos Ville, the landscape you are used to witnessing will now change. In place of the former concrete HUDC, you will instead be looking at nine blocks of glass and steel set in lush greenery. This collection of buildings makes up Parc Esta, the latest landmark in the east.
Incredible City Views at Parc Esta
With a land size of 376,716,32 sqft housing 1399 residential units, Parc Esta is the biggest condo in the Eunos region. The vast land area, coupled with the 2.8 plot ratio allows Parc Esta to be one of the tallest buildings in the area. With neighbours comprising of low rise commercial and landed housing, residents at Parc Esta will enjoy incredible views of their surroundings. Just how incredible is it? I didn't manage to take any photos from the previous Eunos Ville. However, I do have the next best thing, pictures from the next door HDB on the 18th floor.
Location
Other than having a location right beside a road that brings you directly to the city. Eunos MRT station is somewhere in the middle of the green line between the Changi Airport and Raffles Place station. To be specific, Changi Airport is five stations away while Raffles place is seven stations away. This right-in-the-middle location is ideal for those who work in the city but need to travel often. In terms of commuting time, it takes about 27 minutes to head to Raffles Place. For those who travel overseas often will find that that it only takes 39 minutes to head home via the MRT. Saving you precious time and that cab fare, which can add up quite substantially if you are a frequent traveller.
For everything else, a host of amenities are just beside Eunos MRT Station. Supermarkets, banks, neighbourhood shops and even a hawker centre with a large selection of local delights. While I am happy to purchase my groceries from the usual supermarket, some insist on getting the freshest thing every single day. If you are one of them, you would be happy to know that Geylang Serai wet market is a 5 minutes' walk away. Finding a carpark lot will never be a concern for you!
Facilities
Due to the sheer scale of this massive development, the facilities at Parc Esta are also very extensive. For most typical condos, it is not uncommon to see all the facilities lumped into a single area of the compound. In the case of Parc Esta, the facilities are subdivided into three parts. The Grand Parc, West Parc and East Parc. Each of these sections has its themes and cater to different needs of the residents.
As homes continue to get smarter, some even offer a way to integrate with the facilities of the development. In Parc Esta, you can also view the public facilities before heading down! Perfect for those who want to avoid crowds and have the entire place to themselves. Or parents keep a lookout for their child right at home.
Grand Parc
The Grand Parc is something like an intermediary that connects Parc Esta to the outside world. Over here, you have the central arrival court and a series of lounges. The objective is to impress guests and at the same time, welcome residents back home. There is even a koi pond. How many condos have you seen that comes with a koi pond? I believe the Koi Pond might be the inspiration for the Grand Parc. Classy and elegant and yet in a very relaxed sort of manner.
West Parc
With this many households, you will expect to see plenty of kids at Parc Esta. To this end, there is the West Parc. Consisting of children's playground, family lagoon, party pavilions and the like. The West Parc is a haven for kids and offers an ideal get together for the family. If you are a child staying at Parc Esta, I believe this is one of the ways you will get to know your lifelong friends.
East Parc
For residents who want to get away from all the kids, there is the East Parc. The East Parc comprises of the 50 meters lap pool, jacuzzi, sun decks and various activities designed for adults. These facilities offer the opportunity for rejuvenation and relaxation. Both of which are extremely important if you are an executive living a fast-paced lifestyle in Singapore. Instead of travelling to a nearby resort of a neighbouring country, why not just head downstairs.
Unit Layout
In Parc Esta's sales gallery, there are a total of 4 show units available to view. With so many units available to sell, it does make sense for the developer to build four of them. As with all my other reviews, I will only go through the highlights of these four layouts.
1 Bedroom + Study  
If you are someone who has seen a lot of one-bedroom unit layouts in the market, you would know that almost every one of them is the same. The main door generally opens to a kitchenette along the wall before the living room directly in front. Because of the size limitations of the one-bedroom + study, it is tough to come up with variations of this layout. In Parc Esta's case, however, the architect did manage to put in a c-shaped kitchen instead of placing it just along the wall. Although the kitchenette size is effectively the same, this innovative layout increases the usability of the kitchen. Perfect for those who do spend a significant amount of time cooking or baking.
2 Bedroom + Study
The two bedrooms + study follows a more traditional layout. In this conventional layout, bedrooms are placed side by side each other. The only variation is the placement of the study. In some layout types (like BD1), the study room is in between the two bedrooms. In others, such as the BD2 and BD3, the study is directly opposite the bedrooms. Variations are always good to have because they give buyers plenty of options. For example, if you are someone who wants a bigger master bedroom with a lot of wardrobe space, BD1 will be ideal for you. Just hack away the wall connecting the master to the study, and you will have one of the biggest two-bedroom master bedrooms in the first-hand market. If not, you can always use the study room as what it was initially intended.
Additional features include the private foyer and the enclosed kitchen. Because of the flexibility offered by this layout, it is incredibly popular with only limited units left. Be it a family with a young child, a professional that sometimes works from home. Or even retirees who are looking for a smaller home to maintain. This home can cater to all your needs.
3 Bedroom + Study
The three bedrooms + study layout is very similar to that of the two bedrooms + Study. The only difference is that there is a Flexi or study room beside the dining area. The positioning again allows for a lot of flexibility. If you need a more extensive living or dining area, you can always hack away this room and opt for more open space. If not, this room can be a study, utility, or even a domestic helper's quarters (with a quick installation of a murphy bed).
4 Bedroom Premium
The four-bedroom premium unit is a new layout that just made its debut in Parc Esta's sales gallery this 5th October 2019. Previously, the show flat was a five-bedroom. In most circumstances, developers treat building show flats as a one-time expense. However, due to the sheer quantity of units at Parc Esta, there are economies of scale. As such, MCL land can assign more marketing costs to dress up a 4-bedroom premium show flat.  Some might argue that this is a waste of money but remember, at the end of the day, it is all about the size advantage. Which is why the estimated monthly maintenance at Parc Esta for the 4-bedroom premium is only a ridiculous $230 per month!
The 4-bedroom premium layout is again very standard with all the bedrooms beside each other along a common corridor. With a big household, there is always a requirement for an enclosed kitchen and a storeroom/utility/helper's room. You will be able to find all these at the 4 bedroom premium at Parc Esta.
Is Parc Esta A Good Buy? Calculating Rental Yield
One of the best ways to understand if something is a good buy would be the rental yield. The expected rental yield is crucial for you to calculate returns as well as understanding how much holding power you have. Although important, it is not the primary reason for capital appreciation. If you want to understand if Parc Esta has the potential for capital upside, do contact us so we can share our findings with you. Meanwhile, let's look at the estimated rental prices at Parc Esta.
In this rental comparison study, I will be using data from Sims Urban Oasis. My rationale is that Sims Urban Oasis has a total of 1024 units which is of a similar scale to that of Parc Esta. Anything else wouldn't be a fair comparison, even though they are nearer.
Parc Esta Rental Yield Analysis (1 Bedroom/1 Bedroom + Study)
Unit Type
Unit Size Use For Rental Comparison
Expected Rental Price
($5 psf x sqft)
Property Price
Gross Annual Yield
Initial Investment (25% + Stamp Duty)
Gross Annual Yield On Initial Investment
1 Bedroom
420 sqft
$2100
$745,000
3.38%
$203,250
12.4%
1 Bedroom + Study
517 sqft
$2585
$893,000
3.47%
$244,640
12.68%
Parc Esta Rental Yield Analysis (2 Bedroom/2 Bedroom + Study)
Unit Type
Unit Size Use For Rental Comparison
Expected Rental Price
($4 psf x sqft)
Property Price
Gross Annual Yield
Initial Investment (25% + Stamp Duty)
Gross Annual Yield On Initial Investment
2 Bedroom
635 sqft
$2540
$1,042,,000
2.92%
$286,780
10.62%
2 Bedroom + Study
829 sqft
$3316
$1,276,000
3.12%
$354,640
11.22%
Is Parc Esta For Me?
If you have read my previous reviews, you would know by now that smaller units consistently have better rental returns. I believe the reason is straightforward. Singapore's expat profile has changed over the years. We are now witnessing more expats who are young and single instead of those with families. As such, these smaller units do make more sense for them. If you are looking for an investment vehicle with good returns, the smaller apartments at Parc Esta might make financial sense.
On the other hand, if you are looking for a home which includes the MRT across the road, a location tucked in between the city and Changi Airport, enjoy incredible panoramic views (selected stacks), loves a plethora of facilities and going to the Geylang Serai Wet Market. Parc Esta would be a home worth serious consideration.
For information on Parc Esta such as prices, balance units, floor plans or e-brochures, visit our microsite at https://www.parcesta.cos.sg.
Article contributed by Jerry Wong 

Jerry Wong is a realtor with Propnex Realty. He loves coffee, cookies and condos. Most importantly, he loves connecting people to properties and gets enormous satisfaction when they acquire their dream home. Or make that capital upside in just a matter of months. Buy Jerry a coffee, and he will meet up with you on a 1 to 1 session to share the following
How certain factors affect real estate prices. (Using historical transactions as references)
Applying lessons from history to determine if a condo has the potential for upside or not. These condos can be those under construction, resale or the very one you are staying in right now.
Or just prepare the toughest question you have on your mind! If it is interesting enough, the answer will be in a blog post and shared with everyone!
Other Property Reviews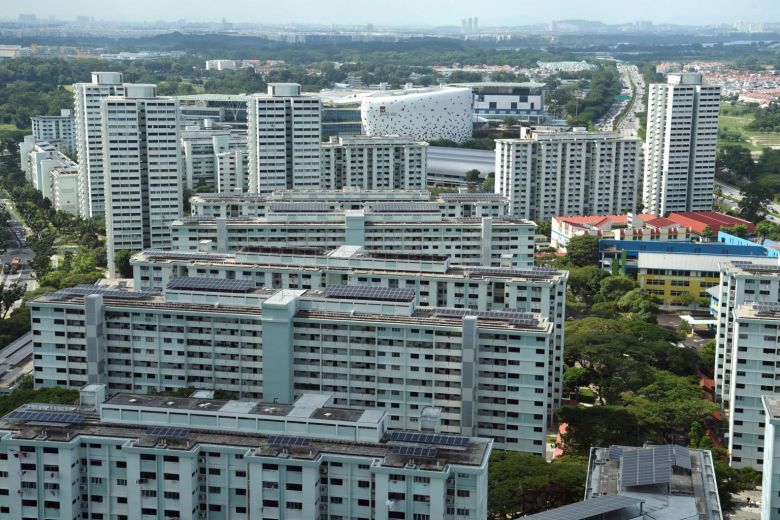 SINGAPORE - The quiet rental market for private condominiums/apartments and Housing Board flats saw a sudden surge in demand last...
Read More