Ten @ Suffolk Is Near Three Primary Schools
Although you see a lot of new developments featured on this website, we do a fair share of resale activity as well. These transactions include sales, rental or even the purchase of condos/HDB in the resale market. Depending on your requirements, we do have solutions to cater to your every need. In this case, Ten @ Suffolk was one of the apartments shortlisted by a buyer to view. The buyer intended to acquire a property within 1km to a prestigious primary school. If you also considering Ten @ Suffolk for primary school registration, you would be happy to know that there are three primary schools within 1km to choose. These schools are St. Joseph's Institution Junior, Anglo-Chinese School (Junior) and Farrer Park Primary School.
Where Exactly is Suffolk Road?
When you mention Suffolk Road, most people would have no clue where this road is. Even though Suffolk road has excellent connectivity, with accessibility to the city centre in a matter of minutes. The reason is simple, Suffolk Road is a small road and connected only directly to the main arterial Thomson Road. This passageway only serves residents at Ten @ Suffolk, Lucida, The Spinnaker, Haniffa and Suffolk Premier. This no-through-road effectively creates a private residential enclave which no cars or pedestrians should pass. Unless of course, if you are a resident living in this exclusive pocket.
Amenities Nearby Ten @ Suffolk
In terms of amenities, the United Square Shopping Mall is a short walk away. This kids' theme mall is the perfect mall for those parents with primary school-going children. Inside here you will find enrichment centres, toy stores, kid's fashion and a host of eateries and restaurants. If you have older kids or wish to have a change of scenery, you can always access Novena Square, Velocity, Square 2 and even Royal Square via an underpass.
Of course, there's still Orchard Road. Singapore's premier shopping belt is just a short drive away.
Features of Ten @ Suffolk
Ten @ Suffolk has only 37 residences in the entire development. Like most boutique apartments, facilities are basic with the standard pool, gym, BBQ pit and children's playground. Although simple, the developer Hong Fok manages to create a little oasis using contrasting mosaic tiles for the pool, black stone tiles and a glass art piece beside the pool. The smart positioning of the gym and function room beside the swimming pool also serves another purpose. Bringing the beauty of the outside environment into the small limited space and flood it with light.
Building Layout and Façade
If you look at Ten @ Suffolk from afar, the building shape is somewhat unconventional. There is a total of 3 stacks in the entire development. Stack 02 and 03 are the two bedrooms beside each other while three bedrooms at stack 01 are extended out at an angle facing the same direction. You may wonder why the architect created this single facing design. In real estate terminology, we call layouts like these single loading. A single-loading unit only has neighbours directly beside them. With nothing blocking in front and behind the apartment, airflow is excellent and there is always sufficient illumination in the house. I believe the slight tilt of stack 01 is also intentional to maximise the incredible unblocked city views that the residents will enjoy.
Unit Layout
Completed in 2006, Ten @ Suffolk is a 12-year-old building. Back in those days, developers tend to build unit types that are larger than we see today. The two-bedroom ranges from 1087 to 1109 sqft and comes with an enclosed full-sized kitchen, utility room, yard complete with two bathrooms and a toilet. Since there is no balcony, almost every inch of the unit comprises of pure indoor space. Typically, balconies are important because they allow natural light to flood the living room and let you enjoy the outdoors right at home. Since there aren't any balconies, the architect decided to place floor to ceiling glass panels to illuminate the living room. As for the bedrooms, bay windows have the same illuminating purpose but allow for more privacy by breaking the shape of its occupants.
Metal Frame Planter Boxes at Ten @ Suffolk
Even though there is zero semi-outdoor space at Ten @ Suffolk, those with green fingers can still put them to good use. Instead of a typical concrete planter box, there is a provision of a metal frame outside the living room window. Access to this metal frame is via the bottom glass panel of the window using with a unique key. Form here, you can push your pots outside safely. Even if you do not use the planter box for its intended purpose, the structure can still function as a privacy screen.
Is Ten @ Suffolk a Good Buy?
Since there are already rental transactions at Ten @ Suffolk, you can easily calculate the yield. A simple calculation should work out to around 2.5%. A return of 2.5% is quite standard for resale freehold developments in Singapore. However, like I mention a lot of times in my earlier articles, rental yield is not the single most crucial factor when it comes to capital appreciation. If you need assistance in understanding what causes capital appreciation, do make an appointment with us so we can explain more.
The other thing about boutique developments such as Ten @ Suffolk is the incredibly rare supply of units in the market. With only 37 units for sale, there may not be listings in the marketplace all the time. So even if you have all the money in the world, you might not be able to purchase a unit here.
Summary
The main objective of this review is not to push units for sale nor give you any recommendations. The goal is to provide you with a better perspective of Ten @ Suffolk in case any new listings appear. That way, you can save plenty of time figuring out if that development is suitable for you before viewing. However, instead of arranging appointments after appointments, why not talk to us today? After all, our small team of realtors have seen hundred of condos Island wide. After figuring out what you need, we might even be able to give you a recommendation almost instantly. For a consultation on what we can do for you, contact us today, and we will get back to you shortly.
Article contributed by Jerry Wong 

Jerry Wong is a realtor with Propnex Realty. He loves coffee, cookies and condos. Most importantly, he loves connecting people to properties and gets enormous satisfaction when they acquire their dream home. Or make that capital upside in just a matter of months. Buy Jerry a coffee, and he will meet up with you on a 1 to 1 session to share the following
How certain factors affect real estate prices. (Using historical transactions as references)
Applying lessons from history to determine if a condo has the potential for upside or not. These condos can be those under construction, resale or the very one you are staying in right now.
Or just prepare the toughest question you have on your mind! If it is interesting enough, the answer will be in a blog post and shared with everyone!
Other Property Reviews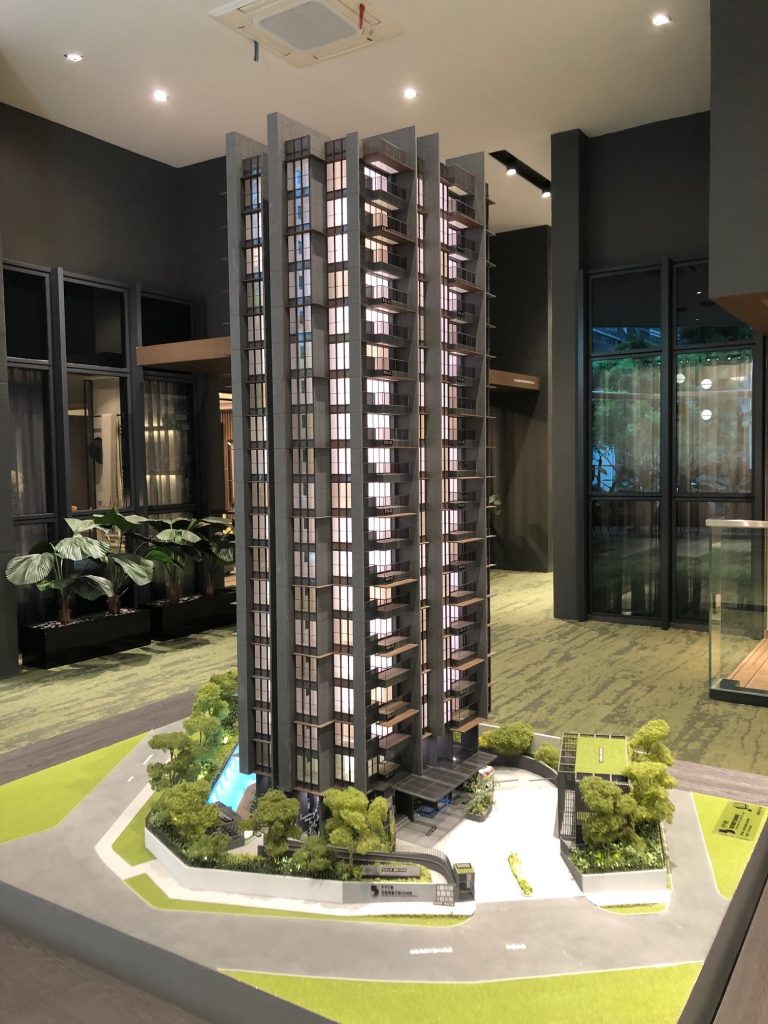 Definition Of The Word Fyve Before I confuse you any further, let me give you the meaning of the word...
Read More