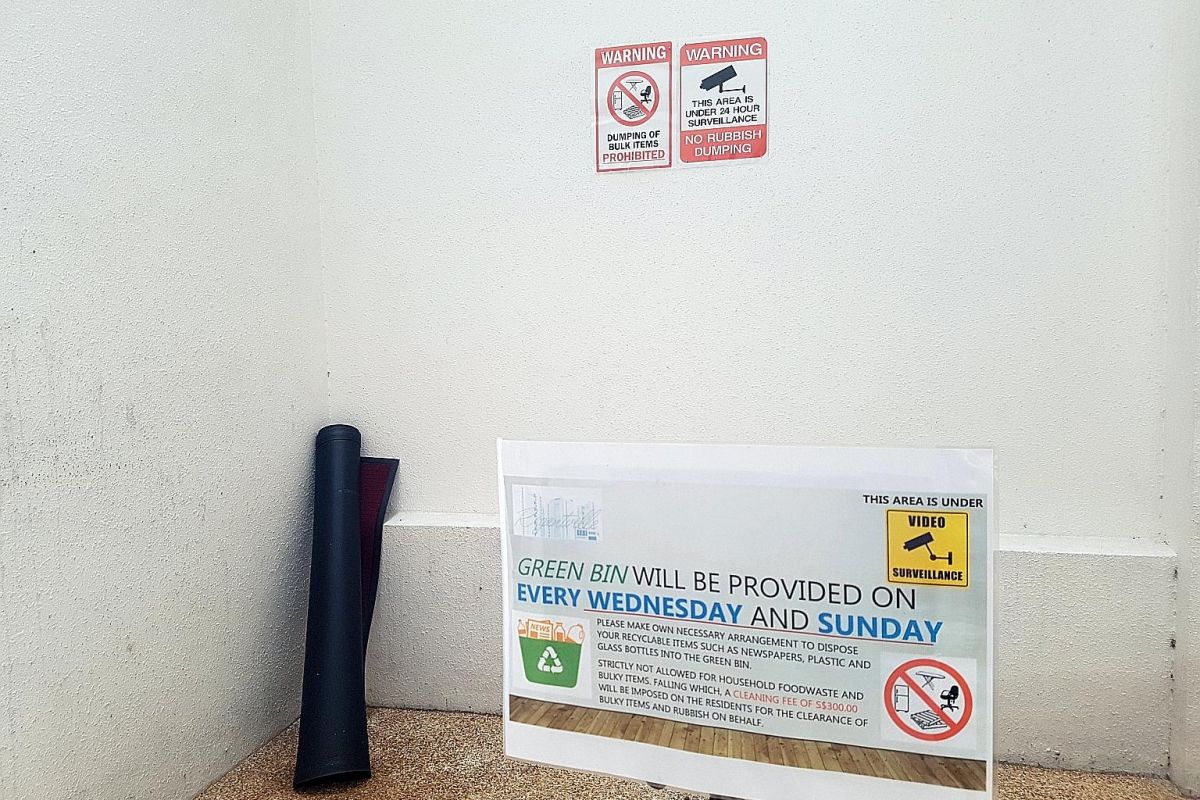 MCs have no powers to impose penalties, so they use service fees to deter breaches of by-laws
Park properly in condos or you may get slapped with hefty wheel clamp release fees. But are management corporations (MCs) allowed to issue punitive fines?
The answer is actually no. Under the Building Maintenance and Strata Management Act (BMSMA) – the framework MCs use to administer estates – MCs have no powers to impose fines and penalties.
But lawyers and property experts say fees – not fines – are likely allowed if covered by the property's by-laws.
The issue was broached earlier this month in a High Court case, though the judge deemed it "not necessary" for the purpose of the case to decide on whether MCs can impose fines for by-law breaches.
But the judge in the case made clear that under the BMSMA, it would be for the courts to decide on the quantum of damages when there is a breach of a by-law.
In 2016, the Strata Titles Board (STB) ruled that a by-law which imposed a penalty and was not made in the interest of all unit owners was invalid. By-laws are made through resident votes at general meetings and are binding on the building's subsidiary proprietors, lessees and occupiers. Commercial and industrial buildings are similarly subject to the BMSMA and not allowed to impose fines or penalties.
As a result, MCs are cautious when dishing out these charges.
A condo manager for an estate in Bishan, who wanted to be known only as Ms Ang, said: "We actually cannot put the word 'fine' (on signs); only the authorities can issue a fine."
Instead, the MC charges "administrative fees" for what is effectively a service rendered when releasing a wheel clamp, said Ms Ang.
An estate manager for an Upper East Coast Road condo, who spoke on condition of anonymity, agreed.
Explaining the $300 the MC charges to unlock a wheel clamp, he said: "It takes time for someone to do the unclamping, take the pictures and write a report. The fee can be justified."
But how are these fees decided anyway? It all seems a bit arbitrary with fees ranging from $50 to $300 or more. MC chairmen The Sunday Times spoke to pointed to location as a key factor.
Mr S.K. Cheah, the MC chairman at The Sail, said: "The council decides the fee according to how rampant illegal parking cases are, or whether the condo is located, for example, in the Central Business District or next to an MRT station, in which case, outsiders are more likely to park their cars illegally."
The condo charges $214 to release a wheel clamp. However, the fee is the same at Regentville in Hougang, which is a 10-minute bus ride from the nearest MRT station.
At King's Mansion, located in Amber Road near East Coast, the fee is also comparable at $200.
Yet, at a select few condos here, the usual prohibitive wheel-clamping signs are not seen at all.
One such development is Tresalveo, in Marymount, which does not display signs that warn of a fee for errant parking, even though it is situated across the road from Marymount MRT station.
The stand-in condo manager for the estate, who wanted to be known only as Mr Pang, said: "We usually don't have illegal parking problems and try not to clamp as far as possible. We give visitors parking notices and call them to give warnings first."
To be fair, this approach of giving warnings first is taken by many MCs. The management at Regentville in the past year introduced a cleaning fee of $300 that will be charged to residents who illegally dispose of bulky items.
Residents caught doing so can either clear the refuse themselves or have the estate clear it for $300. The Sunday Times understands the fee has not been imposed on any resident since it was introduced.
MCs are thus caught in a bind – the BMSMA does not allow for fines to be imposed, resulting in MCs preventing bad behaviour under the guise of administrative fees which they must then justify if necessary.
The Building and Construction Authority (BCA) last year proposed that MCs be allowed to impose fines of up to $200 in some matters, but the recommendation was eventually removed.
A BCA spokesman told ST the decision to maintain the status quo was "in view of the existing avenues under the BMSMA for MCs to seek recourse against by-law violations".
These avenues are to apply to the STB, a mediating body, or to the court – but these measures may be heavy handed for fines of a few hundred dollars. Nonetheless, should things reach such a point, MCs need to be ready to stand behind their fees.
"We will 'cost it up' if need be," revealed an MC chairman, referring to justifying administrative fees.
The condo manager for Hillview Regency, who identified himself only as Mr Ibrahim, said: "We can even charge $500 if we want to, it's up to the MC. But we also don't want this kind of money; (the main aim is to) provide convenience to residents. Yet, a fee like $10 may also not be enough of a deterrence."
Mr Chan Kok Hong, managing director of Savills Property Management, said such fees are necessary as a means of signalling clearly what should not be done. "Though if you charge $500, you may have a harder time answering to the judge (if taken to court). If it's $100, it is still justifiable."
Past cases show that the authorities, such as STB, as well as the law, stand on the side of reasonably dispensed fees. In 2013, the board stood by the clamping and season parking fees of more than $500 charged to a resident at St Regis Residences after he illegally parked his vehicle in the carpark.
An MC member at Bayshore Park condo also shared a case where a man kicked up a huge fuss about paying more than $1,000 in wheel-clamp fees in accordance with the by-laws, but relented immediately after he consulted his lawyer.
Senior lawyer Toh Kok Seng, a strata dispute specialist, said: "In principle, if the fee is reasonable and represents actual or estimated cost, is not punitive and does not amount to a penalty, (there is) no reason why it cannot be enforced, particularly when the MC has issued a by-law on this."
Thankfully, belligerent offenders number few and far between.
"Most offenders will know they are wrong, and will appeal for leniency. If the person fights all the way, it is just not reasonable," said Mr Ibrahim.
"Source:[All eyes on CPF loan rule tweaks, new private launches] © Singapore Press Holdings Limited. Permission required for reproduction"