As a real estate agent, we are subscribed to a long list of chat groups. Some groups are for the dissemination of information. Simultaneously, others are helplines that allow us to tap on a collective knowledge base to answer any question almost instantly. Then, there are also groups for us to share listings and the latest property news. 
Recently, I received a rather interesting news article from a colleague. The article mentioned that the spike in agent commission might draw greater scrutiny due to its broader impact. What impact might you say? Well, apparently, the higher commission agents may end up flowing into the buyers themselves, distorting property prices. Besides, most of the capital risks are borne by the developer. So why should the agencies enjoy such a high risk to reward ratio? The author believes that this is an unsustainable practice, and the margins agencies now want will come under pressure very soon. 
What Is The Stock Market? 
After carefully reading through the write-up, I realise that the author does not clearly understand how the financial market works. Nor does she comprehend the business model of the listed developers mentioned. Interestingly enough, I happen to do an earlier analysis of her commentary on how developers and agents are using the reissue of options to boost the property market. If you have not read that analysis, you can read it here. Meanwhile, I will highlight the assumptions she made here, so you have a clearer understanding of what is going on.
First of all, using the listed developers' share prices to understand their performance is what most people unfamiliar with the stock market would do. The stock market is not a reflection of the economy, nor does the individual stock reflect the company's performance. Instead, the stock price is sentiment-driven and its value is determined by how much people are willing to pay for a slice of ownership in the company. The main question you have to ask yourself is this: what made investors pay more focus on Propnex shares than Capitaland and CDL? 
Why Did The Share Prices Of CDL and CapitaLand Go Down?
To understand the situation better, I will be reviewing the business model of these 3 companies. To start, I will begin with Capitaland. Capitaland is a very diversified company with real estate business all over the world. Because our focus is based on the correlation of property development in Singapore versus how agencies are doing, I will only reference ticker symbol C31.SI or CapitaLand Limited, which is what the author highlighted.
From their website, you can see that their property development activities are not only based in Singapore. CapitaLand has several launches in China as well as in Vietnam. In addition to their property development arm, they have businesses in retail, office, industrial, logistics, business park, etc. By this fact alone, it is irresponsible to pinpoint the drop in share prices due to the lower margins these developers are having in the Singapore residential market.
Similarly, if you were to look at CDL's (ticker symbol C09) website, you would know that they are also a diversified company with business in hospitality and offices throughout the world. The drop in their stock price of 30% could be due to investors losing confidence in their company due to a spate of director resignations. Not to mention that they have a lot of exposure to hospitality which is taking a rather big hit due to Covid 19. 
Why Did The Share Prices Of Propnex Go Up?
On the other hand, why did the share prices of Propnex go up? Is there another reason other than the higher profit margins? Well, yes! Due to the company's focus on training and adding value to agents, the numbers of Propnex agents have been increasing sharply over these few years. Back in 2019, there were 7513 agents. Today, there are over 9050 salespersons. This number is almost a 30% market share of all the real estate agents in Singapore. 
In addition to the growing numbers, agent retention is also excellent. That is why investors are willing to bet on the company. Additionally, the market cap of Propnex is only $292mil. There are only so many shares to go around. Obviously, with lesser shares to buy, prices can and will go up faster with just a little interest. Propnex shares are a penny stock after all.
Stock Market Prices Are A Reflection Of The Investor's Confidence In The Company. Not Their Performance
Just by this argument alone, the correlation that the journalist is trying to make seems somewhat disconnected from reality. However, I will continue to highlight specific key pointers, so you have a better understanding of how agent commission works. 
Fat Agent Commissions Has Always Been Around For A Long Time
Fat agent commissions have been around for a very long time. However, there is a reason why these commissions are fat. These units are either very hard to sell because of the property's nature (near the bin centre, odd layout, etc.). Or the interest in them is mostly from overseas clients. Due to the higher commission, some of my agent friends can organise and host property exhibitions overseas to connect and secure these clients. After subtracting off all these costs, there is still a decent amount to be made. With that same logic, there are some projects today that do not pay a very high commission.
Why Do Developers Pay Lower Commissions For Some Projects In The Past
The other reason why developers did not pay good commission to agents many years ago, as highlighted by the author is simple. Take the example of J Gateway. The development was the only one in the west with no nearby competitors. Also, the number of buyers outstrips the units available. If you are the developer, do you think you would pay a higher commission to the agencies? 
Back in those days, there was even a local developer with a sales staff numbering over 200. The developer calculated that they could save a lot more money this way bypassing agencies by hiring an entire team of in-house sales staff. Of course, maintaining a large sales staff does have complications. Today, their numbers are a mere fraction of those in yesteryears. So, if you were to decide to stipulate a maximum sum of the agency's commission, it would be necessary to define a lower number as well. Why? Simply because the day when projects sell out within one day will eventually come. Will the developers still be comfortable with agencies collecting a minimum sum for doing what is "simple work"?
Kickback Agents Have Also Been Around For A Long Time
As for agents who offer kickbacks, well, they have been around for as long as I remember. Their business model is simple. These agents are trying to do the least amount of work to get the maximum profit. The main reason why CEA outlaws this practice because it is detrimental to the industry in the long run. Let me explain.
Let's assume you are a real estate agent. You have been following up with this client for several months and shown around 20 houses. You probably spent like 80 hours with this client. However, the price list (which is real) you showed your client is a far cry from what is indicated on property guru. The client decides to call the agent who advertised a lower price and decides to go with him/her simply because they offer a cashback on their commission. All your effort goes to waste, and you earn nothing. Imagine meeting 2 or 3 such clients in succession. 
You decide that doing all the work is just a waste of time and follow the steps of these cashback agents. Let everyone else run around during weekends while you sit back and have your afternoon tea. When an increasing number of consumers support these cashback agents, the number of agents incentivized to help the consumer such as yourself will reduce. What is the point of doing all these reports and in-depth study only to have the reward taken by someone else? Might as well sit back and let someone else do the work? Isn't it great to be drinking afternoon tea all the time?
Consumer Who Ask For Kickbacks. Win-Win Relationships Are Far More Important
Due to the number of people I meet, I do encounter such clients. There are consumers out there who scour around and ask various agents to see if they can give them the best deal. I can say that they do not think long term and have little regard for win-win partnerships. Over time, this thinking is detrimental to themselves, which is how karma practically works. Since you have already taken advantage of someone, you will always be reminded that someone else will take advantage of you. This psychological barrier will always be present in the formation of meaningful relationships. Think of it as playing Game of Thrones in real life or starring in one of those mafia movies. We know the ending of how all these stories go. Also, kickback agents seldom do resale and rental deals since the reward is always much higher when you steal the work from someone else. Ultimately, you will still need someone trustworthy to rent or sell your house in the not so distant future.
What Is More Important Is To Deliver A Value Far More Than What You Receive
Of course, to be paid a princely sum, you must deliver a king's ransom. Once you can deliver exceptional value that is far more than what you are born, your client is definitely happy for you to keep that money. What kind of price tag can you put on an agent who can advise you from making a mistake that may cost you millions of dollars? Or do that in-depth analysis which can help you make a significant gain on your portfolio? 
This passion for delivering the best experience for my clients is the main reason why I constantly write articles like these. This blog is an easy way where we can differentiate ourselves from the discount agents. So whenever you engage our services, you know that you are always getting something far more valuable than what you paid for. To understand what we bring to the table, do contact us and we will get back to you shortly. 
Article contributed by Jerry Wong.

Jerry Wong is a realtor with Propnex Realty. He loves coffee, cookies and condos and has been in real estate for ten years. Most importantly, he loves connecting people to properties and gets enormous satisfaction when they acquire their dream home. Or making well-informed decisions that see their assets grow. Book a video call appointment and Jerry will share with you the following.
How certain factors affect real estate prices. Why some condos can make a million dollars while others can lose that same million.
Why timing is not the most important thing. Because some people can buy the same condo at the same time, but one end up making $100k to $200k while the other suffers losses of the same amount!
Understanding your requirements and craft a solution for your real estate needs. Be it in asset progression, tax planning, financial calculations, rentals, sales, etc.
You can also subscribe to our Facebook page and receive the latest real estate updates in Singapore!
Other In Depth Analysis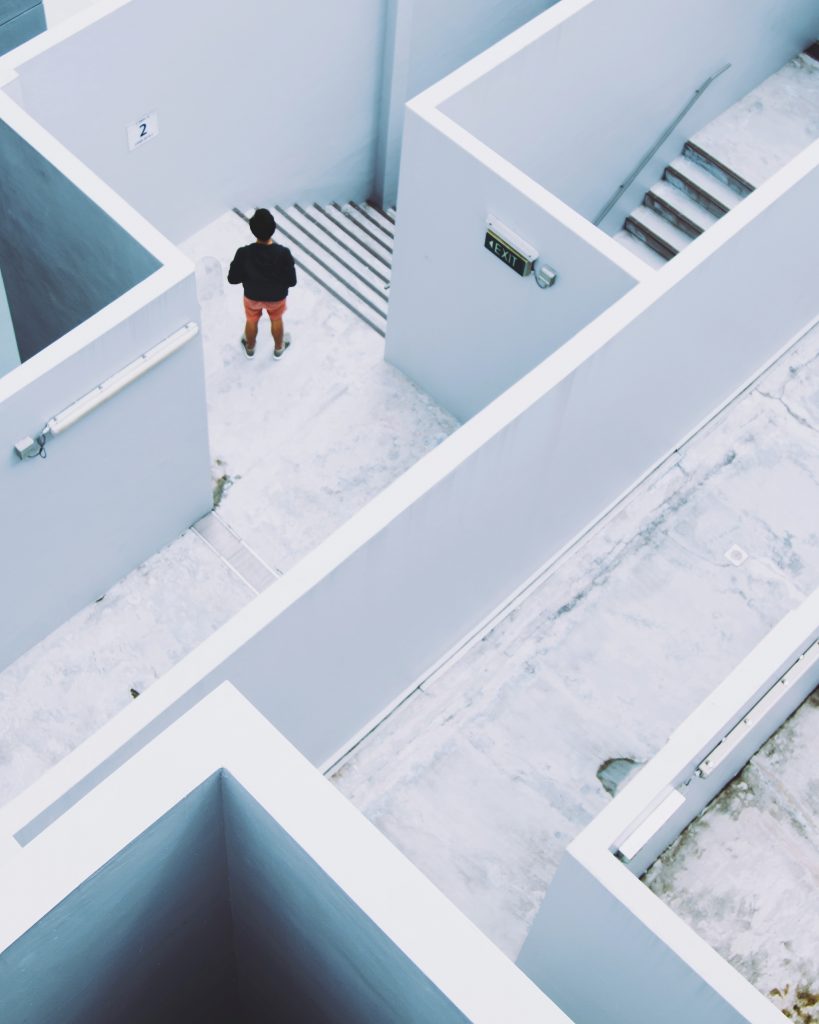 Timing Doesn't Affect Prices If you have read all my earlier blog articles, I place a lot of emphasis on...
Read More