Do All New Launches Appreciate? A Second Look
In part 1, I have taken a few examples of recent new launches and compared them with nearby resale condos. According to that analysis, new condos do perform significantly better than their resale counterparts. If you have not read that earlier report, I do recommend that you read part 1 first.
While most of the time, this may be true, there are, however, specific new launches that do not appreciate as much. Some of them were even sold below their original selling prices. I will showcase a few examples and compare them with their resale counterparts. For a fair analysis, these new launches have similar launch and completion timelines as compared with those from part 1.
Hills TwoOne Versus Three Resale Condos
HillsTwoOne Location
Hills TwoOne is a 71 unit freehold residential development located at 21 Hillview Terrace, developed by the Macly group with sales started back in 2013.
Comparing Hills TwoOne with a resale condo is very tricky since there are none nearby with similar attributes. The best fit will be a resale condo along the same road with a similar size and lease status. Since there is no close comparison, I will use three resale condos (except for Natura @ Hillview since it is of the same age) to give you a better picture. These condos are The Petals, Hillview Regency and Regent Heights
In 6 years, the prices at Hills TwoOne went up from the initial launch of $1327 psf to today's $1398 psf. This increment is an average of 5.41% or less than 1% per annum. If you are renting out the unit, the rentals will likely cover the interest costs, maintenance fees, etc. And you can still expect to have some gains, although little. However, for those who have acquired the unit for your personal use. The interest costs will outstrip whatever small gains on this project.
The first condo and the best one for comparison is The Petals, which also happens to be freehold. The differing attribute would be the unit size at 270 units and the surroundings (The Petals is wrapped in greenery by the Bukit Batok nature park). Despite the differences, the gains are almost similar. Resale prices in 2013 were going at $1010 psf with today's transactions going at $1052 psf — a total increase of 4.11%.
The other two condos used for comparison are just beside Hills TwoOne. The first one is Hillview Regency, a 572 unit, 99-year leasehold starting from 2000. And the slightly older Regent Heights, a 645 unit, 99-year leasehold beginning in 1995. Both suffered losses. Regent Heights went from $870 psf to $781 psf, shaving 10.26% off its 2013 value. Hillview Regency, on the other hand, suffered a smaller loss of 7.21% with today's transacted prices of $884 compared to $953 psf in 2013.
Liv On Wilkie Versus Wilkie Regency
Liv On Wilkie Location Map
Liv On Wilkie is an 81 unit residential development located at Wilkie Terrace developed by Roxy Pacific Holdings. The best comparison would be Wilkie Regency or Niven Suites since these developments are right opposite Liv On Wilkie and tucked inside Wilkie Terrace. However, Niven Suites is not for sale. So, the best comparison is Wilkie Regency, a 30 unit, freehold apartment completed in 2002.
Since its launch in 2012, Liv on Wilkie has lost 13.87% off the initial value, dropping from an average of $2508 psf back in 2013 to today's $2160 psf. Compared with all my other new launch analysis, it is also one of the worst-performing projects. Due to the smaller number of units, there aren't a lot of transactions at Wilkie Regency. However, prices manage to stay flat from 2012 to 2018 with just a gain of 1.64%. In this scenario, the resale apartment outperforms the new launch, only by merely maintaining its value.
Spottiswoode Suites Versus Spottiswoode Residences
Spottiswoode Suites Location Map
Spottiswoode Suites is a 183 unit residential development located at Spottiswoode Park Road developed by Centurion and SLB. Launched for sale in 2013, the project obtained TOP in 2017 with the remaining units selling out that year. To date, it has registered a 2.32% increase or an annual gain of 0.39%.
The nearest and best comparison would be Spottiswoode Residences since both have the same incredible unblocked city views. Both are freehold and have somewhat similar unit sizes. The only significant difference is that Spottiswoode Residences is much larger at 350 units.
In this case, the new launch did outperform the resale by just maintaining its value. Transacted prices for the resale Spottiswoode Residences fell from $2293 psf to $1927 psf, a hefty discount of 15.98% off peak prices.
Understanding Similarities and Differences Between New Launches That Profit And Those That Don't
So why do some new launches featured in part 1 did relatively well compared to those in part 2? Let's take a look at the similarities and differences between those condos listed in Part 1 and Part 2.
Coincidentally, those condos listed here are freehold compared to their part 1 counterparts. Does that mean leasehold condos appreciate more in the shorter term?
Condos featured here do have a smaller number of units compared to those in part 1. However, the 183 unit Spottiswoode Suites did not do as well either. So is there a critical size to look at for a new launch to determine the capital upside? Or does size even matter?
Although the new launches featured in part 2 did not appreciate much, they do tend to hold their value compared with their resale counterparts. However, this may not be true all the time. Liv on Wilkie is just one of these examples.
Location is the single most crucial factor to determine future property value. My analysis in part 2 brings me to various sites that are entirely different from those featured in part 1.
Summary
Going forward, purchasing a new launch seems to be "less risky" compared to their resale counterparts. Be it capital upside or retaining value, they do seem to outperform their resale counterparts. However, some new launches can end up highly unprofitable. As instruments of leverage, real estate investments are high-risk products. Take the case of Liv on Wilkie for example, a drop of 14% off its initial value would mean that your initial investment of 20% is now worth only 6%. Another 6% drop would mean that you have entirely lost your investment. Of course, the leverage can work the other way and be hugely profitable, as shown in the new launches featured in part 1.
With so many new launches in the market, how do you pick one that is going to be profitable? Is there a way to sort out the winners and the losers? If so, which factors are essential to use in deciding what makes a good buy? For a more in-depth analysis, talk to us, and we will be more than happy to assist you in your decision is purchasing a new home today.
Read our other in-depth new launch analysis here! 
-New Launch Vs Resale Condos. Which One Appreciates More? Part 1
-New Launch Vs Resale Condos. Which One Appreciates More? Part 2
Article contributed by Jerry Wong

Jerry Wong is a realtor with Propnex Realty. He loves coffee, cookies and condos. Most importantly, he loves connecting people to properties and gets enormous satisfaction when they acquire their dream home or make that capital upside in just a matter of months. Buy Jerry a coffee, and he will meet up with you on a 1 to 1 session to share the following
How certain factors affect real estate prices. (Using historical transactions as references)
Applying lessons from history to determine if a condo has the potential for upside or not. These condos can be those under construction, resale or the very one you are staying in right now.
Or just prepare the toughest question you have on your mind! If it is interesting enough, the answer will be in a blog post and shared with everyone!
You can also subscribe to our Facebook page and receive the latest real estate updates in Singapore!
Other In Depth Analysis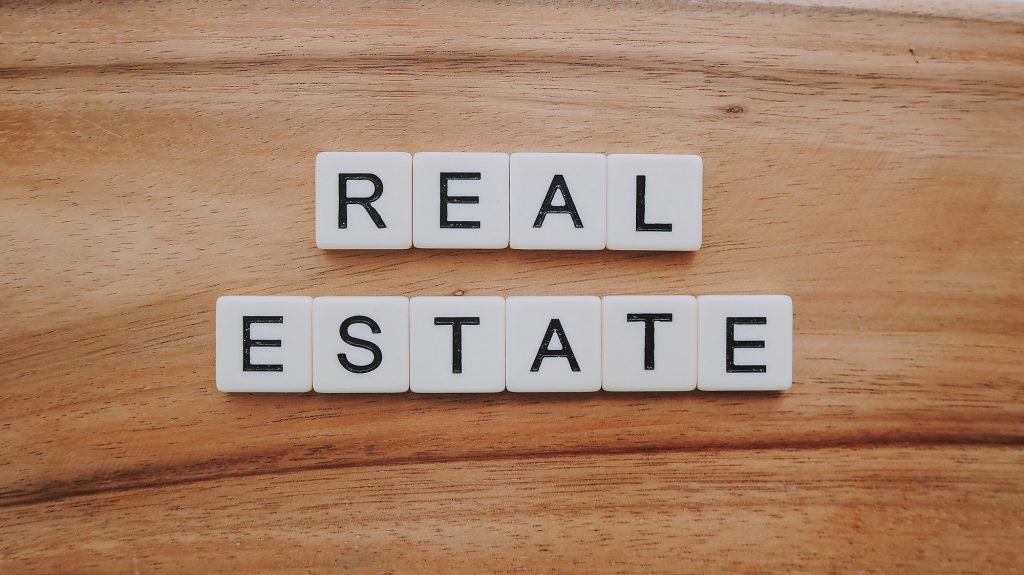 Are Negative Cash Flow Properties Considered Assets? Whenever housing agents talk about asset progression, it always entails the selling of...
Read More