Welcome to our weekly update, where we share with you the latest happenings in the first-hand market. As usual, the reason why we do this is simple. The better you understand demand, the greater you are in picking out properties with higher capital appreciation.
However, do take note that the weekly update is a guide for your reference only. Do not be distracted by all the condos on the list. It is far more important to understand the why before looking at all the "what". This decision-making process will ensure that you acquire a property that fit your requirements. And never live a day regretting your selection.
Updated 2021 Week 18 sales (3rd to 9th May) – 267 units:
1) WEST ZONE – 67 unit
Ki Residences – 4 units
Forett @ Bukit Timah – 1 unit
Daintree Residence – 1 unit
Midwood – 8 units
Parc Clematis – 4 units
Normanton Park – 13 units
Dairy Farm Residences – 2 units
Whistler Grand – 7 units
Mayfair Modern – 2 units
Clavon – 12 units
Kent Ridge Hill Residences – 4 units
Verdale – 6 units
Mont Botanik – 3 units
2) CENTRAL ZONE – 103 units
One Bernam – 81 units
Kopar at Newton – 2 units
Avenue South Residences – 4 units
Fourth Avenue Residences – 1 unit
Royal Green – 1 unit
Stirling Residences – 6 units
One Pearl Bank – 4 units
Verticus – 1 unit
The Woodleigh Residence – 3 units
3) NORTH ZONE – 24 units
Riverfront Residences – 7 units
Sengkang Grand Residences – 5 units
The Florence Residences – 7 units
Affinity at Serangoon – 2 units
Park Colonial – 2 units
Parkwood Collection – 1 unit
4) EAST ZONE – 32 units
Treasure @ Tampines – 16 units
Amber Park – 3 units
The Antares – 3 units
Penrose – 1 unit
The Jovell – 2 units
Casa Al Mare – 1 unit
Coastline Residences – 6 units
5) EC CLUSTER – 15 units
Parc Central Residences – 4 units
Parc Canberra – 1 unit
OLA – 3 units
Piermont Grand – 7 units
6) LUX CLUSTER – 25 units
Leedon Green – 3 units
The Reef at King's Dock – 2 units
Park Nova – 6 units
The Avenir – 1 unit
Marina One – 3 units
Irwell Hill Residences – 5 units
Reflections At Keppel Bay – 1 unit
Midtown Bay – 1 unit
Midtown Modern – 2 units
Haus On Handy – 1 unit
Ultra Luxury Park Nova Sells 6 Units
In an earlier weekly update, I mentioned that there is a lot of liquidity in the market. However, where this liquidity goes largely depends on what these individuals want to buy. The recent launch of Park Nova is a test to understand this liquidity. And the sales have proven my point. Out of 54 units, 6 units were sold. 2 of them were penthouses while the rest are the single floor plate 4-bedroom units at a size of about 2900 sqft.
Although 6 units seem like a paltry number, it is important to understand the context behind this figure. For the ultra-luxury market, the developer tends to build a finished product first before selling them. Examples of such recent launches include 8 St Thomas, 3 Orchard by The Park, as well as the sold-out New Futura. The rationale behind this is simple; the developer wants the consumer to be impressed by the top-end features at the condo. They want potential buyers to take away the experience and lifestyle which staying in such a condo provides. You can never reproduce such an experience in a sales gallery.
Compressed Time Frame Of Developers In Their Sales Period
However, with the new ABSD regulations, developers operate from a compressed timeframe and do not have the luxury of an extended sales period. This shortened time frame is also why we are starting to see new launches such as Boulevard 88, Cuscaden Reserve and 19 Nassim having their offerings while still in the construction period. Hence, for buyers to fork out a significant quantum for a building under construction is a testament that there is significant liquidity in the market. If Park Nova were a finished product coupled with no travel restrictions, I would believe that there would be significantly more sales.
Taking Umbrage
Thanks to Mr Ng Yat Chung, CEO of SPH, many Singaporeans like myself have learned a new word today. From the unknown, the word "umbrage" is now ubiquitous. In fact, some enterprising Singaporeans have even capitalised on this, creating an umbrage coin. A new digital currency where you can actually "take" umbrage. To understand how this word suddenly became meme material, feel free to read this exchange between Mr Ng and a CNA reporter.
Umbrage aside, the thing about traditional media is that it is losing its influence and the sponsors behind them. These days you do not have to read the Straits Times to understand what is happening worldwide. There are so many sources available to you at a push of a button. Information has become increasingly cheaper and widespread. And literally, anyone now can be a source of news these days. Ask yourself this, what is the difference between a blogger and a journalist? Or a Youtuber and a reporter? Is the source of their information different? Or the way they presented it?
The Real Reason Behind SPH's Decline In Circulation And Advertising Revenue
As a result of this intense competition for your attention, I realized that some articles in mainstream media have started to become "clickbaity". I covered some of these shocking headlines in several of my articles I wrote last year. I believe that each journalist has their own KPI to answer to the management. They would need to produce content with sufficient views to satisfy the advertisers, who, by the way, have increasingly other avenues to spend their money on. Otherwise, what is the point of keeping you around? The problem with this business model is that once you start a "clickbaity" article, the quality of the content will go down in a downward spiral.
Hence, it is far more important for consumers like yourself to look at news articles that are more investigative in nature. The problem with investigative journalism is that this process takes a lot of time. You could be spending months or even years doing the work to get a story out. In today's world, where clickbait articles get easy rewards, we see a gradual reduction in articles that do a lot more in-depth research. To help you understand what entails investigative journalism, I have attached a video of how Johnny Harris found out why the McDonald's ice cream machine in the US is always not working.
Whenever you are making a big decision, do not take umbrage at the pieces of information presented to you. It is far more important to dig further and do more investigation yourself. Find out what is really the truth by looking at facts from various angles. Like how we always presented you with numbers and figures. That way, you will have a better perspective of what is going on in the real estate market.
Article contributed by Jerry Wong.

Jerry Wong is a realtor with Propnex Realty. He loves coffee, cookies and condos and has been in real estate for ten years. Most importantly, he loves connecting people to properties and gets enormous satisfaction when they acquire their dream home. Or making well-informed decisions that see their assets grow. Book a video call appointment, and Jerry will share with you the following.
How certain factors affect real estate prices. Why some condos can make a million dollars while others can lose that same million.
Why timing is not the most important thing. Because some people can buy the same condo at the same time, but one end up making $100k to $200k while the other suffers losses of the same amount!
Understanding your requirements and craft a solution for your real estate needs. Be it in asset progression, tax planning, financial calculations, rentals, sales, etc.
You can also subscribe to our Facebook page and receive the latest real estate updates in Singapore!
Other Blog Posts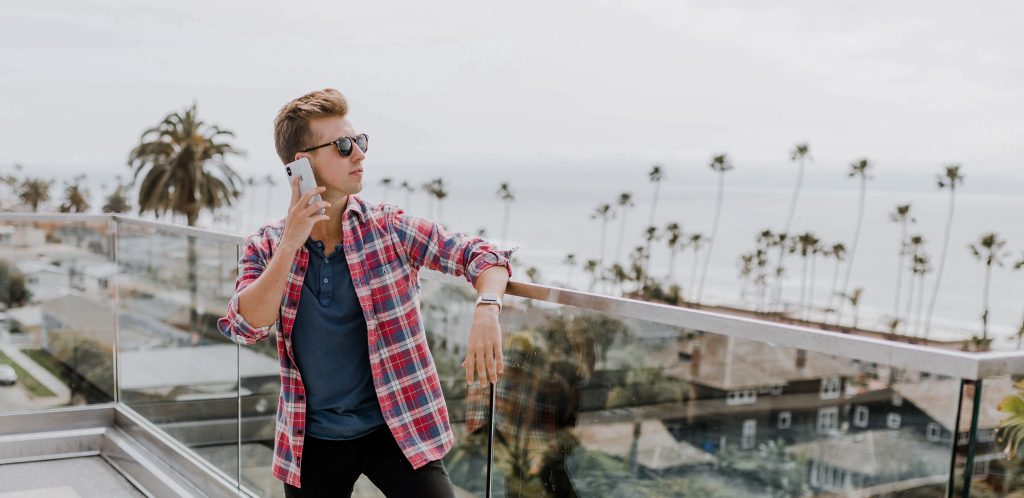 Some Professions Are Nobler Than Others In a poll of a list of professions by Reader's Digest in Canada, they...
Read More