Some Professions Are Nobler Than Others
In a poll of a list of professions by Reader's Digest in Canada, they found that some occupations were more trustworthy than others. I believe if you were to do the same poll elsewhere throughout the world, you would likely get the same answers. On the top rung of the ladder, you have your fireman, doctors, pharmacists, nurses and most people in the healthcare profession. For many of them, they deal with life and death issues. So, whenever they give you a recommendation, it is for your own good. The personal interests of these professionals are in line with their occupation. You can choose not to listen to them at your peril.
At the bottom rung of the trust ladder, we have the real estate agents, lawyers, politicians, contractors, mechanics and even taxi drivers. So why do these professions rank so poorly on the trust list? Is there anything in common? Well, there is. The main reason is that there is a perceived difference between what they do for their client versus what they do for themselves.
The Hong Kong Taxi Driver
Take the example of the taxi driver. When I was in Hong Kong for a holiday, my family decided to take a taxi trip from the Disneyland Hotel to another downtown hotel as we were exploring other parts of the island. As a passenger, my objective is to get to the other hotel in the shortest possible route in the fastest time using the least amount of money. Halfway during the trip, the driver told us the city centre was closed off, and he would drop us off somewhere near an MTR station.
Unfortunately, the place he dropped us off was nowhere near an MTR station, nor was it close to the downtown hotel. When we got to the hotel by public transport with all that luggage, we realised that there wasn't any "closure" in the city centre. Of course, I understand that not all taxi drivers are terrible people, but you get the idea of why they rank at the bottom of the ladder. In this case, the convenience of picking up another passenger to earn that extra money is at my expense. Depending on your personal bias, your trust list may vary from mine. The ranking you have all boils down to your perception and your personal life experience.
Business Model of The Real Estate Agent
One of the main reasons why people don't trust real estate agents has its roots in the way the business of real estate is conducted. I will use another example again. Let's assume you have a condo and you want to sell your condo for $1million. You have no idea who to trust, so you decide to find ten agents to help you market your condo. You are very insistent on this price and will not lower under any circumstances. So, whoever is the first person who gets you the buyer will earn this commission. You don't care how they do it as long as they can find someone to pay for it. As what Chairman Mao would say. "No matter if it is a white cat or a black cat; as long as it can catch mice, it is a good cat." Does this sound strangely familiar to you?
Real Estate Is A Dog Eat Dog Business
However, from the real estate agent perspective, this is a dog eat dog business. There can only be one winner who gets the commission. There is no teamwork involved, and nine agents will get nothing at the end of the day. So, as a real estate agent, how are you doing to differentiate the same product on the same platform competing with so many people? You can't change the floor plans, pictures, distance to schools or even the amenities nearby.
Well, the answer is straightforward and extremely effective. You put a lower price than your competitors. The low price tactic works very well and will attract a more significant number of buyers than your competitors. The way the methodology works is very similar to how scammers operate on popular e-commerce sites such as Carousell. We know that the prices of some of the IT products listings are too ridiculously good to be true, but people still fall into this trap every single day.
In the case of ten agents marketing the same condo, five will do the right thing by putting the correct price of $1million. The other five will vary the pricing and advertise prices such as $998k, $980k or in some circumstances, even $900k. Now you may think that putting such a ridiculously low price is counter-intuitive. After all, the owner wants $1million. How is the agent going to push the prices up from there?
Lowest Prices Command the Highest Traffic
Well, it doesn't matter because the agent that puts the lowest possible prices command the highest traffic and gets the most enquiries. Think of it as a monopoly. Of course, the agent may encounter buyers who are not able to stretch their budget, but the key fact is that they will also meet those who can. By successfully eliminating the competition, these agents will be the ones who are bringing in the buyers. As a seller, you will start to think that these agents are the "good cats" and the ones who can catch mice. A few months later with no offers, you may start to think that $1million may be a little too high and you are open to accepting lower offers. That's when the low-price agent contacts the previous buyers and successfully closes the deal.
The Problem With Putting Lower Prices
With the formation of CEA, are there still agents able to get away with this practice? Well, yes and no. If you are an individual seller and you suspect an agent advertising incorrect prices, it is relatively easy to catch them. However, if you are a developer who has hundreds if not thousands of units available for sale. How are you going to monitor the multiple agencies and the thousands of agents marketing the same thing? Moreover, with units are selling daily, prices are always subject to change. Also, due to the intense competition across various agencies, some might not want to do anything at all.
Although the practice of putting ridiculously low prices is a proven method, I find that the initial contact with the client starts with a lie. The problem with starting a relationship that is not honest can be particularly tricky. If you can lie about something one time, there is a very high possibility that there will be a 2nd or even 3rd time. How exactly do you know if this person is telling the truth at any point in time? After all, how you do something is how you do everything.
Trust Starts from The Very Beginning
The low listing price on major property portals is the main reason for creating this website. We want you as a consumer to have a more realistic idea of the guide prices in the first-hand market. Since there is no pressure from competing agents to stand out, there is no reason to put prices that are too good to be true. That way, you will never receive a shock when you realise that prices online are so much different from what you see in the show flat. Of course, there is a remote possibility where we might lag in our updates, and our prices end up being the lowest in the market. When that happens, do trust those other listings with the higher prices. Also, if the condo is 100% sold, we will indicate that as well in the event calendar.
Start Your Journey with Us Today!
You can think of us as the taxi driver who is here to bring you from one destination to the other. Be it in the form of upgrading, achieving specific financial objectives or finding that dream home that matches all your requirements. We aim to make sure that you end up where you are supposed to go. However, we also know that trust is extremely scarce in this profession due to the nature of the business. That's why we are here, to earn yours by writing articles are educational and publishing correct and up to date prices. To begin your journey with us, do fill in the contact form, and we will get back to you shortly.
Article contributed by Jerry Wong 

Jerry Wong is a realtor with Propnex Realty. He loves coffee, cookies and condos. Most importantly, he loves connecting people to properties and gets enormous satisfaction when they acquire their dream home. Or make that capital upside in just a matter of months. Buy Jerry a coffee, and he will meet up with you on a 1 to 1 session to share the following
How certain factors affect real estate prices. (Using historical transactions as references)
Applying lessons from history to determine if a condo has the potential for upside or not. These condos can be those under construction, resale or the very one you are staying in right now.
Or just prepare the toughest question you have on your mind! If it is interesting enough, the answer will be in a blog post and shared with everyone!
Other In Depth Analysis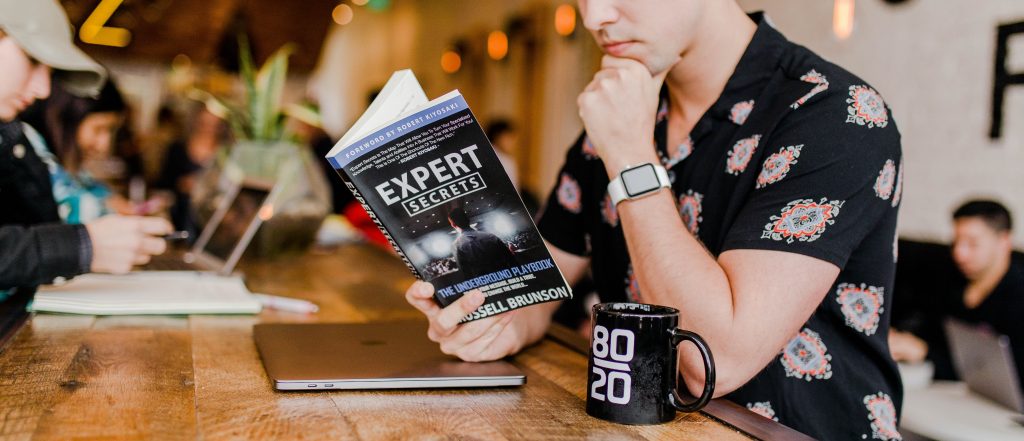 Due to Covid-19, the stock market has taken a beating, and share prices are at historical lows. With a massive...
Read More