The Reason Why I Wrote An Article About Why I Write Property Reviews
A few days ago, I received a call from one of my blog readers. He came across my blog due to one of the reviews I had written on a condo. His objective was rather straightforward. He wanted to find out from me which condo is the best buy and has the most capital upside. Usually, if you were to ask most agents out there, they might have an immediate answer for you. As for me, I am sorry to say that I do not have any on-the-spot answers for you.
Instead, I will meet up with you first to understand why you are looking for a property in the first place. Are looking for a small or big unit? Is it for investment or own use? Is there a timeframe you are looking at to exit? What quantum are you looking at? The reason is simple; different people have different objectives. Some value capital appreciation while others value comfort above all. So, depending on what you are looking at, not all condos can meet the purpose you have in mind. Giving you a recommendation straight away may not be something suitable for you.
Do I Write Property Reviews Because I Recommend Them?
With that said, he did pose a rather interesting question. Out of so many condos out there, why did I start with those that I have written so far? Is it because they are good buys and will appreciate in the future? Or is it because we wanted to highlight these condos and push sales for them? After all, there is an e-commerce element to the website where we feature all kinds of products.
Reason Why I Started Writing Reviews
Well, the reason why I wrote my first review started from the day I advertised a property next to a park. The ironic thing is that even though this property is next to a park, it is not facing any greenery. In addition to local buyers, there were also foreign enquiries who wanted the very same park facing greenery view.
After looking through at what is available in the market, I realised that condos with that permanent greenery view from your living room are a scarce commodity in Singapore. Even if you have all the money in the world, there is a possibility that you can never buy them. Unless of course, someone in the resale market sells them. Or you can purchase them directly from the developer whenever a park facing development is launched.
The reason why there is a sudden surge of supply of these homes was due to the enbloc activity a few years ago. If not for the sudden increase in the number of new homes in the market, it might be next to impossible to purchase such units from the resale market.
Reason Why I Continue To Write Reviews
After writing a few reviews, I found out that it didn't take a lot of time to produce an article. So, whenever I had the opportunity to visit a show flat with my clients, I would take a few photos first and then write about it later. There isn't any specific order or direction on which condo I choose to write. If my objective were towards personal profit, I would start writing reviews on those condos with the highest price tag.
If you notice all the reviews I have written so far, I do not put in any score or recommend any of them. I merely summarise all the attributes of that condo in a single sentence at the end of each article. If you are someone who loves 75% to 90% of these attributes and the price is right. That condo is worth serious consideration.
Going forward, I will still be writing my reviews in no particular order. If, however, you are foreign to Singapore or based overseas and want to understand more about a specific property. Do contact us so that I can prioritise on what to write next.
Article contributed by Jerry Wong 

Jerry Wong is a realtor with Propnex Realty. He loves coffee, cookies and condos. Most importantly, he loves connecting people to properties and gets enormous satisfaction when they acquire their dream home or make that capital upside in just a matter of months. Buy Jerry a coffee, and he will meet up with you on a 1 to 1 session to share the following
How certain factors affect real estate prices. (Using historical transactions as references)
Applying lessons from history to determine if a condo has the potential for upside or not. These condos can be those under construction, resale or the very one you are staying in right now.
Or just prepare the toughest question you have on your mind! If it is interesting enough, the answer will be in a blog post and shared with everyone!
Other Property Reviews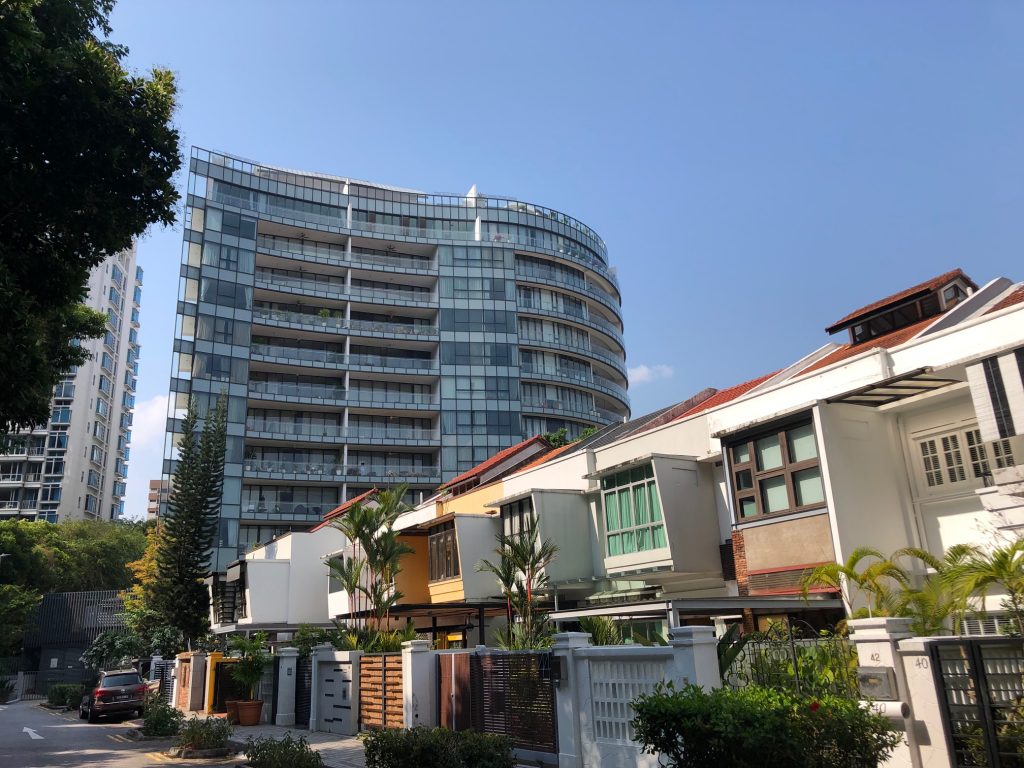 Introduction Of 111 Emerald Hill One of the best things about real estate is that I get to travel to...
Read More