Welcome to our weekly update, where we share with you the latest happenings in the first-hand market. As usual, the reason why we do this is simple. The better you understand demand, the greater you are in picking out properties with higher capital appreciation.
However, do take note that the weekly update is a guide for your reference only. Do not be distracted by all the condos on the list. It is far more important to understand the why before looking at all the "what". This decision-making process will ensure that you acquire a property that fit your requirements. And never live a day regretting your selection.
Significant Jump In Developer's Sales For The 3rd Week Of March
Unlike the previous week, there is a significant jump in the number of developer's sales for the 3rd week of March. From 15th to 21st March, developers sold a total of 615 units. If you are wondering what the reason behind this spike is, it is because of Midtown Modern's launch. With 361 units taken, it accounts for nearly 60% of all units sold. This consumption pattern in real estate is something that you must be aware of. If you were to monitor the developer's sales monthly without taking this new supply into context, you would not have a complete picture. And like what the old proverb says, a little knowledge is a dangerous thing.
1) WEST ZONE – 78 units
Ki Residences – 19 units
Forett @ Bukit Timah – 7 units
Mayfair Modern – 2 units
Midwood – 9 units
Parc Clematis – 14 units
Normanton Park – 18 units
Dairy Farm Residences – 2 units
Clavon – 2 units
Whistler Grand – 1 unit
Verdale – 2 units
View at Kismis – 1 unit
Twin VEW – 1 unit
2) CENTRAL ZONE – 52 units
One Pearl Bank – 5 units
Avenue South Residences – 9 units
Sky Everton – 1 unit
Stirling Residences – 2 units
Hyll on Holland – 1 unit
Kopar at Newton – 3 units
Pullman Residence – 3 units
Uptown at Farrer – 1 unit
Fourth Avenue Residences – 5 units
Royal Green – 1 unit
Woodleigh Residences – 2 units
The M – 19 units
3) NORTH ZONE – 24 units
Jadescape – 3 units
The Garden Residences – 4 units
The Florence Residences – 6 units
Kandis Residences – 1 unit
Riverfront Residences – 2 units
Park Colonial – 2 units
Sengkang Grand – 1 unit
Affinity at Serangoon – 4 units
Parkwood Collections – 1 unit
4) EAST ZONE – 39 units
Treasure @ Tampines – 11 units
The Jovell – 5 unit
Parc Esta – 1 unit
Amber Park – 19 units
The Antares – 3 units
5) EC CLUSTER – 14 units
Parc Central Residences – 7 units
Parc Canberra – 1 unit
OLA – 3 units
Piermont Grand – 3 units
6) LUX CLUSTER – 408 units
Midtown Modern – 358 units
The Reef at King's Dock – 16 units
Riviere – 2 units
Meyer House – 1 unit
Marina One Residences – 1 unit
Nouvel 18 – 3 units
Martin Modern – 1 unit
Wallich Residences – 1 unit
Midtown Bay – 1 unit
RV Altitude – 14 units
8 St Thomas – 3 units
Leedon Green – 4 units
The Avenir – 3 units
Remember That There Is A Lot Of Liquidity In The Market
The reason why sales were doing well at Midtown Modern is that there is a lot of liquidity in the market. Take the example of the recent NFT that was sold at a record price of US$69.3 million. The buyer was later revealed to be Mr Vignesh Sundaresan, a Singaporean investor and the chief finance officer of Metapurse. Instead of spending his money on an art piece, Mr Vignesh could very well go and purchase 69 $1million condos in Singapore. Even after paying for all the additional buyer's stamp duties, 69 condos are still cheaper that one digital art piece.
To put things into another perspective, the number of unsold units (including ECs) as of the 4th Quarter of 2020 is 26,426. So, all it takes is for 383 individuals like Mr Vignesh to buy all the inventory in Singapore's firsthand market. Of course, I am just making a broad assumption that all these units are $1mil each. Although these 383 individuals can make the purchase tomorrow, it does not mean that they must do so. After all, how we spend our money is entirely up to us.
The Way To Prevent A Flood Is To Create A Dam
The Singapore government understands this liquidity problem and has since introduced a series of cooling measures. These measures have been highly effective in controlling the prices of the property market. If you were to dissect these measures, you would realise it is all about controlling the amount of liquid cash required to acquire a property. The more property you acquire, the greater amount of cash you require. Think of it as a dam that only allows some water to pass through.
As a result of these measures, properties below a certain price range will do very well. These properties are easily affordable to a wider range of the population. You can clearly see this from the recent breakdown of the units sold at Midtown Modern.
| Type | Sold | Available | Total |
| --- | --- | --- | --- |
| 1 Bedroom | 150 | 18 | 168 |
| 2 Bedroom | 136 | 3 | 139 |
| 3 Bedroom | 64 | 75 | 139 |
| 4 Bedroom | 8 | 47 | 55 |
| 4 Bedroom Premium | 2 | 53 | 55 |
| Penthouse | 1 | 1 | 2 |
Although Midtown Modern accounts for 361 units sold, the rest of the market did better than the previous week as well. The reason behind this is that Midtown Modern is the latest development in the market. Newer developments have higher costs of goods (due to inflation, etc.), which will shift the supply curve to the left. If you do not understand what this means, do refer to my example on Geylang shoebox units. As a direct result of the higher quantum on Midtown Modern, some consumers will focus on existing products with a lower cost, hence pushing sales of these developments in the central zone.
As usual, I hope you find this weekly update useful to understand the property market better. Next week, I will be covering the dwindling sales of certain sectors in the mass market segment. If you have any questions, feel free to write in the comment box. As usual, stay safe, do your homework, and always look at the numbers!
Article contributed by Jerry Wong.

Jerry Wong is a realtor with Propnex Realty. He loves coffee, cookies and condos and has been in real estate for ten years. Most importantly, he loves connecting people to properties and gets enormous satisfaction when they acquire their dream home. Or making well-informed decisions that see their assets grow. Book a video call appointment, and Jerry will share with you the following.
How certain factors affect real estate prices. Why some condos can make a million dollars while others can lose that same million.
Why timing is not the most important thing. Because some people can buy the same condo at the same time, but one end up making $100k to $200k while the other suffers losses of the same amount!
Understanding your requirements and craft a solution for your real estate needs. Be it in asset progression, tax planning, financial calculations, rentals, sales, etc.
You can also subscribe to our Facebook page and receive the latest real estate updates in Singapore!
Other Blog Posts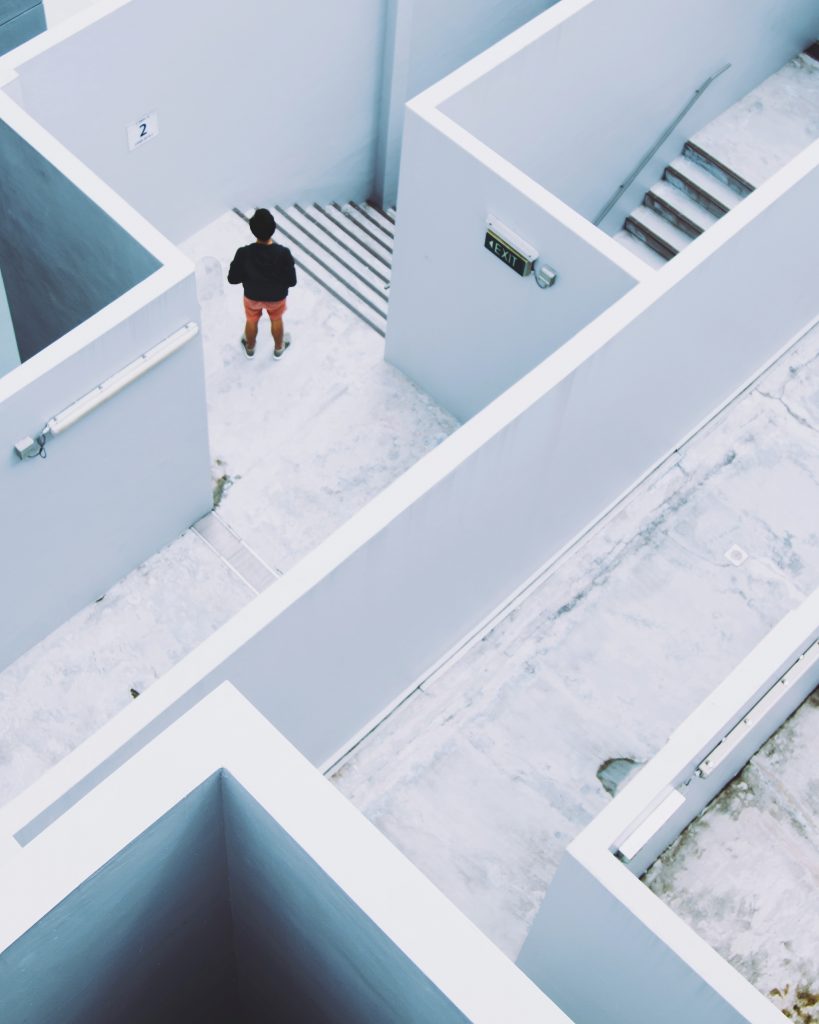 Timing Doesn't Affect Prices If you have read all my earlier blog articles, I place a lot of emphasis on...
Read More