About Eden Residences Capitol
Eden Residences Capitol. Heritage Icon. 3 Historical Buildings. 1 Legendary Development
"Every human being has a personal legend to be fulfilled, and this is our reason for being in the world."
-Paulo Coelho
The District Where It All Began
"Today, when you walk along Stamford Road, you are walking along the ancient wall of Singapura. There is history there." — Prime Minister Lee Hsien Loong, National Day Rally 2019 The Civic District was the birthplace of modern Singapore and the nerve centre of the island's economic, administrative and business activity, according to the master plan of founder Sir Stamford Rafflfles. Flanked by both the Stamford Canal and Singapore River, the Civic District has shaped the historical, architectural and cultural signifificance of the nation. And this where the story of Capitol Singapore begins and where Eden Residences Capitol is established.
est. 1904. Stamford House
From being a retail and residential space to becoming a famed hotel, Stamford House has always found its place in Singapore's history. First built and designed by Swan and Maclaren in the Venetian Renaissance-style, it was once known as the Oranje Building. Its Victorian ornamental detailing and moulding, as well as floral friezes imbue a sense of old-world charm to its surroundings.
est. 1930. Capitol Building
Formerly known as Shaws Building and Namazie Mansions, Capitol Building was designed by British architects Keys and Dowdeswell, along with the Capitol Theatre. Its distinctive neoclassical façade and portico have marked Singapore's most recognisable street corner for many a decade. It became an iconic dating and hangout spot, fondly remembered by many of Singapore baby boomers.
est. 1930. Capitol Theatre
Designed by Keys and Dowdeswell, Capitol Theatre features an Art Deco-style entrance corner with its prominent 'Capitol' signage, as well as an arching dome-shaped Zodiac ceiling and a pair of Pegasus statues flanking both sides of the stage. During its heyday, it was known as the most modern theatre in the Far East, where luminaries such as Charlie Chaplin, Ava Gardner and Douglas Fairbanks graced the red carpet.
STAMFORD HOUSE
Stamford House's distinguished architecture has undergone many years of restoration to preserve and enhance its Classical elements. Together with the Capitol Building, Stamford House is now home to the 155-room The Capitol Kempinski Hotel Singapore, part of the heritage collection of Kempinski Hotels, Europe's oldest luxury hotel group.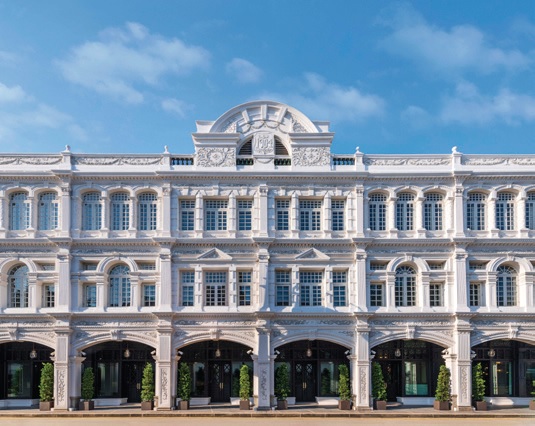 CAPITOL BUILDING
More than eight decades on, the building has been restored to its former glory. It is still a beacon for those who enjoy the finer things in life, with the exclusive The Capitol Kempinski Hotel Singapore, an array of dining establishments at the Arcade @ The Capitol Kempinski and highend street-front shops on its premises.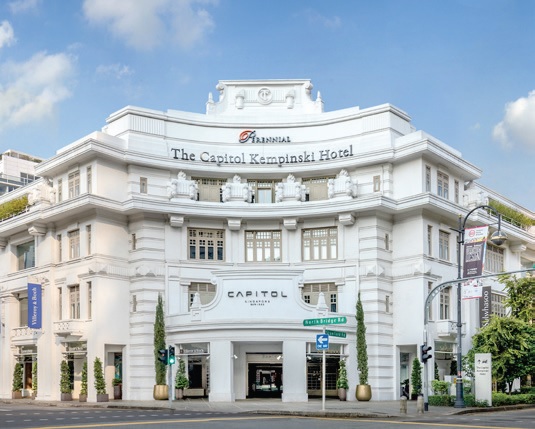 CAPITOL THEATRE
Also known as The Grande Dame, Capitol Theatre has one of the largest screens in Southeast Asia. It is equipped with the region's first advanced rotational floor system and state-of-the-art audio and visual systems, making it a versatile venue that now plays host to red-carpet movie premieres, including the Singapore premiere of the blockbuster Crazy Rich Asians, and spectacular theatre productions, conferences, seminars and weddings.
In The Company Of Greatness Connecting The Past To The Future
Eden Residences Capitol is the centrepiece of an iconic integrated development comprising three landmarks – Stamford House, Capitol Building and Capitol Theatre. Perched above Singapore's well-known historical street corner, the curved residential block offers a front row seat to the city's Civic and Cultural District as well as spectacular views of Marina Bay and beyond. The residences are designed by Pritzker Prize-winning architect Richard Meier, who is no stranger to creating architectural icons including The Getty Center in Los Angeles and the Barcelona Museum of Contemporary Art in Spain. His vision for Eden Residences Capitol is an impressive one — for it to stand out as a lush, urban oasis in Singapore's city centre. With only 39 exclusive apartments, Eden Residences Capitol presents a rare opportunity for the truly privileged to own a piece of history and establish their own legends.
Place Where Stars Descended, A Treasured Landmark With An Illustrious Past. Even Now, This Is Where Legends Are Made And It Is Here You Will Make History
A Distinguished District. A Global Address. A City's Heart
This Is Your Place On The World's Stage
There is no other location befitting a residence of this stature. Not only are you surrounded by landmarks from the past, present and tomorrow, you own front-row seats to the best events that Singapore, and the world, have to offer. Eden Residences Capitol is where it all happens — revel in a bird's eye view of National Day fireworks and the Light to Night Festival.

Where History Comes Alive
The Civic District is the birthplace of Singapore's historical, architectural and cultural renaissance and this is where you can be in the heart of the action. You are only minutes away from captivating heritage buildings along the Singapore River. Discover masterpieces on an art trail at the National Gallery Singapore, immerse yourself in history and culture at the Asian Civilisations Museum or appreciate centuries-old architecture of CHIJMES as you wine and dine.
ive In The District Of Tomorrow
Of course, the neighbourhood is not all about revisiting the past. Discover boundary-pushing, futuristic buildings and museums designed by world-famous architects from the likes of Norman Foster to Moshe Safdie. Then explore the Super Trees of tomorrow at the Gardens by the Bay, discover groundbreaking exhibitions at the ArtScience Museum before ending the day watching spectacular laser projections at the Singapore Night Festival.
Legendary Location
For those who have attained all of life's pleasures, here is an address befitting of your life achievements. A rare find located in Singapore's prime and coveted District 6, Eden Residences Capitol is well-placed to be your trophy home. Located on the famed Stamford Road, it is a distinguished residence within a stone's throw from luxury boutiques, Michelin-starred restaurants and more.
The Neighbourhood. A Rarefied Lifestyle For The Few
A World In Which To Live, Work And Play
Here, you truly live at the centre of it all. Eden Residences Capitol is seamlessly integrated with the luxurious The Capitol Kempinski Hotel Singapore, the renowned Capitol Theatre, a cosmopolitan co-working club as well as a host of lifestyle amenities.
And should you choose to step out of the development, awaiting you at every turn are delightful shopping, fascinating galleries and Michelin-starred establishments.
Capitol Singapore
All You Desire, In A Heartbeat Living at Eden Residences Capitol gives you direct access to a premier retail mall, which is integrated with your residence. Choose from a wealth of dining, lifestyle, beauty, wellness and technology options right in front of your doorstep.
Your address at the heart of Singapore's undisputed city centre also puts you at walking distance to City Hall Mass Rapid Transit (MRT) Station which serves the North-South and East-West lines. So even the furthest reaches of the island are a quick ride away.
Arcade @ The Capitol Kempinski
Surprise Your Senses Indulge in a smorgasbord of international cuisine here with a carefully curated array of restaurants and dining establishments. From delectable local delights to exquisite exotic dishes, dining is elevated into an art form at Arcade @ The Capitol Kempinski. Eating well is one of life's finest pleasures, and here, you can expect an exceptional experience.
The Capitol Kempinski Hotel Singapore
An Impeccably Wondrous Life Few residences are this well-connected to exquisite comforts. Residents of Eden Residences Capitol have privileged access to The Capitol Kempinski Hotel Singapore, a name synonymous with impeccable comfort, which include bespoke concierge services, housekeeping as well as use of its first-class facilities.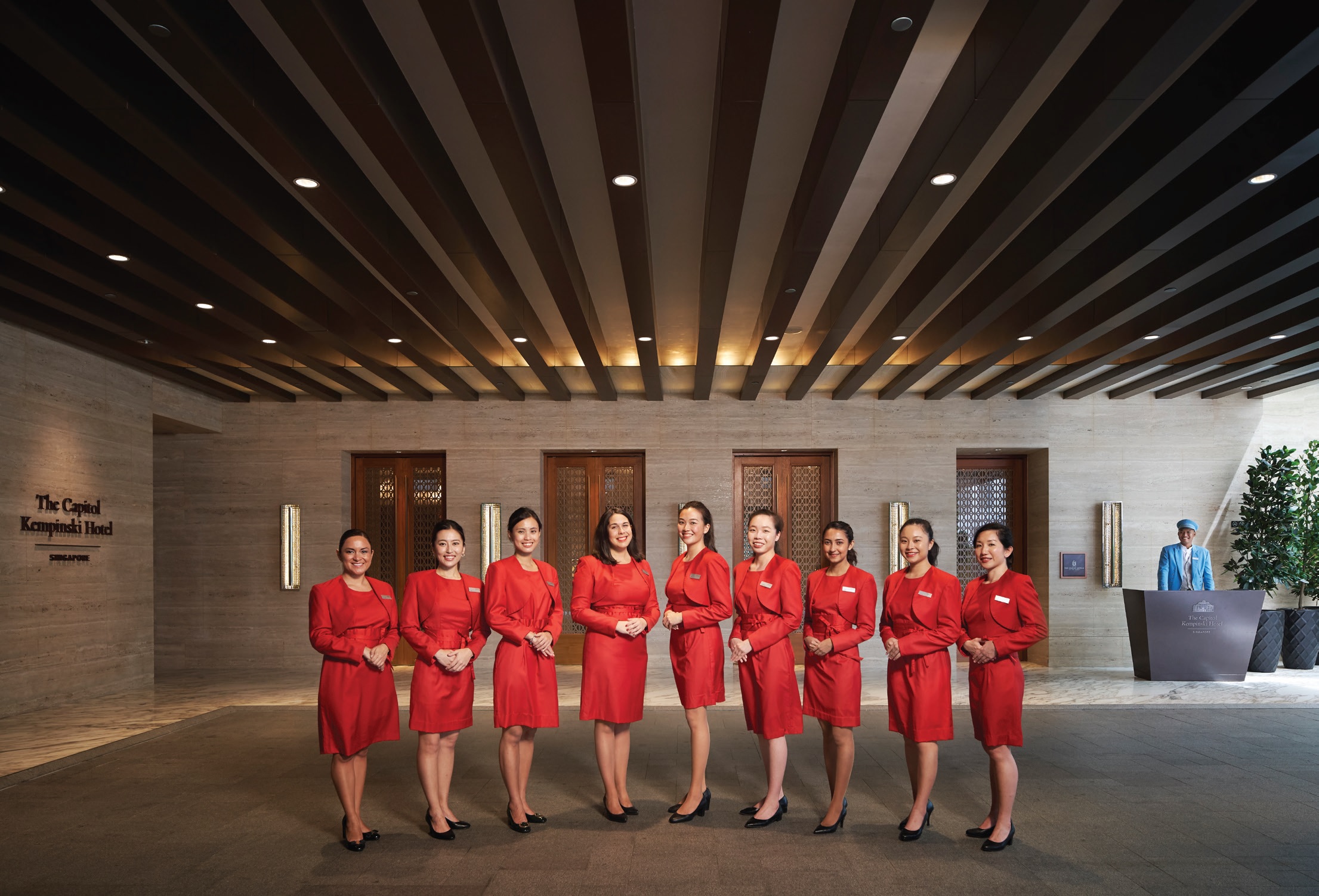 15 Stamford by Alvin Leung
Go On A Gastroadventure Like No Other Helmed by Michelin-starred chef Alvin Leung, 15 Stamford by Alvin Leung will take you on a gastronomic adventure across Asia. Discover a truly luxurious and creative dining experience, perfect for complementing your evenings at Eden Residences Capitol.
Eden Residences Capitol. Where Home Transcends Time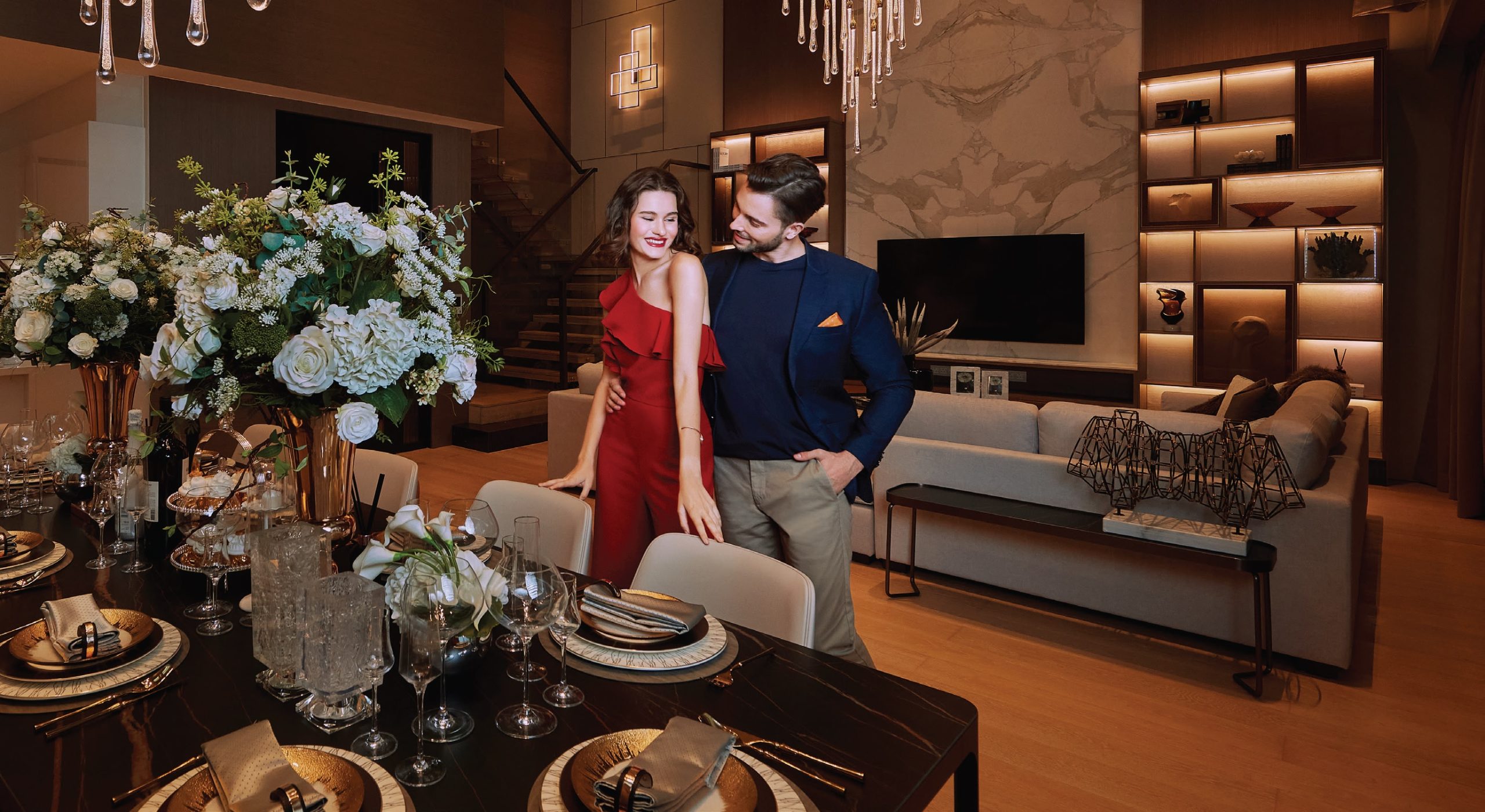 The Finest Of Amenities
Luxury in Eden Residences Capitol extends beyond your home. Leave the bustling city beneath your feet and enter an elevated oasis. Discover lush gardens, glistening pools and quiet spaces for unwinding. Your own private escape right in the heart of a cosmopolitan city.
Sky Garden & Yoga Pavilions
Wind Down At The Top
Clear your mind and meditate next to a collection of stunning pools or venture to the Reflexology Garden, Yoga Pavilion or Sky Garden to recharge and unwind. Every moment is spectacular amidst greenery, with gardens and landscaping designed by the award winning British landscape architecture practice Grant Associates.
Eden Clubhouse
Make Space For Extraordinary
Host exquisite parties for your esteemed guests at the exclusive Eden Clubhouse. Not only is it fully equipped with a chef's kitchen and bar, it provides outstanding service courtesy of The Capitol Kempinski Hotel Singapore. In this social sanctum, kick back with friends over fine food and drink as you relish every moment of living a legendary life.
At The Height Of Luxury
Lavishly appointed, Eden Residences Capitol will satisfy the most discerning of sophisticates. Take in the spectacular view of the Singapore skyline with floor-to-ceiling windows — and while each apartment may have its own unique layout, they all boast the perfect vantage point to enjoy unblocked views of Marina Bay and beyond.
For those who love to entertain, the spacious living room and adjoining deck create a seamless sense of space. Step into unparalleled luxury with well-considered details like large windows that complement exquisite finishes and well-appointed fittings.
The perfect setting in which to Live Legendary.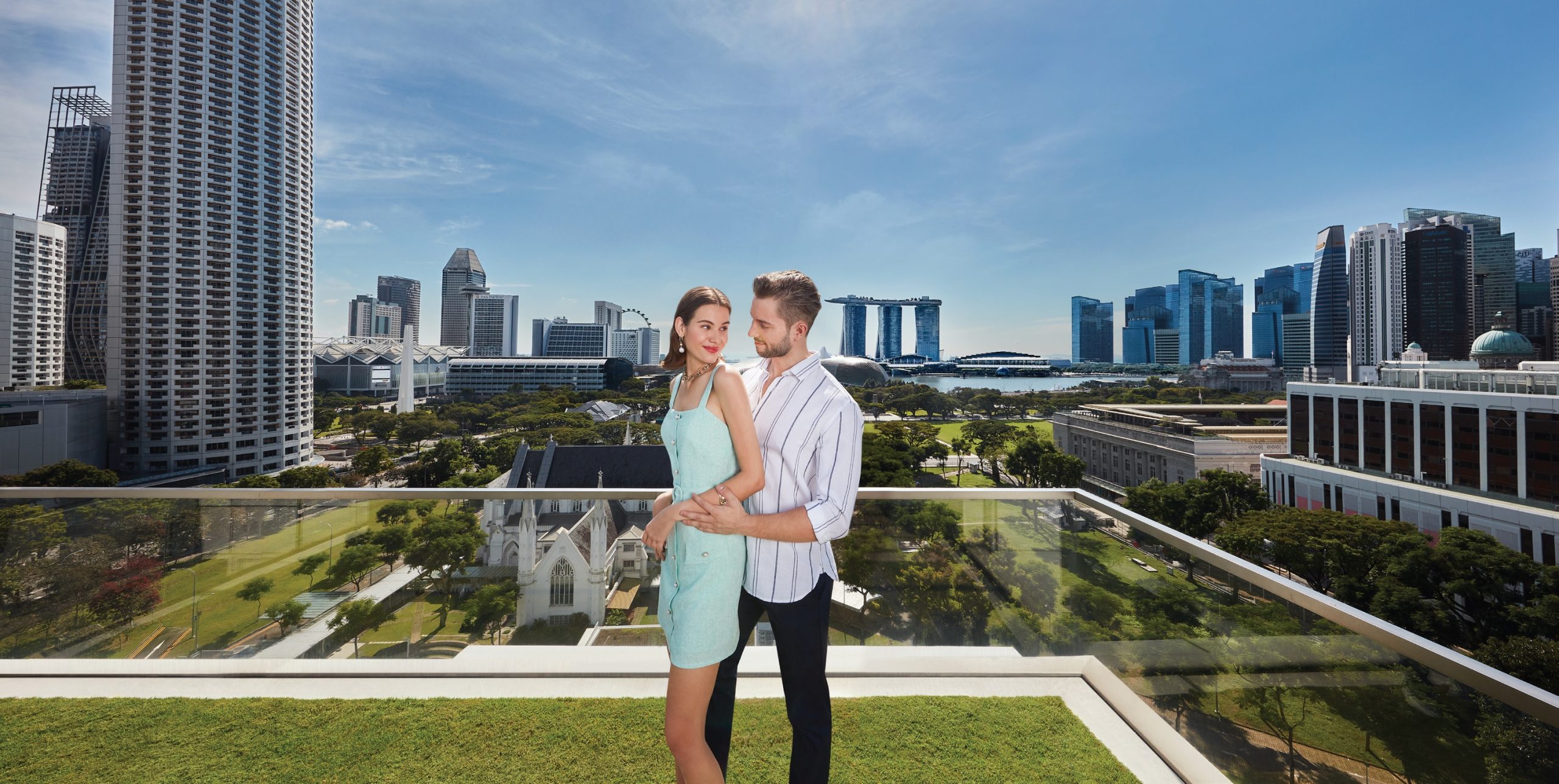 Eden Residences Capitol Location Map
Eden Residences Capitol Street View
Eden Residences Capitol Transacted Prices