About Midtown Bay
Midtown Bay At Guoco Midtown. An Innovative, Game-Changing Development
Guoco Midtown is a 950,600 sq ft mixed-use development that will be a game-changer on multiple fronts. It will rejuvenate the Beach Road district, redefine public spaces, enhance street life, and introduce a new experience of working in Grade A offices and a new concept of urban living.
The name Guoco Midtown represents the vision for the area. It will be like the midtown areas in many capital cities around the world where there is an exciting mix of shopping, culture, entertainment, amenities and prime corporate offices. Guoco Midtown is designed to be a place that will redefine the way we live, work and entertain. Guoco Midtown is the future brought forward to the present; it is a development that is built around the future lifestyle of the people.
The Definitive Social Heart Of Beach Road
In line with GuocoLand's vision of breathing new life into the district, Guoco Midtown is poised to become the definitive social heart of Beach Road.
The design of Guoco Midtown encourages creative interaction between communities by providing a series of spaces that offer a variety of experiences. A new internal street – Seawater Street – has been created, and is flanked by two large sheltered public plazas. Midtown Square is a relaxed place for social interaction while Market Place is a more bustling interpretation of a street market. Seawater Street can be closed to traffic so that it can link up the various public spaces to host large-scale community events during the weekend.
Altogether, there are 10 different plazas and gardens forming more than 170,000 sq ft of landscape and public spaces, and more than 34,000 sq ft of vertical greenery. The plazas and gardens provide spaces for exercise, special events and intimate areas for unhurried and meaningful social interaction.
Midtown Bay. Own A Distinctive Address At Guoco Midtown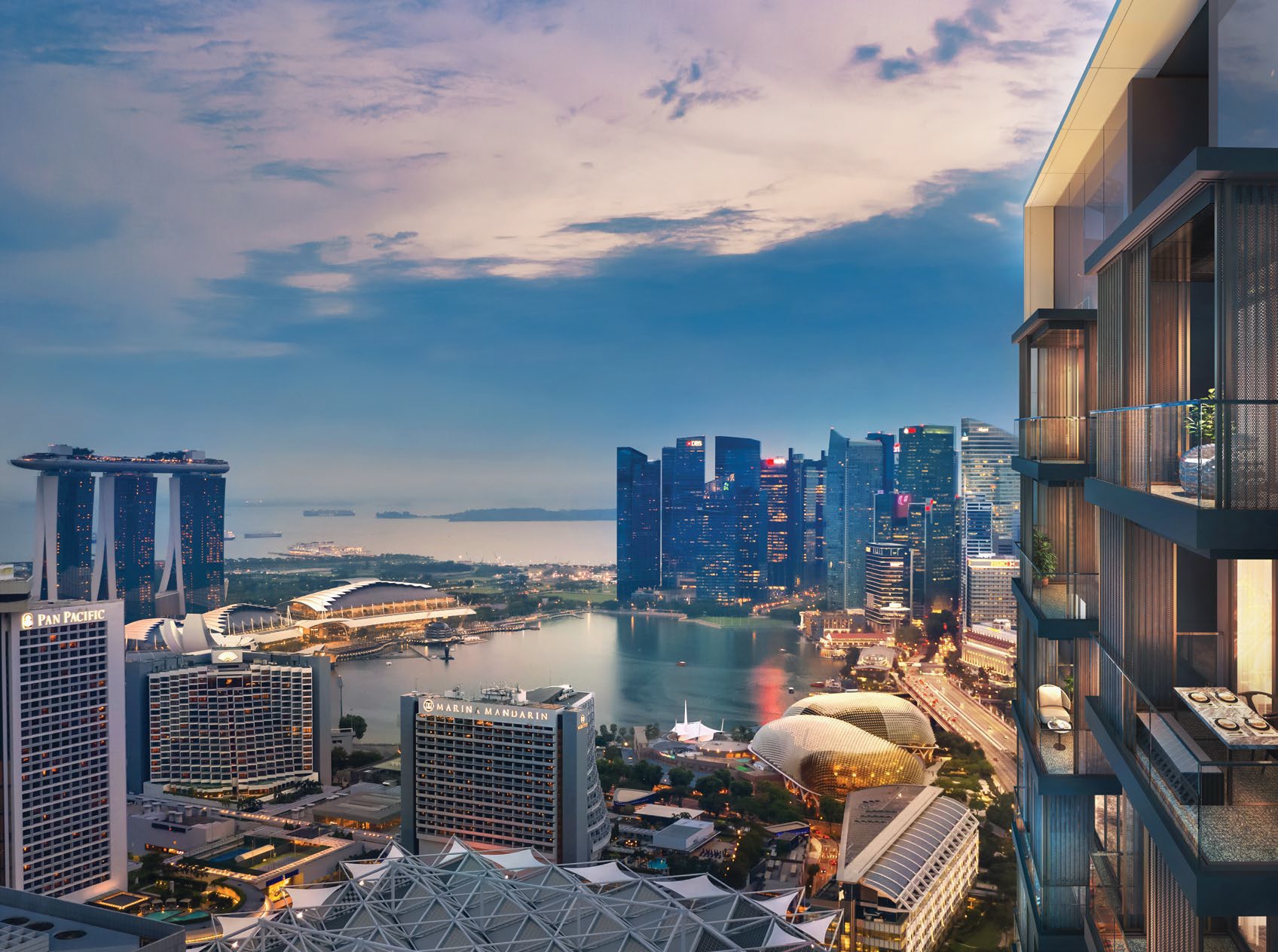 A Home To Live, Work And Entertain
Midtown Bay, the residential component of Guoco Midtown, is a collection of urban luxury homes. Residents will be able to enjoy the buzz of city life right below them and the quietness and exclusivity of luxury living.
Midtown Bay sets a dynamic new concept for city living. The units in Midtown Bay have been designed to offer residents the flexibility to live, work and entertain at home. Each unit comes with spacious living and dining rooms that allow ample opportunities to entertain guests in an intimate setting.
Whilst the apartments offer privacy and exclusivity, the public spaces and facilities in Guoco Midtown enable residents to experience a vibrant lifestyle. There will be low-rise shops and an array of restaurants. Residents can also look forward to bustling weekend markets, festivals and cultural events at these spaces.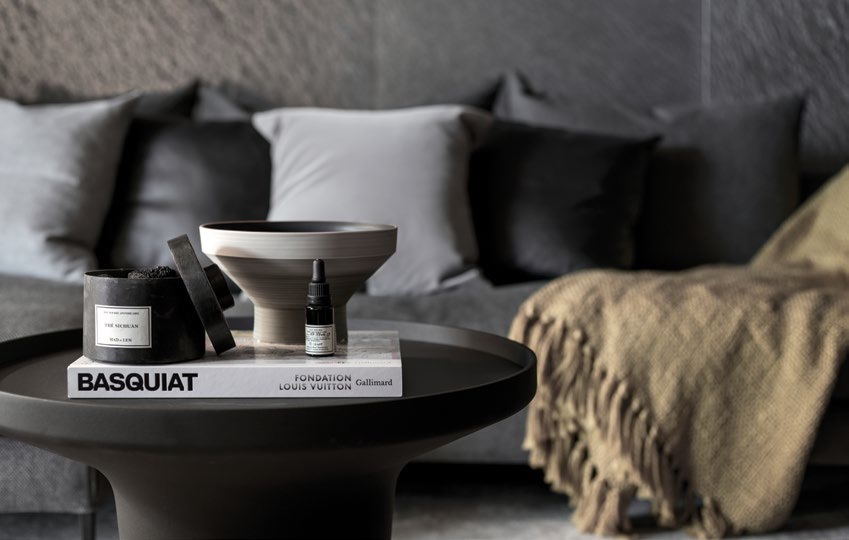 An Urban Club For Networking, Socializing And Relaxing
The social heart of the development, Midtown Hub is a first-of-its-kind purpose-built hub that brings together the best of business and leisure.
All residents will enjoy exclusive membership to Midtown Hub, where they can network, socialize and connect with a like-minded community of innovative thought leaders. It is a space that is alive with energy and activity. The elegant and welcoming ambience allows for residents to entertain their guests in style.
With its well-equipped spaces, residents can host private events, parties and dinners. It also has spaces for co-working, MICE and conferences, and an enviable suite of lushly landscaped recreational facilities. Its thoughtful spatial design allows for flexible usage of facilities, providing an elevated experience for residents of Midtown Bay.
Captivating Views Of The City
Catalysing The Transformation Of Beach Road
Be part of the new wave of transformation at Beach Road. The precinct has, in recent years, established itself as a vibrant residential, entertainment and business district. Every year, global events such as the Singapore Grand Prix and national celebrations like the National Day Parade take place here, making this iconic district an increasingly trendy place to live, work and play
Guoco Midtown is located at the intersection of two key development corridors: Beach Road and Ophir-Rochor Road, and links up 3 micro-markets, namely City Hall, Marina Centre and Bugis. When it is completed, Guoco Midtown will be a premium, vibrant business and lifestyle destination, attracting a dynamic community that will rejuvenate and reposition Beach Road.
Well-Connected
Guoco Midtown will be the critical piece of a jigsaw that connects the key developments in the area through the underground, ground level and elevated pedestrian network. Guoco Midtown will have a direct underground link to Bugis MRT interchange station. It will also be served by four MRT lines – the East-West, Downtown, North-South and Circle lines – and three major expressways.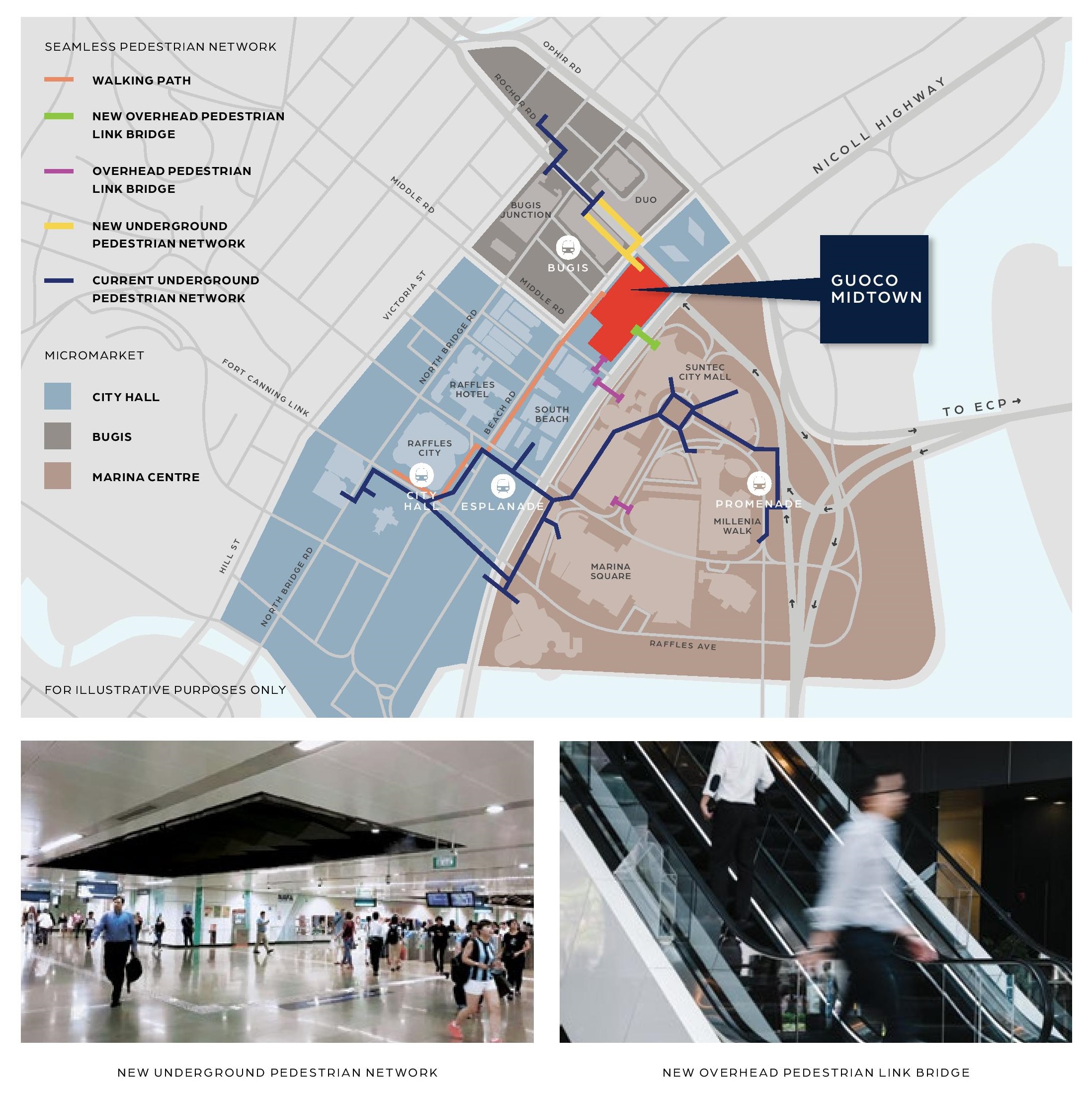 Premium Fittings And Appliances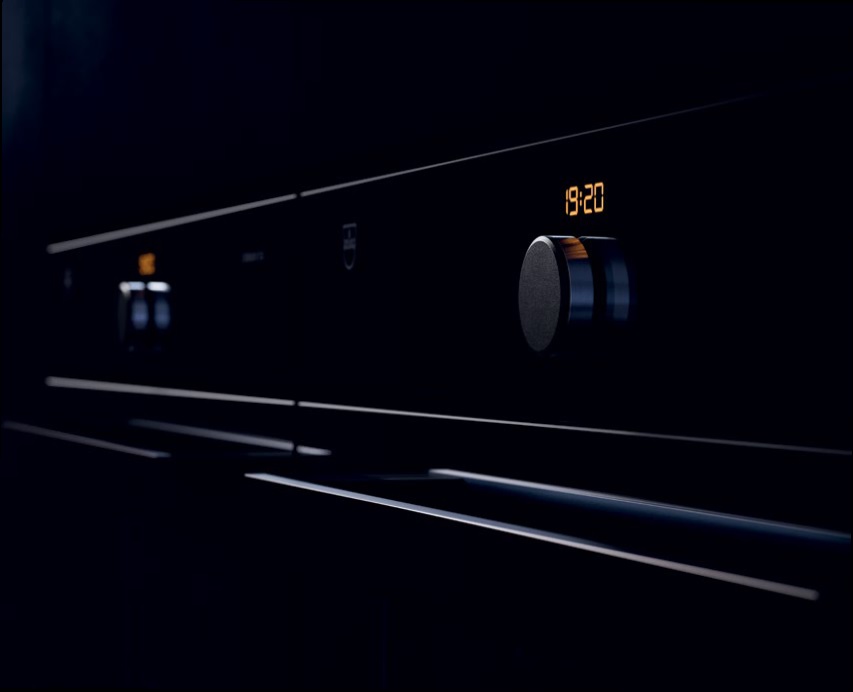 Smart Home Living At Your Fingertips
The unit will be equipped with a wireless smart home readiness hub in respect of specific lighting points and the air-conditioner (AC) control at designated areas within the unit. The Purchaser will be responsible (1) to initiate arrangements with the third-party vendor providing the wireless smart home hub to set up the one-time customised wireless smart home system in connection with the use of his specific lighting products and the ACs; and (2) to engage an independent internet service provider for the subscription of internet service in the unit, if desired. The wireless smart home hub will be provided to the unit even if the Purchaser does not intend to arrange with the third-party vendor to set up the customised wireless smart home system in the unit. At the time of printing of this brochure, the make, model, brand, design and technology of the wireless smart home hub has yet to be determined.
Midtown Bay Location Map
Midtown Bay Street View
Midtown Bay Transacted Prices