About North Gaia (EC)
Nature Lives With You, Within You
The hum of serenity, the grace of balance and the majesty of lush magnificence dance in unison around you. At North Gaia, you just feel it – it is part of you.
Embrace a home that echoes the adored qualities of Mother Nature herself. What you have is a haven that gives life in an organic kaleidoscope of possibilities, bestowing these gifts unto the flow of every day. With vim, vibrancy and full of heart, this is a place that is instinctively yours.
Behold your private, picturesque kingdom
A landscape of serenity and stillness, your very own private oasis. Withdraw from the hustle and bustle of the city – into an embrace of tranquility. Rediscover that inner peace you never knew you lost, at North Gaia.


Why have a backyard when you can have a forest?
Unencumber yourself from the stresses of modern life – hideaway in the shelters of green. Frolic, play, and cut loose in one of Singapore's last refuges of nature.
A nourished lifestyle is life at its best
Live life as it was meant to be lived, at North Gaia. Freed from the burdens of the city, partake in a soothing lifestyle of simple pleasures.
The magic of the mangrove is yours to roam
You can never have too much adventure
Paint your day with greens and blues
Kick back, and soak in life's easy pleasures. With nature at your beck and call, adjourn from the noise of the city and indulge in the bliss of the natural world.
Be connected to the beating heart of your habitat
A living, breathing ecosystem of nature, amenities, and conveniences – all within your reach. Stay connected to the ever-changing world around you, with your home as your sanctuary.
The North-South Corridor – uniting the North and the city
Connecting your home in the North to the city – the North-South Corridor. Providing a clear route from your Northern sanctuary to the heart of Singapore's business district, smoother, faster journeys await you – so there's always time for work and pleasure
Your needs and necessities are in infinite supply
Expect the best – a vibrant array of amenities lie in store for you, from diverse retail options to premier luxury.
Possess the bounties of enrichment and leisure
Embrace the range that the North has to offer – a world-class ecosystem of education, delectable gastronomical delights accompanied by the grandiose facade of Singapore's colonial past – it's never a dull moment from dawn to dusk.
Within lies a place of wonder and colour
Rejuvenate your mind and senses – with a welcoming abode of tranquil serenity designed especially for your relaxation.
This is your very own pocket of paradise
Thoughtfully designed to give you the privacy and vistas you deserve, North Gaia is elevated above the surroundings, minimising noise from the street level – while maximizing the breathtaking views from its alignment to the north and south.
A greeting inspired by the contours of flora
Enter an enclosed world of peace and luxury – where the troubles of reality are left behind. A world of security and privacy – your very own discreet paradise.
A welcoming landscape of peace and serenity
Come home to a lush landscape of natural beauty and modern conveniences. Spaces of peace await you, designed to meet your every need.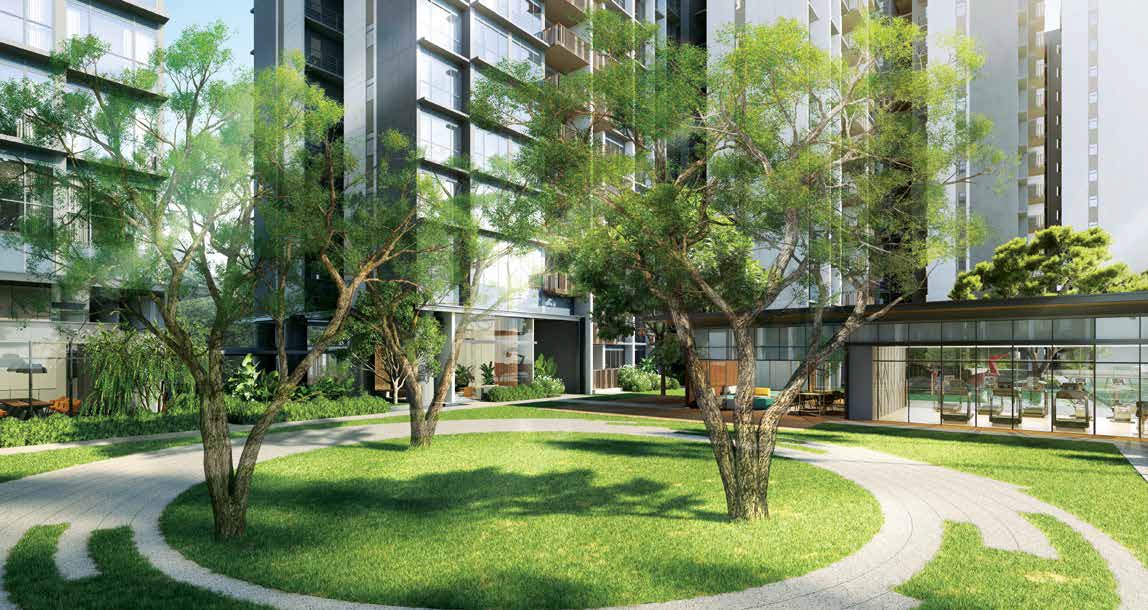 A harmonious union of productivity and comfort
Work, study, play – there's a spot for everyone, whatever you're up to. With state-of-the-art facilities for work, entertainment, and more, you're never too far away from productivity.
Two 50m pools for workouts and leisure
A sanctuary for your body and mind – the two 50m pools beckon you in, for an experience of exclusive paradise.
Fitness begins at home
Be spoilt for choice with a myriad of amenities all around you. Play host to family and friends, work up a sweat, or just kick back, and enjoy the beauty around you. You deserve it.
For all the catch-ups and heart-to-hearts
Escape to serene spots of tranquility for those treasured moments with friends and family – take a breather and watch the world go by at your own pace.
A private verdant sanctuary of your own
Intimate trails of light, sound, and wonder unite in the Firefly Garden, creating an community teeming with life. Explore nature at a pace of your own with footpaths and jogging trails bringing you closer to Mother Earth.
Play and exercise across wide open spaces
Engage your body in open spaces for fitness and vigour – where adventures of adrenaline lie in wait for all ages.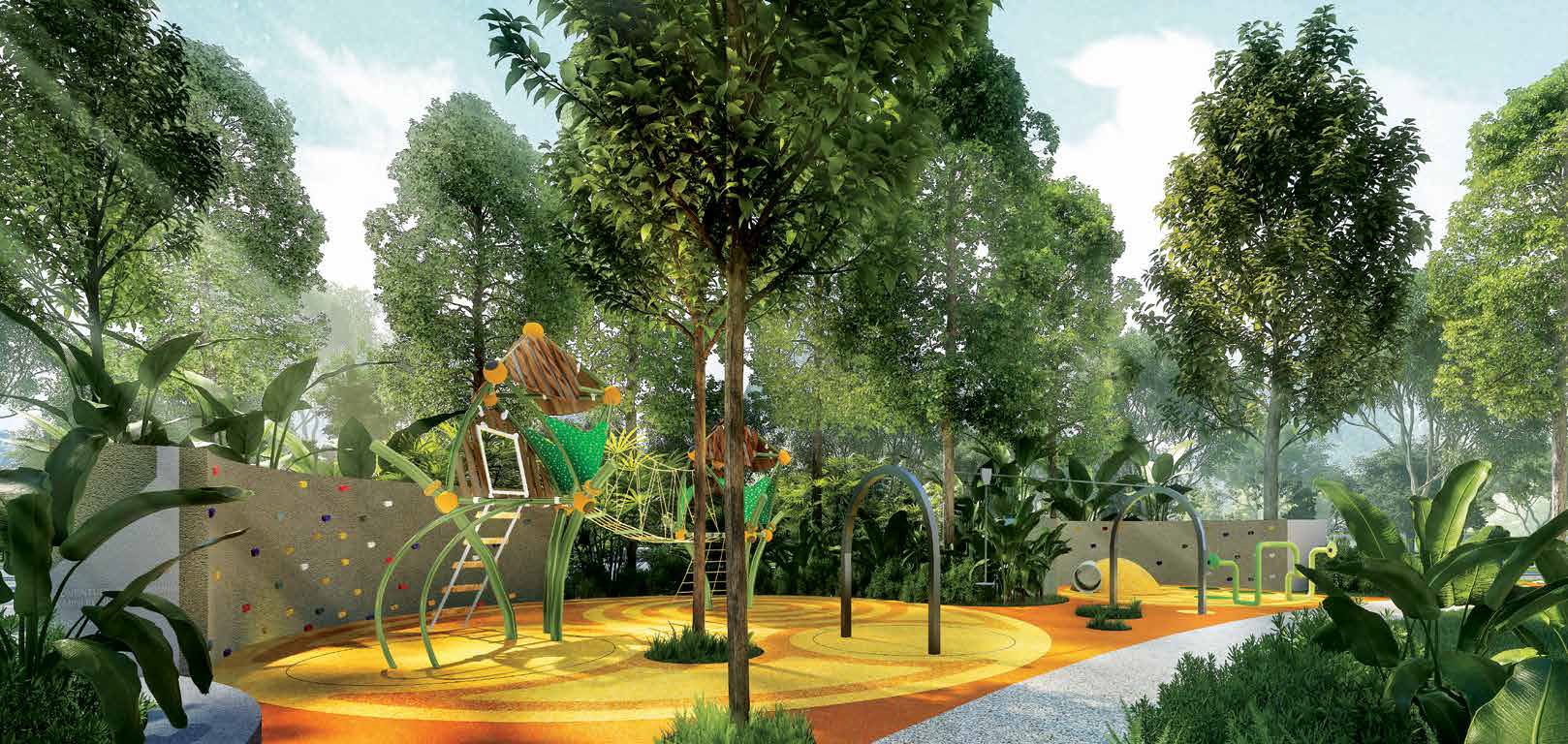 Home is always where the love is
Come home to a world of comfort – an intimate place of warmth and spaciousness, of luxury and style.
Cherish a vast comprehension of space
Thoughtfully designed – take pleasure in an uncommon spaciousness and a generous balcony, lending itself an ambiance of openness – finer living, personified.
A smarter, more personal home
A showcase of modern sophistication – each apartment comes fitted with contemporary furnishings, progressive colour schemes and luxurious fittings, a true union of function and form.
Cherish the hearts of your home
Creature comforts made easier. Each home comes fitted with a suite of appliances for modern living, designed for effortless ease of use and instinctive accessibility.
Your custom den for work and play – THE SMARTSPACE
Make your house a home with the optional configurations of the SmartSpace. The flexible SmartSpace gives you the square footage for customisation you need. Say goodbye to restrictions, say yes to your dream home.
Disclaimer: Optional configurations are not provided by the Developer. The costs of any optional configurations shall be borne by the Purchaser.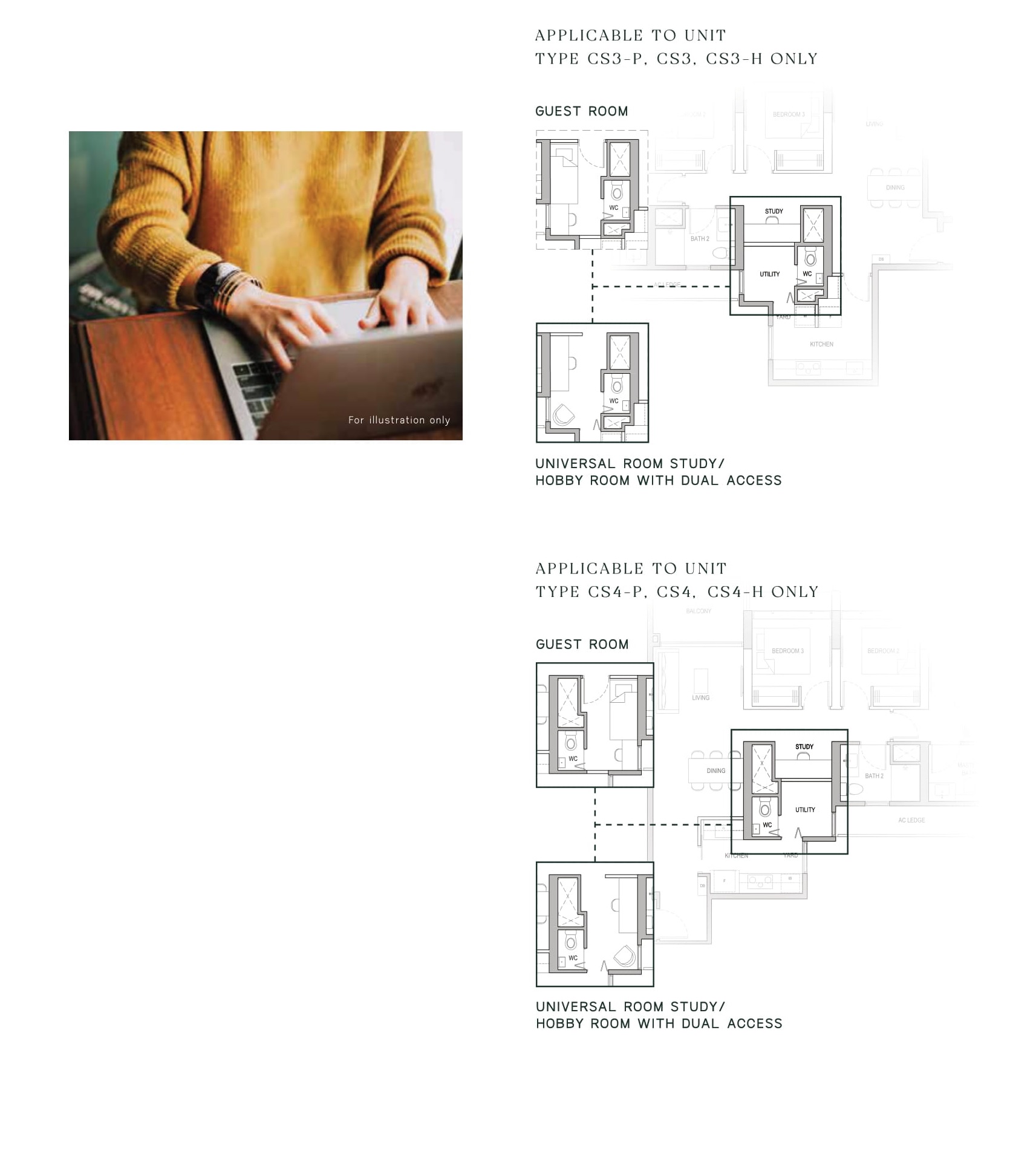 High-tech meets the high life
At North Gaia, smart home integration is easy with our Gateway and Google hub which links and manages your smart devices. Gateway home hub lets you control all your smart devices through the hiLife app, and it can automate different scenario settings for various occasions. For instance, a welcome home scenario can be set when you have reached home after a long day at work, a simple voice control to Google to play soothing music and activate the aircon. The Google hub adds convenience to your daily life through voice command, allowing you to execute cool features such as weather forecasts, reminders or play music. What's more, with the smart air-conditioning provided, you can control the timing and temperature remotely. Live your life easier in North Gaia with our smart home system.
Smart Home: The unit will be supplied and installed with the following items ("SMART Home System"): a) Smart Home Gateway, b) Smart Voice Assistance, c) Air-Conditioning Control System. The make, model, brand, design and technology of the SMART Home System to be supplied and installed in the actual unit may differ from the above illustration and are subject to change. Terms and conditions apply. Buyers shall liaise with the smart home vendor instead of the developer to make all arrangements for the set up and configuration of, and for any queries, defects, maintenance and/or upgrade issues with the SMART Home System at buyers' own costs. Items/devices which are not listed above are not included in SMART Home System and may be purchased from the smart home vendor directly and installed at buyers' own costs after the handover of the unit.
North Gaia (EC) Location Map
North Gaia (EC) Street View
North Gaia (EC) Transacted Prices