About Orchard Scotts
Orchard Scotts, An Award-Winning Masterpiece From Far East Organization
The only developer in the world to win four top FIABCI Prix d'Excellence Awards, the highest honour in international real estate, Far East Organization has contributed significantly to the Singapore skyline. Since its inception nearly 50 years ago, it has built more than 50,000 homes. Luxurious homes lead the industry in quality designs, top-class fittings and impeccable artistry.
Masterpieces Of Modernist Architecture
Orchard Scotts is a study in modernism by none other than the most cutting-edge architectural firm in America, the highly acclaimed, award-winning Arquitectonica of Miami, Florida. The designer of such architectural gems as The Atlantis, Beverly Hills Residences and The Westin New York at Times Square, Arquitectonica is recognised worldwide for its excellence and innovative design. Designed with the discerning elite in mind, the Orchard Scotts' lifestyle epitomises luxury and elegance. The sprawling landscape spans some 2.5 hectares, allowing you to experience vast, unadulterated space where urbanite sensibilities co-exist in harmony with nature.
Urban Artform For A Well-Composed Life
Clean lines Bold shapes Vibrant colours Orchard Scotts is a residential development of sculptural abstracts that resemble three essential elements an artist's palette, three artistic objects and the splashing of paint. The artist's palette manifests itself in the form of a covered linkway. At the same time, the three artistic objects are expressed by the three towers. The undulating grounds, boulders, broken walls and shapes of the pools resemble splashes of paint. Fully wrapped around by glass, the pure, geometrical forms of Orchard Scotts stand out significantly like contemporary art masterpieces, ready to enrich your life.
A World-Class Shopping Street
Singapore's most famous landmark, Orchard Road, is a fitting symbol of this vibrant city. Stretching 2 kilometres, this premier shopping street is now undergoing a makeover to be a great, hip and happening street on par with the best shopping districts of the world. The Government has released prime land sites to encourage landmark developments that will expand the diverse range of shopping outlets, revitalise the street and enhance the skyline. There will also be more kiosks and alfresco outlets, underground pedestrian links, overhead walkways, and eye-catching and dynamic pop-out building facades all along Orchard and Scotts Roads. These initiatives will surely boost your investment in Orchard Scotts.
Designer Lifestyle
Bounded by Anthony Road, Peck Hay Road and Clemenceau Avenue North, Orchard Scotts stands at the doorstep of the Newton MRT Station. With the world-class shopping and entertainment attractions of Orchard Road just a stone's throw away, you can walk to your favourite designer stores at Paragon and Ngee Ann City Or wine, dine and dance the night away just minutes from your home. The ever-popular Newton Circus Food Centre is also a mere 5-minute stroll away. In addition, the exclusive American and Tangling Clubs, five-star hotels such as the Grand Hyatt, the Sheraton Towers, the Goodwood Park, Marriott Hotel and some of Singapore's top schools are within walking distance.
Fine Art Fine Living Enriched By Greenery.
Set against a lush verdant backdrop of soothing water features, mist jets and zen koi ponds, Orchard Scotts is awash with facilities only a luxury hotel can boast of. All in all, there are four swimming pools, two tennis courts, one recreational basketball court, steam, sauna, four bath facilities, and one of Singapore's most prominent residential gyms. Moreover, with a site coverage of only 25%, all residents also enjoy 260,000 square feet of sprawling grounds.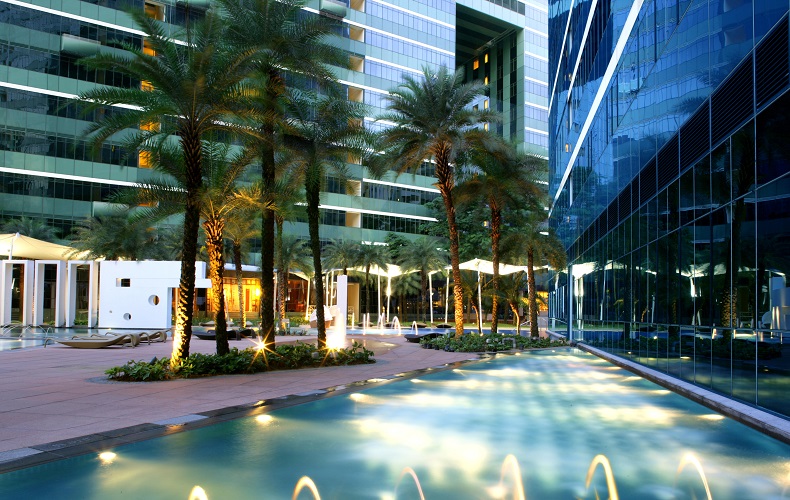 Comprising three towers, Orchard Scotts is a unique residence that provides six-star luxury trappings helmed by a team of hospitality professionals. Each home comes complete with quality finishes and branded fittings that give the accent to the holistic lifestyle you deserve to enjoy. A 24-hour concierge service is available to cater to residents every need.
To complete your designer lifestyle, Orchard Scotts offers four types of lifestyle privileges for your exclusive patronage. Engage a chef to cook in the hotel-style kitchen for your private parties; use the wine cellar to store your vintage collection, Or indulge your senses in the spa facilities.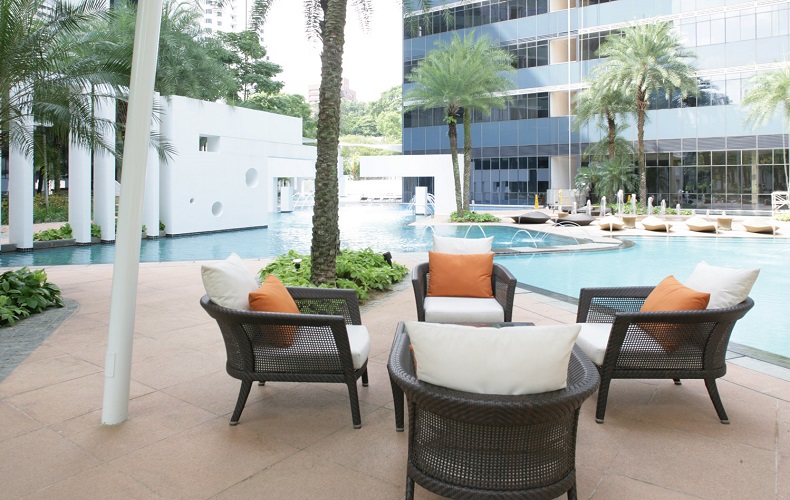 The Chateau
Vintage collection, sparkling company, the tinkling of crystal glasses. Invite a sommelier for a private party to decant the secrets of the bottle. It's a sensual night of pure decadence.
The Chef's Table
Get ready to experience the epitome of gastronomy and play host to your discerning guests—morsels of culinary delights, teasing appetisers, and delectable cuisine. Engage a chef to cook in the hotel-style kitchen for your private parties.
The Urban Retreat
An aquatic masterpiece where you can experience heaven on earth. Relax and rejuvenate at our urban retreat with outdoor spa facilities. Your favourite masseur or masseuse can be called upon anytime for a quick rubdown or a slow pampering session.
The Family Oasis
Enter a magical kingdom with your family, A space where you can retreat into an oasis to share special moments, an area where you can play with your children, bong with them or be part of their learning.
Orchard Scotts Location Map
Orchard Scotts Street View
Orchard Scotts Resale/Rental Prices