About Pasir Ris 8
Where It All Connects At Pasir Ris 8
Welcome to Pasir Ris 8, the first integrated development in the heart of Pasir Ris.
Set to be rejuvenated into a vibrant hub, the Pasir Ris town centre serves as the backdrop for the bustling development that also comprises the upcoming Pasir Ris Mall, Town Plaza with Heritage Garden, and a revitalised integrated transport hub with an additional
Cross Island MRT line running through. Close to nature with the idyllic Pasir Ris Park and Beach just minutes away, Pasir Ris 8 is a home made for coastal living with everything you desire right at your doorstep.
This is where it all connects.
The first integrated development in the heart of Pasir Ris
Live Where Leisure Landscapes
Enjoy a splish splash with the family at the 50m Lap Pool
Connect To Sensational Seascapes
Or at Pasir Ris Beach, just a 5-minute bike ride away via Central Greenway
Work Smart
Located near business hubs, commuting to work is more convenient. Here, you are only minutes away from the various business parks, wafer fab parks, aviation hub, and even Changi Airport and Jewel. Students from local and international schools through to tertiary institutions will also find getting to class easy.
Play Hard
At Pasir Ris 8, you are surrounded by fun activities to enjoy alone or with family. With the Central Greenway, cyclists and pedestrians can get to the beach or to the trails and mangrove boardwalk of Pasir Ris Park where you can discover more about the flora and fauna native to Singapore.
Live Where Your Home Office
Work from home at any of the flexi spaces provided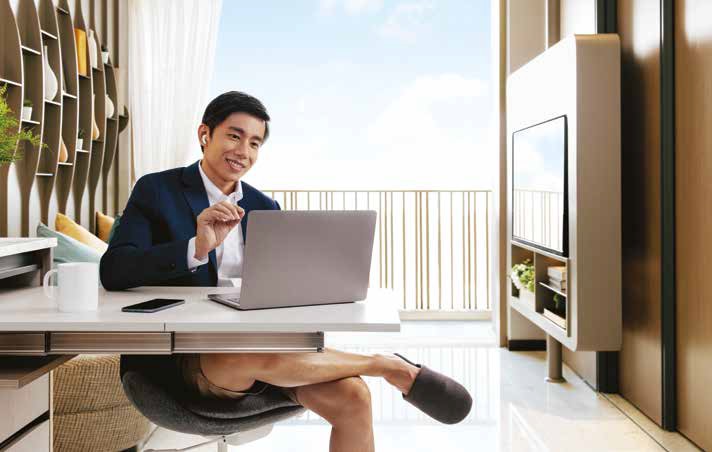 Connects With A Transport Hub
Or get to the office easily with direct access to Pasir Ris MRT Station
Connect via a new transport hub and Central Greenway
Living at Pasir Ris 8 seamlessly connects you to people and places
With the East-West Line and the upcoming Cross Island Line, Pasir Ris MRT Station will soon link you up to everywhere you wish to go with shorter travelling times. This will add to a network of bus services accessible from a new air-conditioned Pasir Ris Bus Interchange. The TPE and PIE are also a stone's throw away for drivers going to town or to Changi International Airport.
A Town Plaza with Heritage Garden will be sited outside the mall to cater to an array of exciting activities while the new Central Greenway, a boardwalk, and a future pedestrian bridge will link residents to Pasir Ris Park, Beach, and the rest of Pasir Ris town.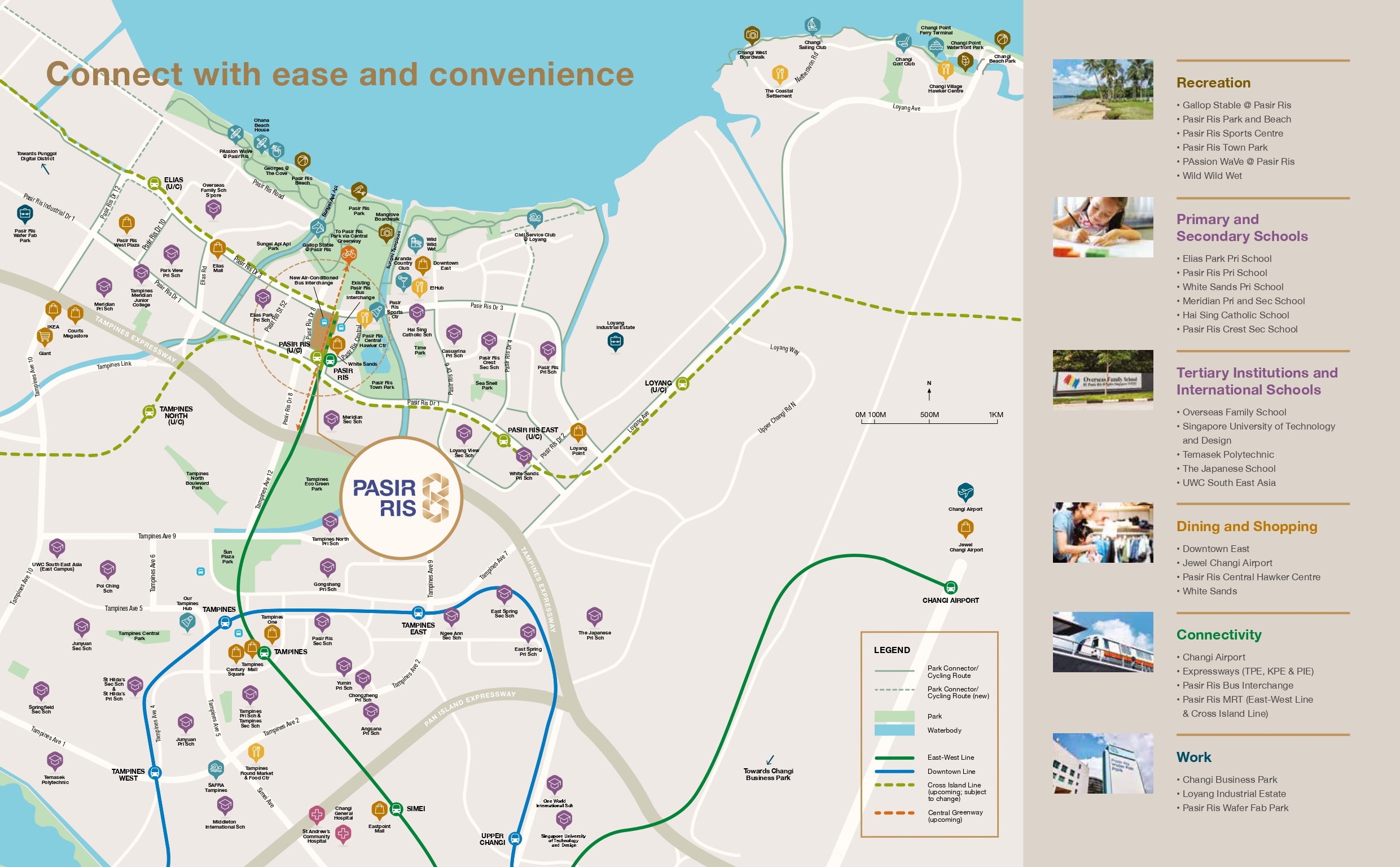 Connect To The Heart Of Pasir Ris
Right below your home is the central point of life in Pasir Ris. Integrated with the upcoming Pasir Ris Mall, you are always just moments away from getting everything you want and need. From delectable foods and splendid goods to medical attention and easy transportation, it only takes a quick lift ride down from your exclusive abode.
Live Where Delightful Comfort
Cook up a feast using premium appliances in a well-equipped kitchen
Connects With Daily Convenience
With the freshest ingredients from the supermarket below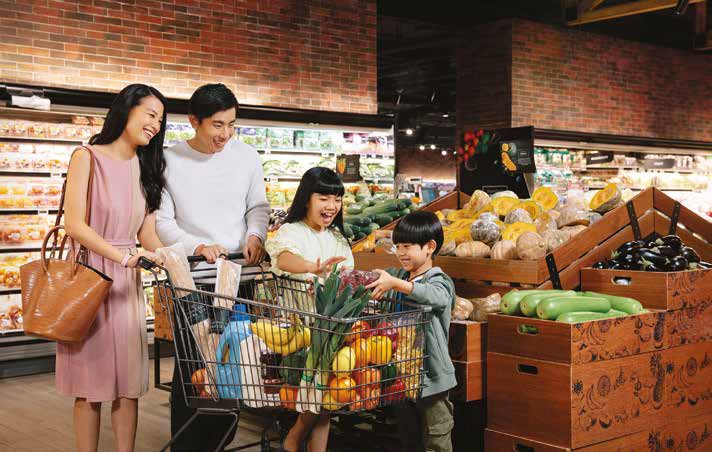 Connect via direct access to Pasir Ris Mall
Integrated with the upcoming Pasir Ris Mall, Pasir Ris 8 is where home is right above a lifestyle destination that is set to become a vibrant hub.
Pasir Ris Mall is to be managed by the same developer behind Great World City at Kim Seng Promenade.
Apart from a splendid array of retail and dining options, the mall will also house a supermarket, childcare facilities, and the new polyclinic.
Connect To An Array Of Facilities
The Retreat Zone
The Retreat Zone comprises five landscape dunes spaced amidst the seven residential towers. They are namely the Garden Dune, Wellness Dune, Welcome Dune, Reading Dune, and the Relax Dune, each with facilities for sheer relaxation.
These beautiful landscaped spaces are where you can go for a quiet afternoon of relaxing amongst lush greens, delighting in a spot of urban farming, or enjoying a yoga session to soothe the mind and body.
The Creative Zone
The Creative Zone is where everyone can delight in play and social activities. This is where the Club 8 area is located with a clubhouse, BBQ pavilions, and so much more, including a 50-metre lap pool and jacuzzi. Fitness buffs can also enjoy a good workout at the club gym while karaoke enthusiasts can sing at the song rooms.
For the children, a Kids' Club has been created as a wonderland of play activities. From the fountain waterplay and the adventure pool to a wall climb and interactive playroom, there is something for every child's fancy.
Festive fetes for family and friends
Catering to larger groups, there are dedicated spaces like the gourmet kitchen and the party room that you can use to host celebrations and gatherings.
To work from home and yet away from distractions in your apartment, co-working spaces equipped with power points and WiFi can also be found on the grounds.
Connect to home comfort
Enjoy More Flexibility In 1-Bedroom Units. At the 1-Bedroom units, you'll find many possibilities in enhancing the layout of your space. With the simple sliding away of a partition, the apartment can accommodate much more for cosy gatherings, home workouts, and even inspired portraiture painting sessions.
Savour More Space-Saving In 2-Bedroom Units
Play host to your own master chef ambitions with premium kitchen appliances. And then serve up fine dishes for the family easily with a swivel dining table at the kitchen counter as you go from more food preparation surfaces to more guests at the table. Go from expanding your bedroom to growing your family. Make space for a child as you turn your connected spare bedroom or study into a child's bedroom.
Make Way For More Space In 3-Bedroom Units
Let a wash of natural light in from the balcony to accentuate your bright and airy living room. Perfect for bigger families or those looking to delight in more comfort, this unit is furnished with innovative shelving and more for your storage needs. With your dream master bedroom attached to a walk-in wardrobe, you can always go from satisfying slumber to runway ready in minutes.
Premium Fittings In The Paramount Collection
Introducing the Paramount Collection, a limited selection of premium 4-Bedroom units at Pasir Ris 8 where exclusive access is afforded by a private lift. At these units, much care and craftsmanship has been devoted to the fine finishings as chosen by you. Enhanced provisions have been made to include premium Haiku fans and wine chillers within the apartment.
1-Bedroom Units
Sliding doors for partition
Multi-purpose table/dresser
Pull-out table at kitchen counter
2-Bedroom Units
Swivel table at the kitchen counter
Flexi storage space with built-in ironing board
3-Bedroom Units
Shelving for counter storage
Kitchen organiser
Smart Home Features
To be future-forward is to live sustainably and with an element of smartness built into it. Enjoy even greater convenience, connectivity, and security with smart home features installed in every home.
Pasir Ris 8 Location Map
Pasir Ris 8 Street View
Pasir Ris 8 Transacted Prices