About TMW Maxwell
Maxwell Road Ytd
A building of historical significance that counts the Traffic Police, as well as Singapore's first driving test centre, among its former tenants.
Maxwell Road Tdy
Present-day Maxwell Chambers is the world's first integrated dispute resolution complex with best-in-class facilities.
Infinite Tomorrows Begin Here
A New Way Of Living Shaped by A New Way Of Thinking
The World's Neighbourhood
A New Way Of Living Shaped By A New Way Of Thinking
TMW Maxwell is a collection of multi-hyphenate spaces for tomorrow's multihyphenates. Truly-local, super-connected, hugely-productive globalists whose passion, curiosity and occupation defy categorisation and labels. TMW Maxwell is a new way of living shaped by a new way of thinking.
Part Home/Part Office/Part Park/Part Galleria
TMW Maxwell is designed for tomorrow's hybrid lifestyle. Just like how urbanites of tomorrow defy categorisation, TMW Maxwell blends home, office, park and gallery into one exciting offering.
The Lifestyle
TMW Maxwell is filled with possibilities, excitement and new experiences. Live, work, and play in the city like never before.
A cosy amphitheatre set within a green wall and shaded by lush canopy. Gather here as a meeting place, a breezy lunch spot, or a weekend performance stage.
The conveniences of the city come to life, as the multihyphenates of TMW Maxwell and the surrounding community converge to shop, dine, socialise and entertain.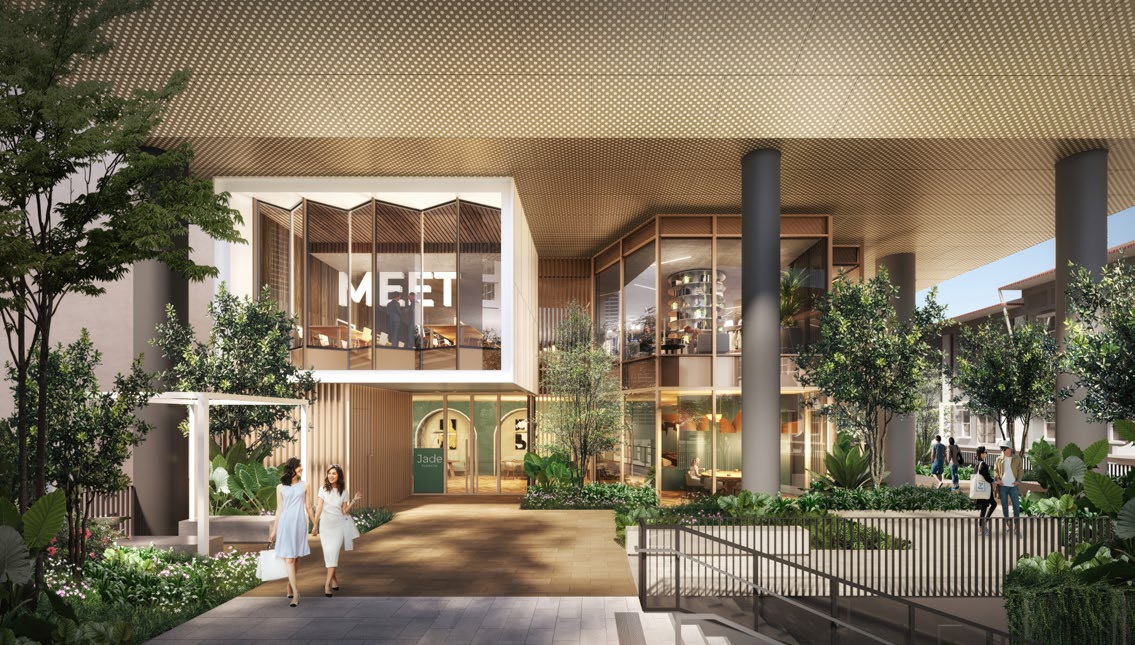 TMW Socialises Here
Rub shoulders with neighbours. Wind the day down with a significant other. The Courtyard presents an exciting mix of amenities, including a Festival Lawn, Courtyard Dining, and even a Farm-to-Fork Garden where great company is better enjoyed with your produce.
TMW Unwinds Here
The Living Room is like an extension of the home. Spacious enough to accommodate more pals and family on movie nights, and invitingly snug for binge-watching on your favourite shows.
TMW Meets Here
Where you can feel exclusive yet, a sense of belonging. The TMW Social Club is a gateway to a private community made up of trendsetters, go-getters and of course, the multi-hyphenates of tomorrow.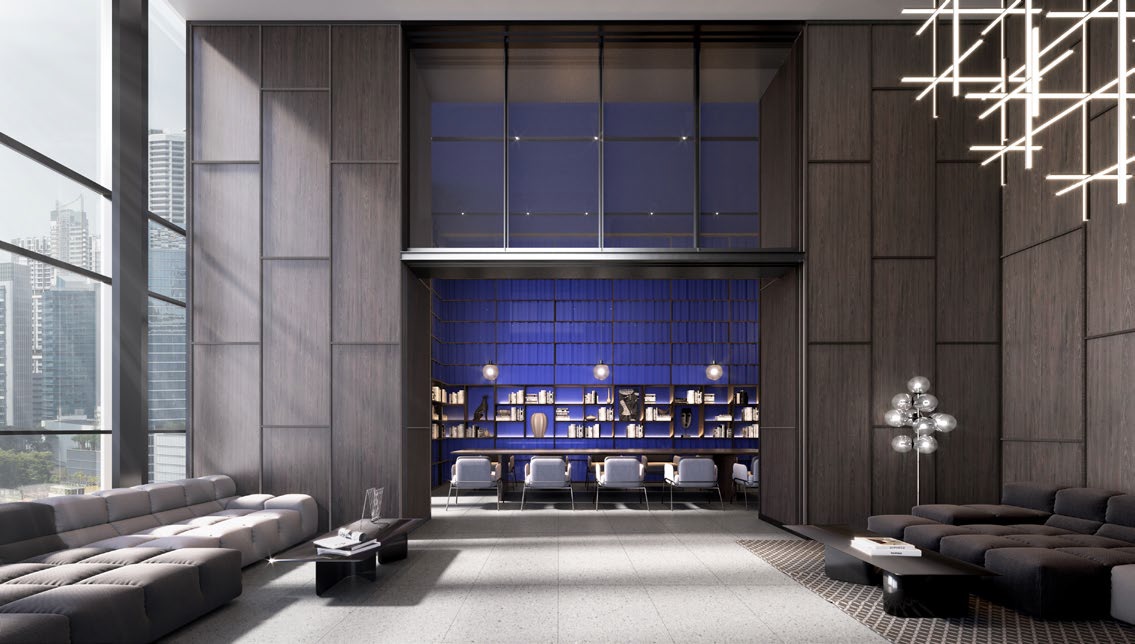 TMW Lounges Here
Take an unhurried dip in the Sky Jacuzzi. Or lounge leisurely along the Lazy Deck. Whether you prefer being in the water or staying dry, taking things down a notch is a bliss on days when you crave a slower pace.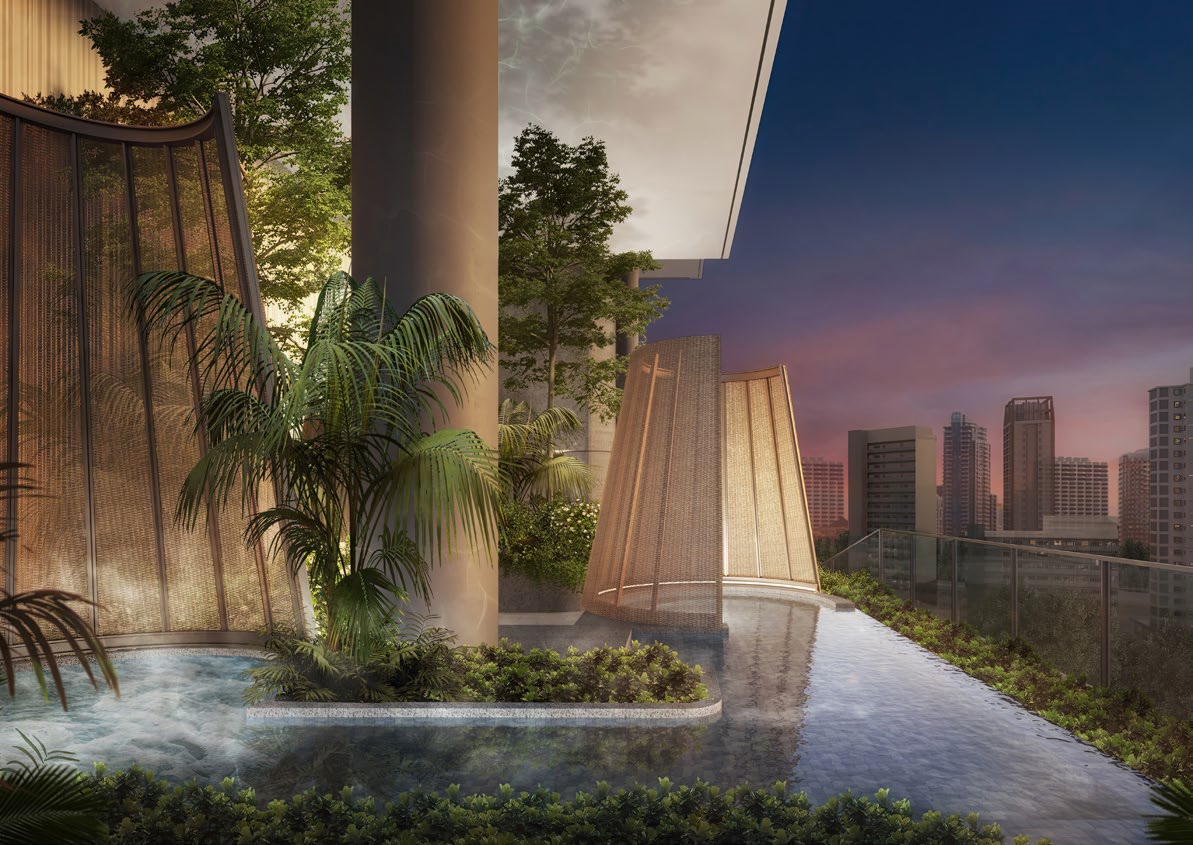 TMW Impresses Here
Panorama provides the perfect settings for hosting, impressing, or simply relaxing with your favourite wine, thanks to its impressive views from 20 storeys high.
TMW Gyms Here
Pace yourself along the city's pulsating beats in the Sky Gym which is well-equipped with both modern equipment and energy-boosting views.
TMW Refreshes Here
Every victory lap feels sweeter when you are closer to the star-lit sky. The Infinity Sky Pool is where you can head up to, to wind down. Or take in the city's skyline in all its glory.
FLIP/SWITCH
FLIP / SWITCH units are designed with innovative, transformable furniture. Each permutation flips and switches to facilitate highly flexible and versatile living spaces. With every variation constantly adapting to the dynamic needs of the multi-hyphenate dweller.
Space As Dynamic As You Are
A home should adapt to the way you live. Not the other way round. In the city living of TMW Maxwell, we have designed clever spaces that flip/switch from day to night, live to work, for one person to a party of many.
1 Bedroom + Study
Much like how its occupants defy the status quo, 1-Bedroom+Study units are laid out for optimum efficiency that belie their compact sizes.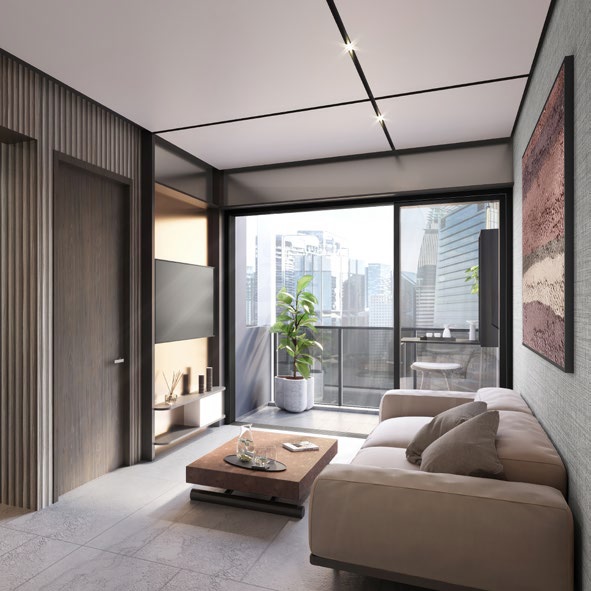 2 Bedroom Premium
2-Bedroom homes offer more space for more of the things that multi-hyphenates seek when it comes to inspiration and fulfilment.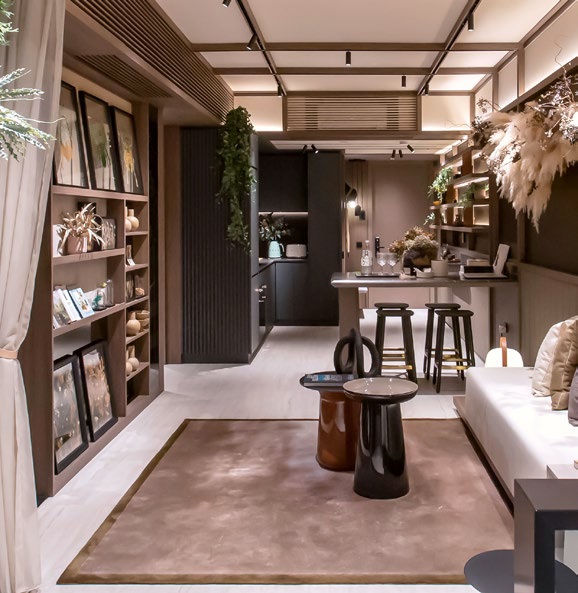 Multiple Smart Features For The Multi-Hyphenates
There is no place like home. For the multi-hyphenates of tomorrow, this certainly rings true here in TMW Maxwell where homes are fitted with multiple smart features that enable and empower simultaneous live, work and play lifestyles.
Smart Home Hub
A centralised control hub that connects to all compatible devices seamlessly.
Digital Lockset
Added convenience of touchless and remote door security.
IP Camera
Remote monitoring of inhouse activities for extra peace of mind.
Smart Air Conditioner Controls
Wireless control over air conditioning optimises comfort levels even before every arrival home.
Branded Finishing Touches
A beautifully curated material palette elevates the living experience, while premium fittings and appliances exude touches of elegance. At
The Heart Of Multiple Enclaves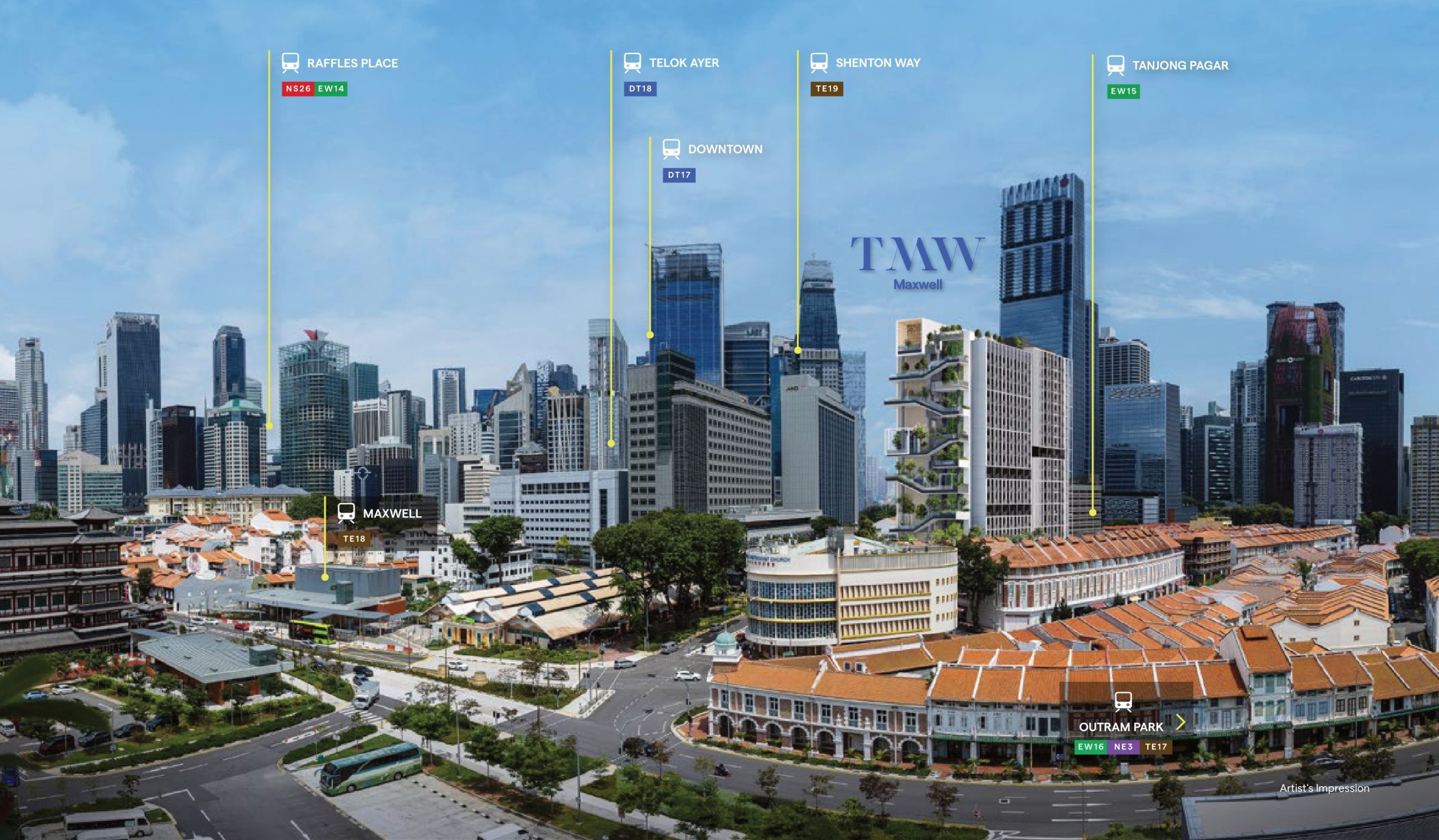 4 Lines, 5 Parks, 6 MRT Stations. All Within Your Doorstep
TMW Maxwell is now better-connected than ever with 6 MRT stations within proximity. Right at the doorstep is Maxwell MRT which links up to the new Thomson-East Coast Line, while nearby Tanjong Pagar MRT takes you to key venues such as Raffles Place, City Hall and Bugis.
A wealth of parks and green spaces surround the development including a newly-built 6km cycling path. Paving the way for easy connectivity on both MRT and two wheels.
A Place Of Many Great Streets
With great streets all around, there is always an adventure waiting to be discovered around every corner. The whole hood really is your playground.
Global x Local
The future of city living also extends beyond the walls of a home. At TMW Maxwell, home is also the neighbourhood. All 10 minutes of it. Where everything you want and need is within quick and easy reach. You have the world in your hands, right here in your neighbourhood.
YTD Is History. TMW Is Here
TMW Maxwell Location Map
TMW Maxwell Street View
TMW Maxwell Transacted Prices