About White House Residences
Perfectionism At White House Residences
True perfection is not attainable to us mortals, but that does not deter us from ascending to higher levels, to the summit of what is best in our field. And what is 'best'? We believe it is the embodiment of both ethereal and terrestrial elements that result in a home so exclusive and quality-driven that only those few seekers of perfection may recognize the immensely satisfying experience.
The Pursuit Of Perfection From The Perfectionist
'It is always necessary to seek perfection. Obviously for us this word no longer has the same meaning. To me, it means: from one canvas to the next always going further, further'. Pablo Picasso's interpretation paints a picture of on-going striving.
For us at Novelty, striving for excellence, the gold standard, is a pursuit without end. It is a pursuit that makes the business and art of property development doubly fulfilling.
For the buyer-investor, quite aside from its distinct and sought-after location, White House Residences will be appreciated for a very high degree of refinement, even down to the small details. Absolutely high-end limited production range from European brands sich as Minotti Cucine, Gaggenau, Lema, Antonio Lupi, Gessi and Ad Notam all contribute to a standard that may well become a benchmark by which our peers design and judge the good life.
However, those who appreciate our vision are most likely simple in their adornment, preferring under-statement to ostentation; they will of course, recognize and share our perception of quality.
We welcome you to the ascent towards perfection.
Cordially, D.K. Kalwani Executive Group Chairman Novelty Group
Andrea Lupi
General Director of Antonio Lupi and Son of late founder, Mr. Antonio Lupi
"The urge for good design is the same as the urge to go on living"
At Antonio Lupi, what holds the entire notion of design together is the spirit of experimentation and creativity. A vivacious passion is needed in innovation to create a living space catered to the needs of those who like there. Working together with renowned designers such as Carlo Colombo and Nevio Tellatin, Antonio Lupi believes in venturing into a higher level of art and technology, aiding the co-existence of functionality and well-being in order to reach the end-point of ultimate satisfaction.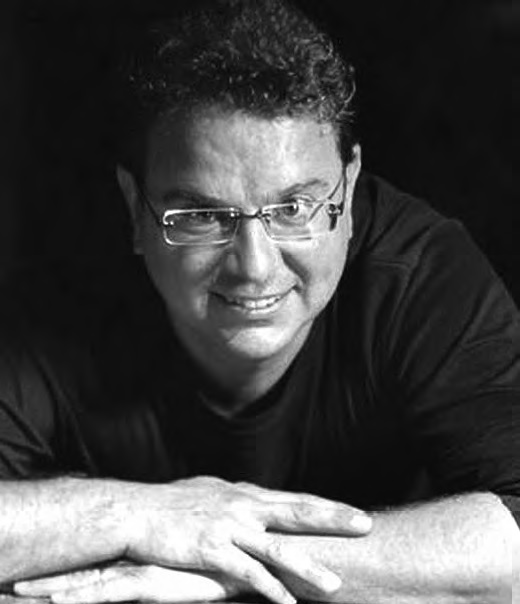 Alberto Minotti
Artist, maitre a penser and managing director of Minotti Cucine.
"The man is at the centre and design is at his service"
With this concept standing at the base of his kitchen designs, Minotti Cucine ventures to create art that speaks volumes through minimalism, believing that beauty is innate and present in every natural thing. A deft combination of natural and man-made, of timeless past and functional future, of idealistic and realistic, Minotti Cucine offers a primordial, natural living experience to all who appreciate how less can be so much more than imaginable. At White House Residences, see the landmark partnership between Minotti Cucine and Claudio Silvestrin take the form of the Terra Series in your kitchen, and appreciate the sheer simplicty of classic style.
Gian Luca Gessi
General Manager Of Gessi
"Luxury is all about the quantity and quality of the time dedicated to oneself in spaces of one's own"
Fostering this view of luxury is Gian Luca Gessi, who spearheads Gessi, the elite brand long synonymous with design for exclusive living concepts. The echo of a classical harmony is reinterpreted in an original way through the minimalism of Gessi's, resulting in a line of products which speaks a contemporary language to discerning customers who desire the best of design and funcionality. With quality that goes beyond expectation, truly this is a special line up fit for the royalties.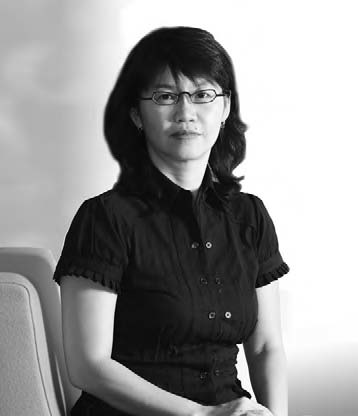 Maria Hartati
Architect, MAPS Design
"Good design is intelligence made visible"
This dictum as held by Hartati is tangibly seen in projects like Coral Island on Sentosa Cove in Singapore, and Palauea Bay in Maui, Hawaii. Hartati has conceptualized and worked on many high-end residential projects worldwide, including London, Spain and Los Angeles. Her practice is recognized as a "thinking" firm that dedicates itself passionately to the creation of enduring and innovative design, focusing on the creation of places with a heightened sense of the tactile and the sensual.
Tan Hock Beng
Architect, MAPS Design
"Design is a journey without maps"
Having worked on many prestigious five-star hotels and boutique resorts in countries spanning China, Maldives, Thailand, Tokyo, Hawaii, Spain, Dubai, Bali, Vietnam and Taiwan, Tan is already a veteran. The belief in each unique context being the basis for innovation has served him well, resulting in one-of-a kind works that avoid the formulaic and trendy. Tan derives real significance instead from how his works respond to each unique context.
For The Perfectionist
Your home makes a broad statement about you. It is a reflection of your values, even your attitude towards life. The home of one pursuing perfection reveals finer details such as the appreciation of materials and texture. Taken together at White House Residences, they speak of you as being an arbiter of refined taste.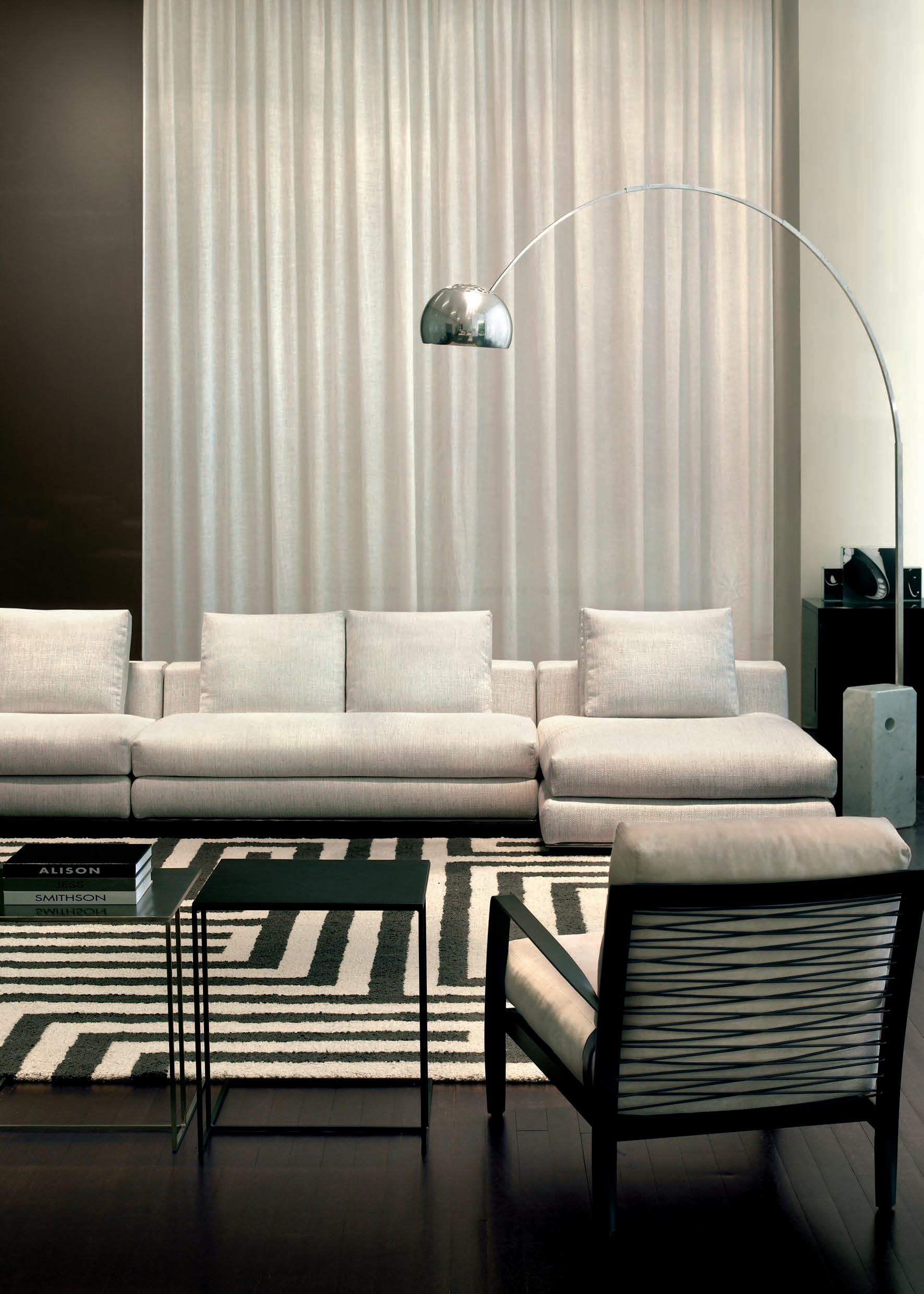 The passage of time is well-spent enjoying nothing but self-indulgence. Warm scented water, mirrored reflections, and half determinations, a toe peek above the water-line, Gessi 24K gold finished faucet graces the pure white Antonio Lupi bathtub, the soft rain of reality returns. Is this not one of life's luxuries, where comfort and your exquisite imagination meld together to soothe the weary frame?
Being able to outlast and emerge timeless in a world of momentary pleasures and fleeting trends will be the hallmark of those who reside here in stylish luxury. For them, as Yves Saint Laurent said, 'Fashion comes and goes but style in forever'. Ths silk road beckons, you leave a light footprint as you travel at your speed and measure; your journey as important as your destination, silent and in supreme comfort as the spirit of Ecstasy knows how.
How do you live your life, what is your whim and fancy for tonight… a prelude or nocturne, a glass of sauterne and a whole trout lightly baked, then to take in that robust Italian symphony? Dividing time, deciding on priorities, the allocation of resources, you chose, make the calls, make it fun.
It is written, 'Ah my beloved fill the cup that clears today of past regrets and future fears'. The vintage and bouquet of the Rubaiyat may entice you into the embrace of allegory but know when you enjoy a good thing. Your surroundings, your design for living, are real, chosen with meticulous care and consideration. Now pop the cork. Celebrate the day.
She has a certain way, an individualist so she is, there is something about her that recalls past dreams as it invites us to new adventures. Reaching the summit of expectation, you now relax in the embrace of your companion for life, for there is no other. Your new home stands waiting, welcoming your presence, serving your every need.
Imagine living in ecstatic luxury ensconced in the bosom of privilege. On a site surrounded by colonial bungalows and stately mansions amidst splendid gardens and magestic equatorial trees. The distinctive neighbourhood of White House Park is no ordinary landed suburbia, but the establish home of ambassadors, senior politicians, captains of industry – people that make up the republic's top-flught echelon of policy makers.
Just a 15-minute stroll through quiet lanes and you arrive at the elegant gates of Singapore's iconic Botanic Gardens. Even nearer, bustling and glamorous Orchard Road, where the world comes to shop and party. The CBD, Chinatown, and arterial expressways are all within easy reach… you are very central, yet secluded.
White House Residences is a rare creation even for the most discerning of lifestyle seekers. Only twelve exclusive homes, with 24-hour guarded security, can claim this property – 12 individual designs identified as Casa, Penthouse and Suite. They occupy a sheltered enclave clad in an elegant mix of contemporary white stone and expansive glass, enhanced by a fully-equipped gymnasium and a calm reflective, infinity-edged pool set amidst luxuriant tropical landscaping.
The Suites represent prestige personified. Opal, Aquamarine, Jade and Agate are each differently envisaged, ranging from 3111 sq ft to 3854 sq ft over two storeys with four bedrooms. With secluded private garden spaces directly off the main double-volume living and entertainment area, they share a common theme of wondrous spaciousness and together with the impressive finishes of all of the residences types are breathtaking enough to sweep any home owner off his feet.
Penthouses are for those who want to be above everything else. Personalized by their names Topaz, Pearl, Ivory and Onyx, they are enviably spacious, ranging from 3864 sq ft to 4833 sq ft over two storeys and a roof level with four bedrooms. What owner would not feel he is the kind of his castle, when enjoying the grandeur of the double-volume space in the main living and entertainment area and in his own roof-top jacuzzi surrounded by timber deck, landscaped planters and expansive views.
Casa is for those who yearn for an individual postal address. Ranging from 5834 sq ft to 6491 sq ft, these distinguished homes present an exciting interplay of double-volume space in the main living area. Spread over three storeys and with five bedrooms, they guarantee spaciousness and privacy for all the family. The master bedroom suite is on the attic level and enjoys large adjoining roof terraces.
With a private lap pool, timber deck and landscaped gardens fringing the main living and entertainment areas, they are perfect for hosting a party or just lazing. A private lift within each home provides its owners with added convenience and exclusivity. A very limited edition of only four titles – Casa Diamond, Casa Ruby, Casa Emerald and Casa Sapphire – ensures a superior backdrop for living in style.
Landscaping & Amenities
The linear department of each residence expresses uses quiet confident geometry put to work in subtle but telling ways. Comfort, style and class are interwoven with a disciplined architectural form consisting of space, light and proportion.
A composite cluster plan provides each residence with access to open landscaped areas and recreation amenities while at the same time enables Casa dwellers to enjoy the privacy of their own walled garden. Landscaping contrasts textures, colours and shapes to provide different visual experiences as one progresses to and from your home.
The bringing together of natural elements and interplaying them, often in 'harmonious contradiction' with each other and the architect's attention to form offers a zen-like encounter for the viewer, and the melding of man-made elements, such as finely detailed walls, timbered surfaces and glass, carry a unified message.
A distinctive infinity-edged, blue swimming pool with timber sun decks set against a cascading water feature forms an intimate centrepiece for communal pleasure.
By day, poolside cabana-like access to uninhibited pleasure in the privacy of your own lap-pool. By night, a reflective setting for entertaining or for de-stressing. Accessed through full-height glass doors from spacious dining and entertainment area. Perfect harmonization for living the full life.
Interior Design
The sheer luxury of space places White House Residences a notch above others. The free-flow between the living, dining and kitchen areas in each home capture the essence of 'place' and emphazie openness, thus creating the illusion of even more space. A carefully hand-picked intelligent home automation system forms the intelligent living backbone for each house. Wireless, internet, integrated sound, entertainment ready and security functions, is state-of-art.
Fittings & Finishes
All residence are fitted with top range Minotti Cucine kitchen cabinets for both dry and wet kitchen areas. Exclusive to all Penthouses and Suites, the Gandfara series from Minotti Cucine comes with an exceptionally long freestanding workstation finished in real silver applique set against a high gloss piano-like finish. The wet kitchen comes with the Atelier range. This superbly functional cabinetry is in matt white lacquer finish, with vertically or horizontally aligned aluminium handles.
Designing an environment for living for those accustomed to refinement is, we believe, rooted in the art of simplicity. The beauty of minimalism and its ability to speak volumes is what Minotti Cucine strives to perfect. As part of the Terra range, the dry kitchens in Casas become showpieces, especially when set with white Labradorite Semi Precious Stone finish. Again, designed by Claudio Silverstrin for Minotti Cucine takes pride of place.
Lema wardrobes are designed by Piero Lissoni, architect, interior designer and graphic designer. His work is acclaimed to be 'stunning, elegant and of the finest quality' marked by an essential simplicity of form adopted by many Italian designers. There is always an unending search for the ideal design by a designer able to create something extraordinary out of the everyday. Lema extends an opportunity to sample pure he ne sais quoi, an inexplicable attractiveness to impeccable design. For our clients, we offer wardrobes that stand as statements on their own.
In the pursuit of perfection, White House Residences raises the bar impossibly high. Not for nothing is each property matched with a precious stone. Stones that stand for rarity, desirability and that indescribable beauty that manifests itself in outstanding architecture, distinguished landscaping, built-in features, and fittings of exemplary designer finesse.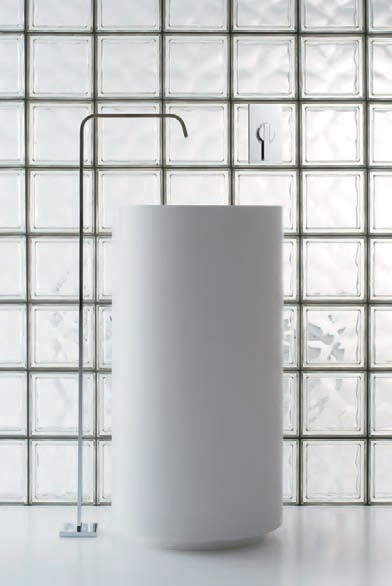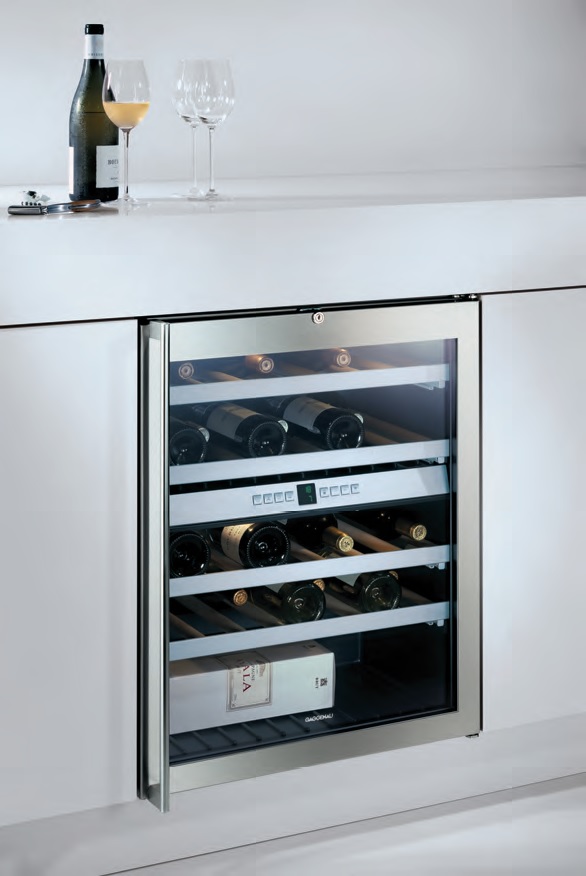 Adding to exclusiveness and prestige, White House Residences have secured the limited edition brands of Minotti Cucine, Gaggenau, Lema, Antonio Lupi, Gessi and Ad Notam – notable names known in the rarified world of ID specialists as the quintessential custom-built designer kitchen and wardrobe systems. These brands that cater to world famous celebrities, people who are stars in their own right, are now attainable at White House Residences.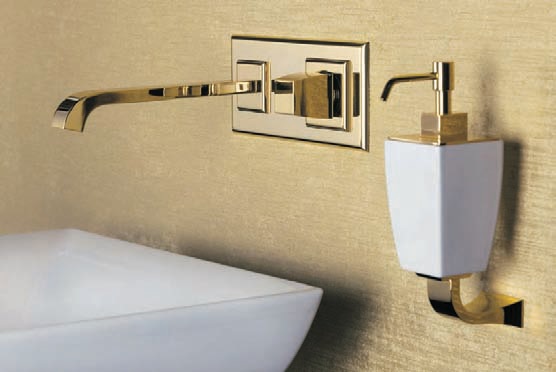 White House Residences Location Map
White House Residences Street View
White House Residences Resale/Rental Prices