About Alana
Alana, Where Garden Homes Become The Standard For Landed Living 
The word for 'precious, beautiful, serene and awakening', Alana is nothing short of what its name implies.
Where modern architectural elements mingle effortlessly with rich, unspoiled landscaped textures one would naturally find on a Pacific island of Hawaii, Alana presents you with a refreshing take on luxury landed living with three-storey dual frontage garden homes in the heart of Sunrise Terrace.
Where Location Is Everything
Nestled in the heart of Sunrise Terrace, Alana offers excellent connectivity and easy access to all parts of the island. A home where you can escape the city without ever leaving it behind, Alana connects you to reputable schools, major transport links and a wide array of lifestyle amenities.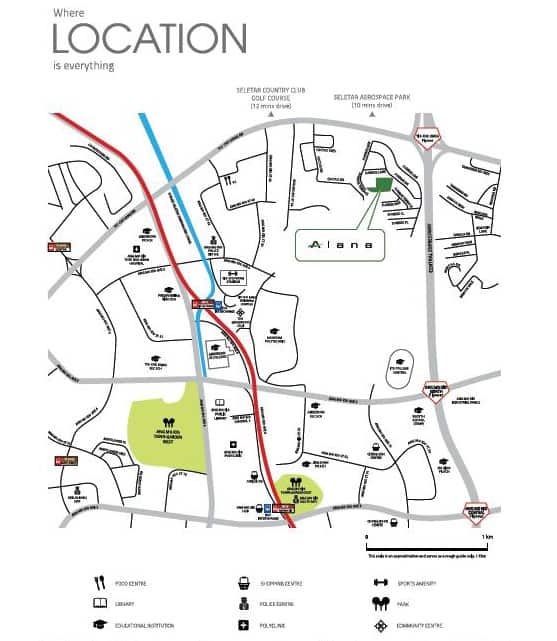 Designed around How You Live
A balanced, fluid layout reminiscent of a chain of Polynesian islands, Alana's four lifestyle clusters are unique – each offering its own distinctive charm and appeal, while accommodating a plethora of social, leisure and lifestyle activities. Everything you could desire is right here, awaiting your arrival everyday.
Kala. A Place for renewal
The Hawaiian word for 'sun', Kala is where you'll find Alana's 50-metre pool and garden pavilions. After a workout, cool off with the gentle breeze from swaying palm trees. Lounge by the poolside, take a dip, swim a lap or two amidst a postcard-perfect setting.
Ola. A space for wellness
The Hawaiian word for "healthy", Ola is the place to restore yourself. Against a lush backdrop framed by musa, ferns, bucida and other tropical plants, refresh your mind and body at the Niikau Spa Garden followed by an intimate gathering at the Spa Garden Pavilion.
Kai. A Retreat For The Senses
The Hawaiian word for "ocean", Kai naturally uplifts the senses. Enjoy the colours of native tropical flora such as plumeria and sea hibiscus amidst soothing water features, while enjoying a relaxing Sunday with your favourite book at your own retreat.
Nani. A Garden of Beauty.
The Hawaiian word for "beautiful", Nani is a reflection of its own name with its colourful and vibrant flora. Designed to accommodate your social and recreational activities, enjoy an evening stroll on the colourful walkway bedecked with plumeria and peacock flowers, or host a private dinner party for family and friends.
Four Living Spaces With Unlimited Lifestyle Possibilities
Scattered throughout Alana's thematic clusters are a range of four distinctive unit types catering to diverse lifestyle needs and desires. While each type is unique in its own way, all 78 homes share quintessential Alana features such as open-to-sky roof terraces and trellises, unique dual frontages for maximum views and private basement parking for 2 cars, as well as a distinctive screened deck and exterior for each cluster.
Double Your Viewing Pleasure
Designed to maximise views and allow for optimal sunlight to come in, every 3-storey unit features dual frontages affording you vistas of the tropical gardens on both sides or a garden view on one side while overlooking the glistening reflection of the pool on the other.
Where your front door becomes the gateway, to Luxury Befitting Your Lifestyle
Alana's spacious interior breathes design. Every touch point thoughtful and inspiring, fitted with fixtures and finishes that reflect the luxury and relaxed lifestyle of garden living, while embracing you with a genuine sense of place.
Alana Location Map
Alana Street View
Alana Resale/Rental Prices