About Hill House
A Sanctuary In The City
Perched exclusively on 11 Institution Hill, just above River Valley Road, Hill House is a limited collection of seventy-two 999-year leasehold homes in Prime District 9. Looking out, glitzy Orchard Road beckons. Looking in, a garden oasis awaits. Hill House brings together the best of both worlds, the allure of the city and the sanctuary of home. Welcome home to Hill House.
The City At Your Doorstep
Step out of your home, and you are connected to downtown Singapore – from the CBD and Marina Bay to Clarke Quay and Orchard Road. Work, play, and other exciting possibilities are just a stroll or a short drive away.
Live, Dine, Entertain & More
Hill House promises a respite away from the hustle and bustle of the city yet is exceptionally well-connected to the best of District 9. From shopping and food to arts and nature, world-class offerings are within minutes' reach. And if you wish to go a little further, Fort Canning MRT is just 9 minutes on foot. There, the Downtown Line whisks you to Marina Bay in a heartbeat.
House x Bios
Hill House x Serial Co
In line with Hill House's theme of nature and wellness, we have collaborated with Serial Co's NFT project, BIOS: Living NFTs.
BIOS: Living NFTs is a collectable NFT art project inspired by variegated plant collecting and the immortalisation of virtual plants on the blockchain. Living, not alive, these plants are fully digital inhabitants of the virtual world. The work is created as a randomly generated NFT that takes the form of variegated plants produced from a combination of 3D modelling, machine learning algorithms and procedural programming to produce 1024 one-of-a-kind 3D plants that can be viewed, owned, traded and will grow from a seed to a mature plant on the blockchain.
The abundance and variety of nature at Hill House create a joyful, verdant oasis. Inspired by the many beautiful gardens worldwide, the landscape comprises seven unique gardens, starting from the arrival lobby and ending at the rooftop. Each of the seven gardens presents a different and immersive enjoyment of nature, from the refreshing modern rainforest to the sweetly perfumed floral garden.
Welcome Home
Arrive home to nature's living gallery. The drop-off frames a lush landscape, like a constantly growing and changing painting.
The Idyllic Life
Life is perfect when you are lounging by a 20-metre sky pool with your favourite book, overlooking the city skyline. Surrounded by lush tropical foliage, this is your paradise, where time slows down and cares melt away.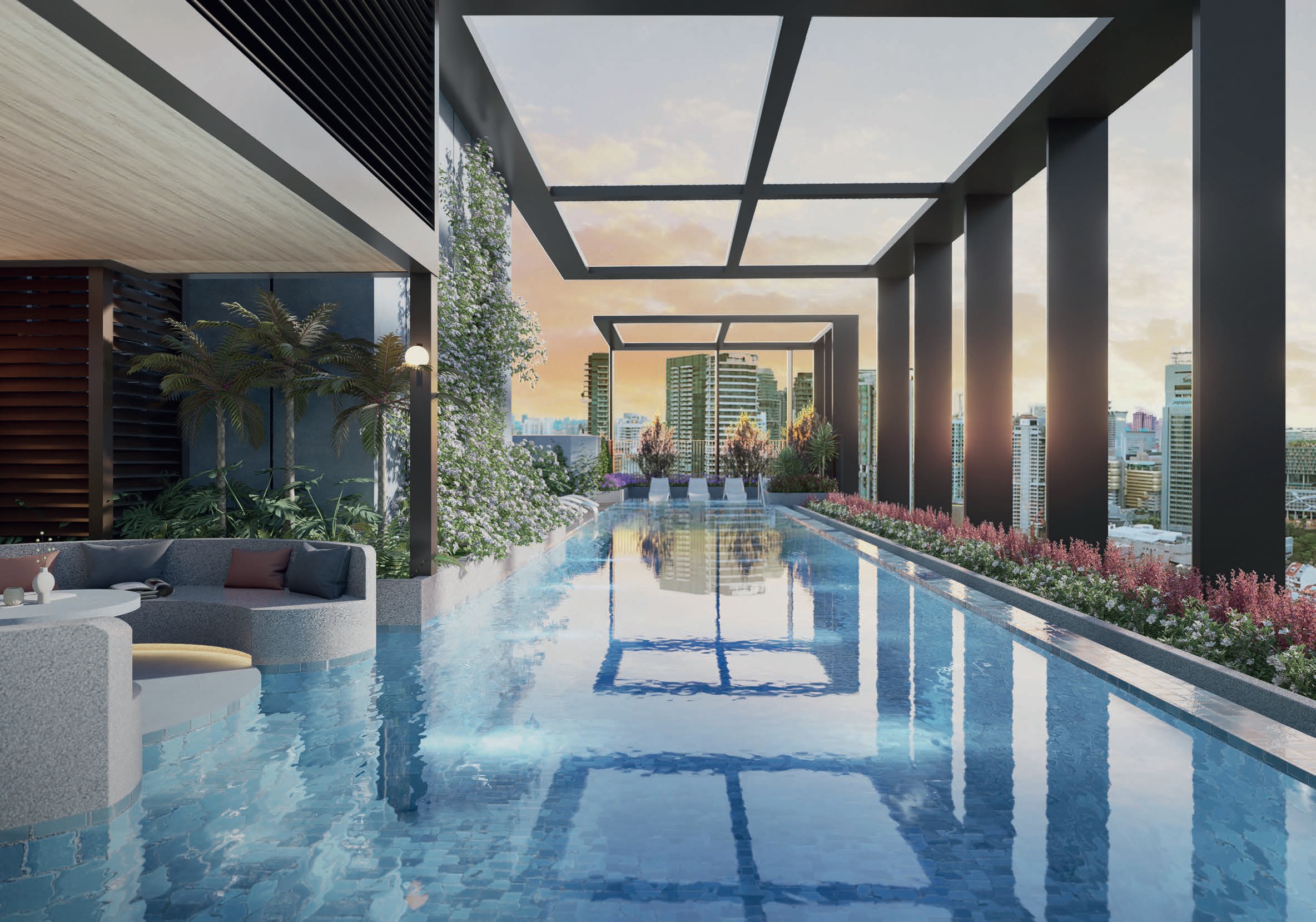 Holistic Wellness
The studio gym makes working out at home a breeze. With floor-to-ceiling windows that look out to the surroundings, this is where you recharge and get fit. Opt for a HIIT workout or yoga practice to bring wholeness back into your life.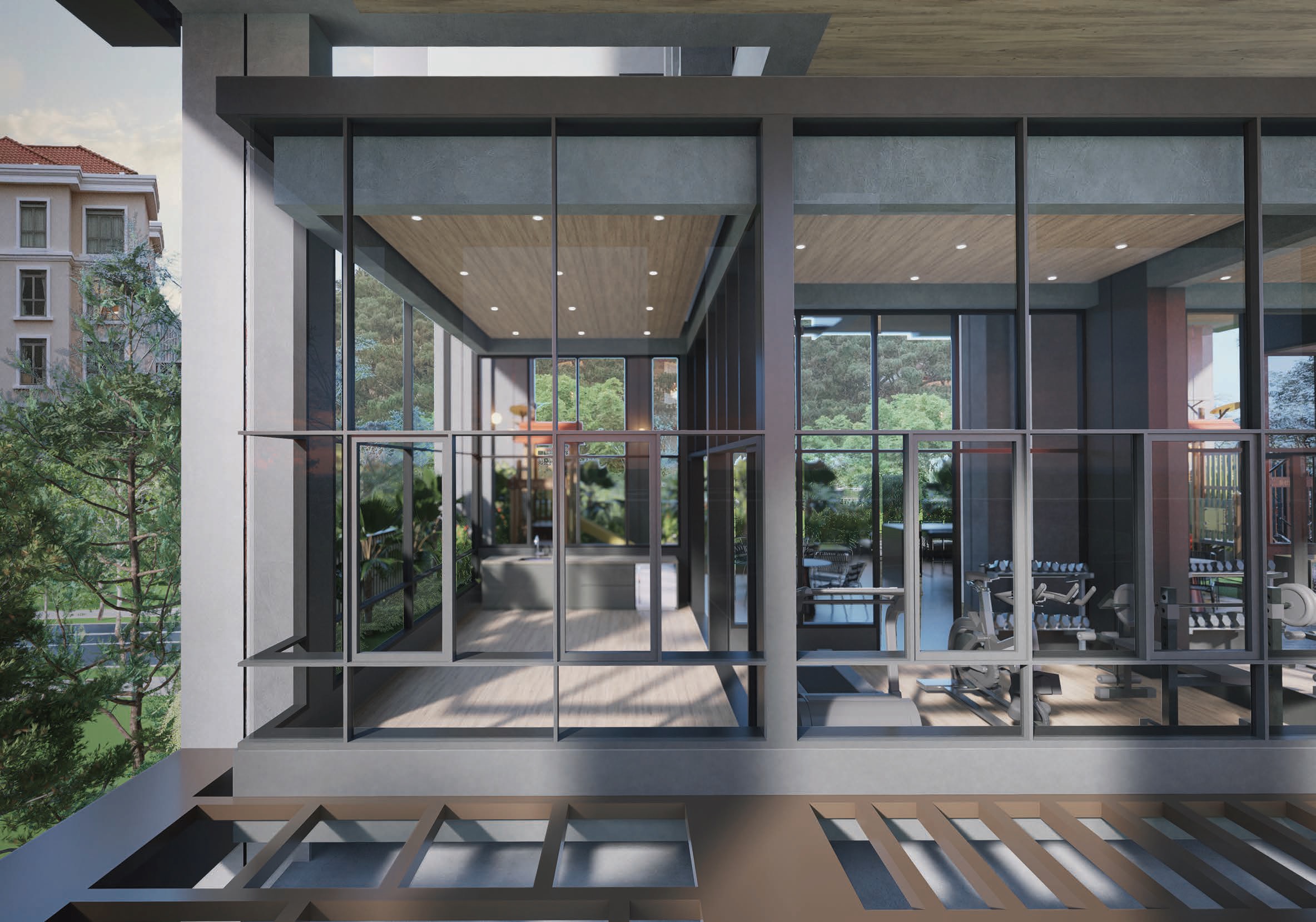 Teepee Garden Oasis
This atmospheric rooftop oasis recreates a resort lifestyle right in the city's heart. Perfectly Instagrammable, the teepees also offer you a tranquil place to contemplate or enjoy the company of your loved ones in a cosy and intimate setting.
Flexible Spaces For Play & Entertainment
Host a party in the function room or hang out with friends at the communal dining area while you watch your little ones entertain themselves in the playground.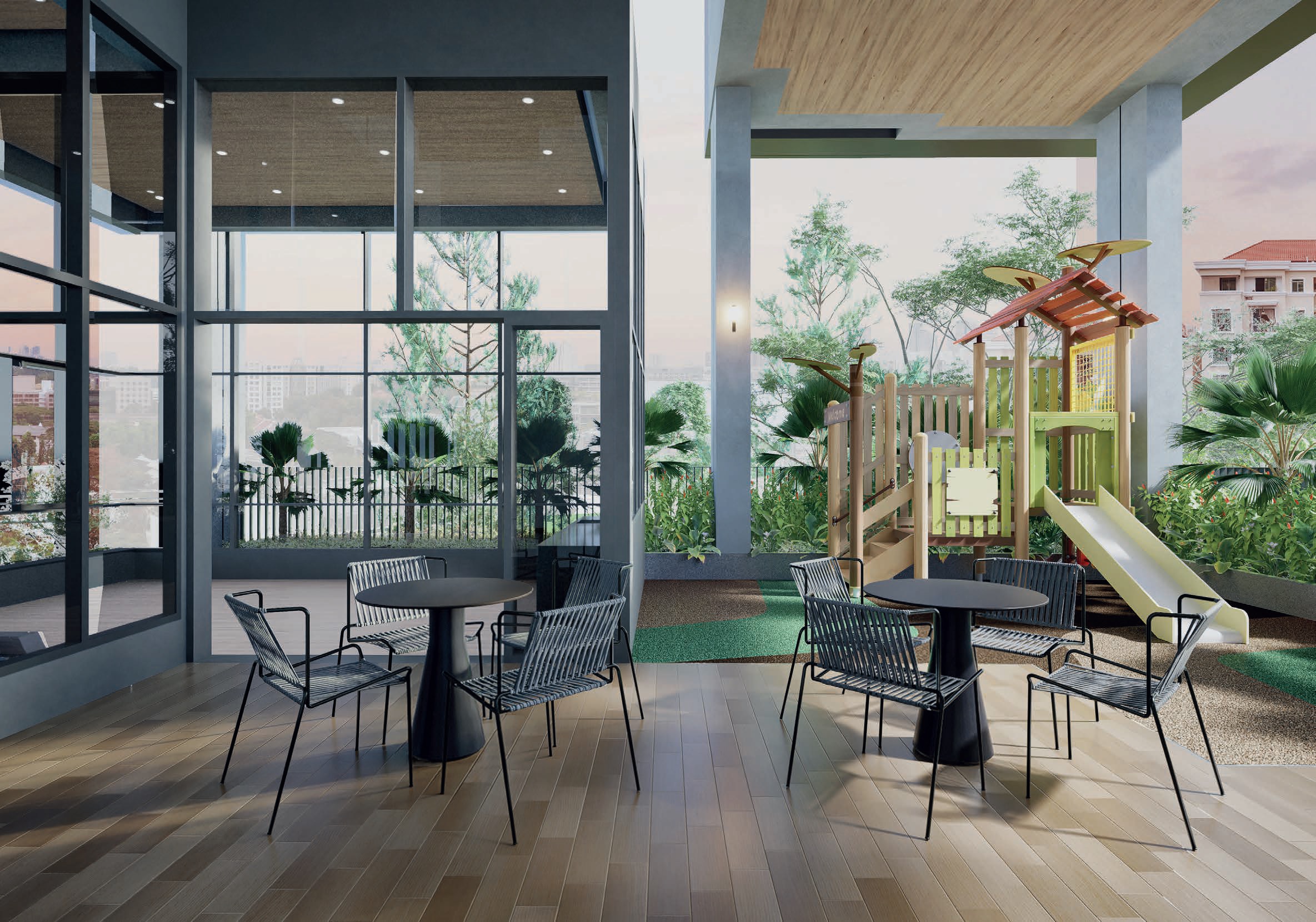 Perfect For Pre-Dinner Drinks
The Pool Island is the perfect spot for pre-or post-dinner drinks. Sit back, relax, and catch up with your friends and loved ones over wine.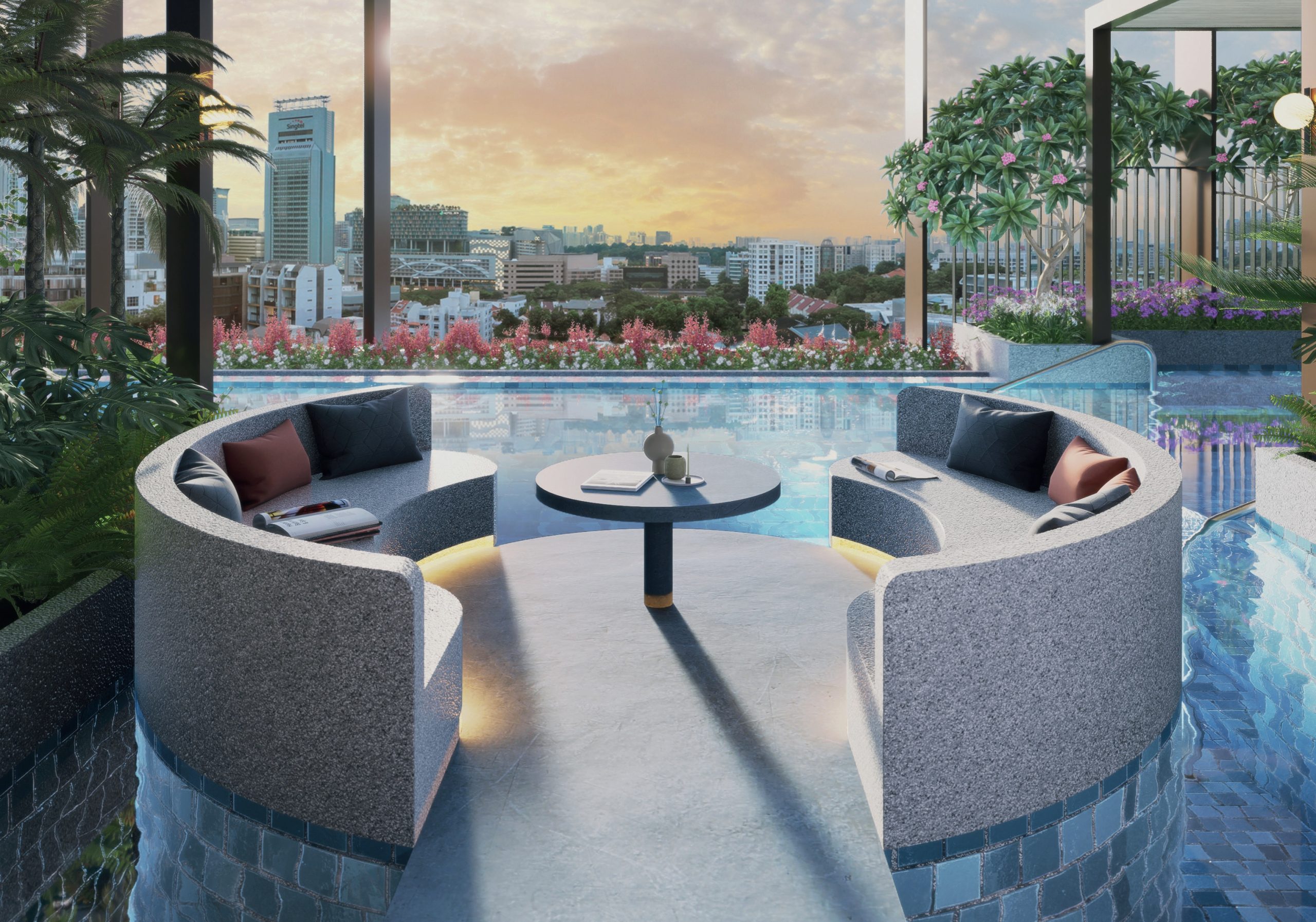 Work From Anywhere
Studies have shown that nature helps to improve concentration. Enjoy a change of scenery even as you work from home. Head to the Co-working Terrace, get some fresh air, put on your thinking cap, and you might land on your next big idea.
Swinging Sundays
The Hammock Garden is great for a lazy Sunday afternoon or any day. Unwind after a long day or recharge for the week ahead. Feel the weight lifted off your shoulders as the breeze caresses your skin.
Zen Garden
One of Hill House's seven gardens of wonder, the Japanese-inspired Zen Garden instantly brings peace and calm. The understated minimalist landscape invites you to contemplate nature and allow its meditative beauty to heal and restore.
Dine With A View
Revel in a one-of-a-kind dining experience at the Sky Garden. With Fort Canning Park as your backdrop and the herb garden and teppanyaki grill providing the setting for an enjoyable meal, this is life at the very top of the hill.
A Minimalist's Dream
An elevated interior palette of light and neutral tones forms a modern canvas for you to create your dream home. Built-in cabinets show off clean, minimalist lines, while sophisticated materials such as floor marble add to the overall aesthetics of the space. The home feels tranquil and refined, full of possibilities.
An Oasis Of Calm
The living room, with its adjoining balcony, becomes the heart of the home where you slow down and declutter your mind.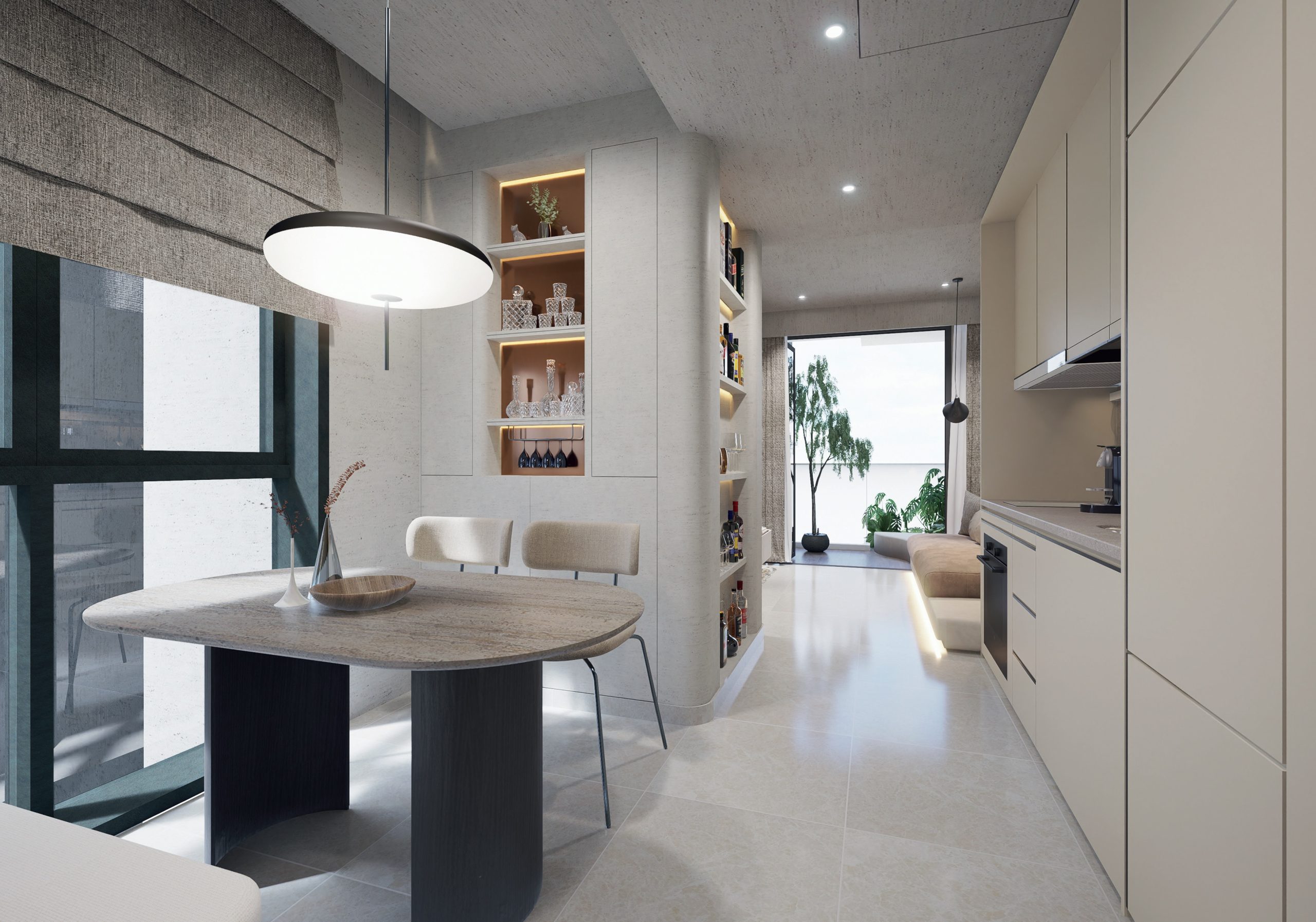 Innovative Design
The well-designed kitchen has ample storage and a cleverly concealed pull-out table that can serve as additional countertop space for food preparation.
A Space That Pampers
The bathroom is designed with a polished travertine built-in sink and accompanying shelves, for a luxurious, pampering experience, with storage behind the mirror for your beauty and grooming products.
Relax & Rejuvenate
The master bedroom is a hideaway for personal relaxation and a quiet interlude. Here, you can return to your element and indulge in the time and space to be your most natural self.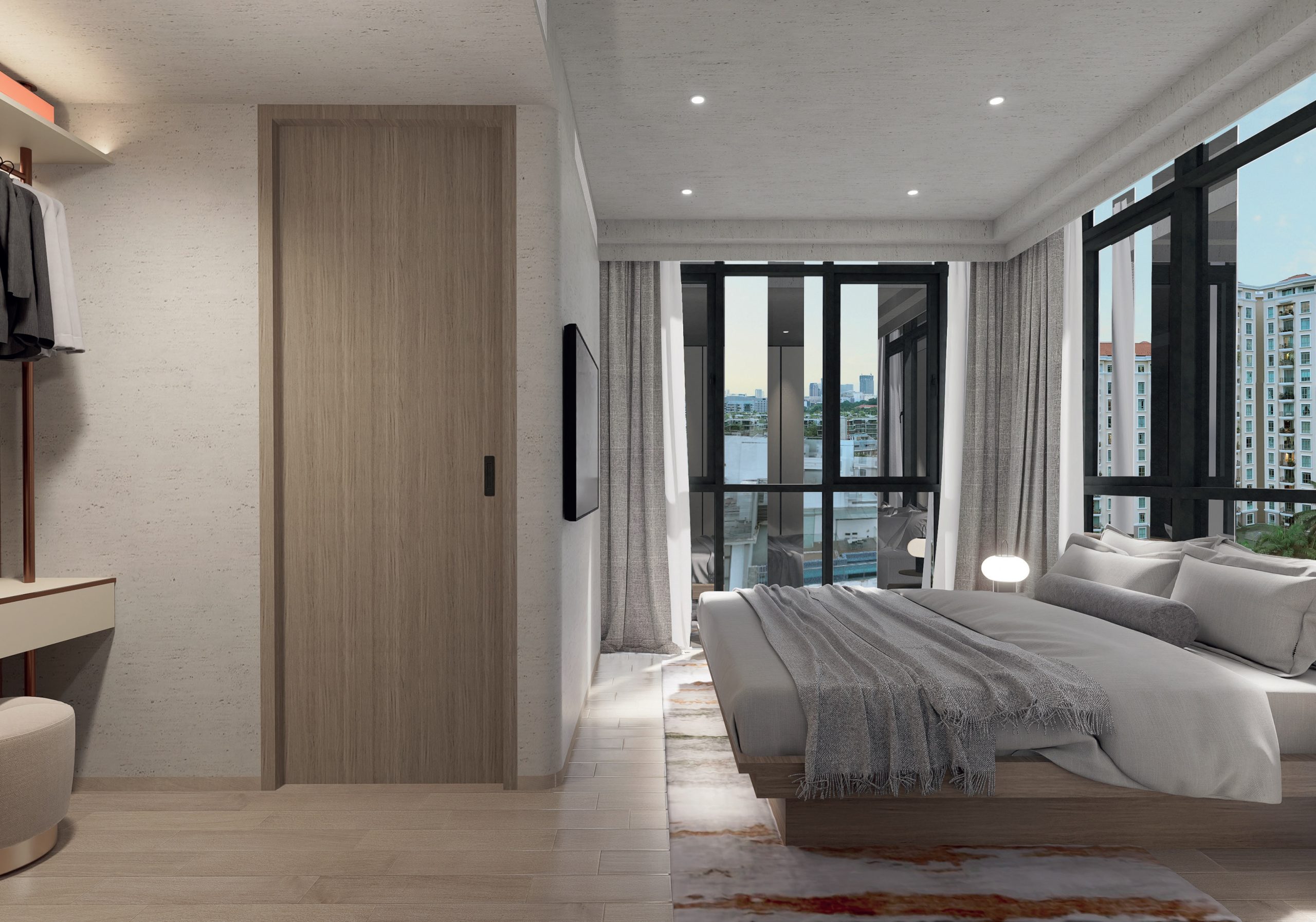 Flexible Dresser Desk
The dual-function dresser can be easily flipped to double up as a desk for days when you work from home.
Versatile Bedrooms
Generous enough to fit a queen-sized bed, the second bedroom can also be converted into a versatile study, hobby, or entertainment room.
Premium Fittings
Homes at Hill House come with premium fittings that deliver high-quality performance and exceptional design.
Smart Living
Hill House comes smarthome-enabled. Look forward to greater connectivity and convenience.
Hill House Location Map
Hill House Street View
Hill House Transacted Prices