About Lentor Modern
A Bridge Between Nature And Modern Conveniences At Lentor Modern
A Celebrated Portfolio Of Distinctive Transformations
GuocoLand has a stellar track record in developing large-scale, integrated mixed-use developments and high-end residential developments. The Group is heavily invested in ambitious undertakings that have rejuvenated districts, shaped communities and transformed cityscapes. A philosophy that has been accredited with numerous awards both locally and internationally.
Guoco Tower
The Group's first integrated mixed-use project in Singapore, Guoco Tower holds the distinction as the tallest building in the city state. Located above Tanjong Pagar MRT station, the development is a prominent feature of the cityscape with a Grade A office block, 6 levels of premium retail and F&B space, 181 prestigious residential homes and a luxury hotel.
Wallich Residence
Crowning the iconic landmark and ascending 290 metres above sea level is the residential component – Wallich Residence. Comprising 181 luxurious homes in the heart of the Central Business District, distinguished homeowners are treated to the ideal blend of exclusivity and convenience.
Guoco Midtown
A game-changer and final piece of the jigsaw in the transformation of the Ophir-Rochor Corridor, Guoco Midtown seamlessly connects the 3 office micromarkets of City Hall, Marina Centre and Bugis. Comprising of Grade A offices, 2 exclusive residences, public and retail spaces, and the conserved former Beach Road Police Station, the integrated mixed-use development is an apposite response to new urban lifestyles that require effortless transitions between living, working and entertaining.
Midtown Modern
As one of the residential components, Midtown Modern houses 558 luxurious garden homes nestled in the serenity of 10 thematic gardens and a 1-hectare landscape within the integrated development of Guoco Midtown. Midtown Modern has two 30-storey towers, is well-served by a retail podium, and is directly linked to Bugis MRT interchange station which runs along both the East-West Line (EWL) and Downtown Line (DTL).
Midtown Bay
Exclusive, yet connected. The other residential component of Guoco Midtown is Midtown Bay – A discerning collection of 219 elegant units perched above the buzz of city life.
The Art Of Modernity
How do you balance the demands of a cosmopolitan w world while respecting nature enough for it to flourish? Such is the conundrum facing the lush Lentor Estate – a tranquil neighbourhood home to landed dwellings. GuocoLand brings its signature expertise in transit-oriented mixed-use developments from central Singapore to the Lentor area, spearheading the transformation of the neighbourhood while paving the way for accessibility to quintessential lifestyle conveniences.
Directly connected to Lentor MRT station which links up with key landmarks including Orchard Road, Marina Bay, Central Business District, and East Coast, the integrated mixed-use development will feature three 25-storey towers housing 605 residential units. Complemented by a splendid collection of stream-inspired facilities that pays homage to the Lentor Forest and its streams, Lentor Modern will also house a much-welcomed range of F&B and retail options, including a supermarket and a childcare centre. Flora thrives in the nearby nature parks such as Thomson Nature Park, Lower Seletar Reservoir Park and Lower Peirce Reservoir Park. Further supplementing the verdancy will be the future Hillock Park and Linear Park, both just a stone's throw from the development. Some may say nothing can be perfect. Lentor Modern on the other hand, strikes quite the perfect balance between Mother Nature, the built environment and its community.
"Lentor Modern will lead the new wave of transformation at Lentor Estate, adding unprecedented vibrancy and modern conveniences to a lush residential enclave embraced by nature."
Cheng Hsing Yao Chief Executive Officer, GuocoLand
Integrated Convenience Transforming Lentor
Amidst the tranquility of a landed estate, discover modern conveniences of over 96,000 sq ft of commercial, retail and F&B options including a 12,000 sq ft supermarket and a 10,000 sq ft childcare centre right at home.
Seize The Day In Less Than 1 Minute
An MRT line at your doorstep that links up to all major rail networks means you enjoy unparalleled connectivity to different agendas. Now, will it be business or pleasure?
Necessities In Seconds
A lift ride opens doors to everything you could possibly need without venturing far from the comforts of home, thanks to the availability of commercial, retail and F&B offerings that include a supermarket and childcare centre right downstairs.
Access A World Of Modern Conveniences With Ease
Lentor Modern keeps you in touch with all things that matter. Necessities, nature, and even your next adventure.
Live. Shop. Play On Repeat
Life should be all about the joyous moments and precious memories. As an integrated mixed-use development that is poised to transform the neighbourhood, exciting times are ahead for all – you, your community, and the ones you cherish.
Make light work of grocery runs. Grab a coffee with friends whenever you fancy it. Embrace a lifestyle that is an endless cycle of delights and convenience.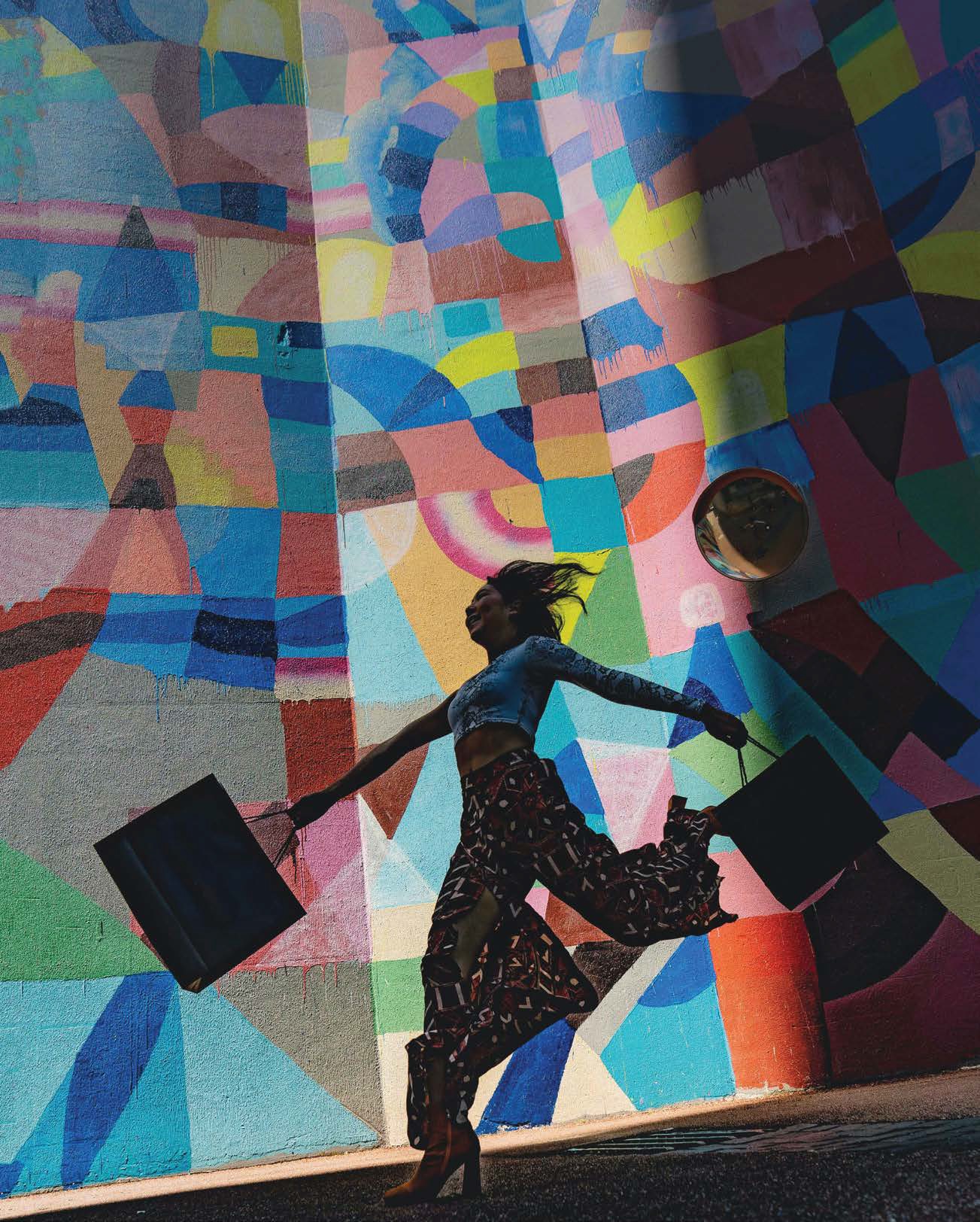 Shop, Dine, Learn & Play Without Leaving Home
Everything you need, at your fingertips. Lentor Modern has plenty to offer to meet the needs and wants of every urbanite and modern family. From retail and beauty services, to F&B establishments and enrichment centres.
Lifestyle Playground At Your Doorstep
Touchstones Of A Life Well-Lived
Nestled in a serene neighbourhood of landed estates, Lentor Modern is pleasantly well-connected thanks to its seamless access to Lentor MRT station which connects to all 6 MRT lines across the island. Drivers will also find themselves cruising towards destinations as major expressways including the Central Expressway, Seletar Expressway, and upcoming North-South Corridor, are all within proximity.
Surrounding the development is a plethora of nature parks full of adventure and discovery, such as the 50-hectare Thomson Nature Park, the peaceful waters of Lower Seletar Reservoir, and Singapore's second oldest reservoir, Lower Peirce Reservoir.
A commercial podium with over 96,000 sq ft of commercial spaces right at the foot of the property brings F&B, retail and lifestyle options within easy reach for both homeowners and the community.
Meanwhile, popular shopping and dining venues like AMK Hub and the eateries at Springleaf are just minutes away via train or car commutes. Parents can rest easy knowing that educational institutions catering to the different schooling levels are easily accessible – from the development's very own childcare centre to Anderson Primary School, Anderson Junior College and Nanyang Polytechnic that are all situated just short drives away.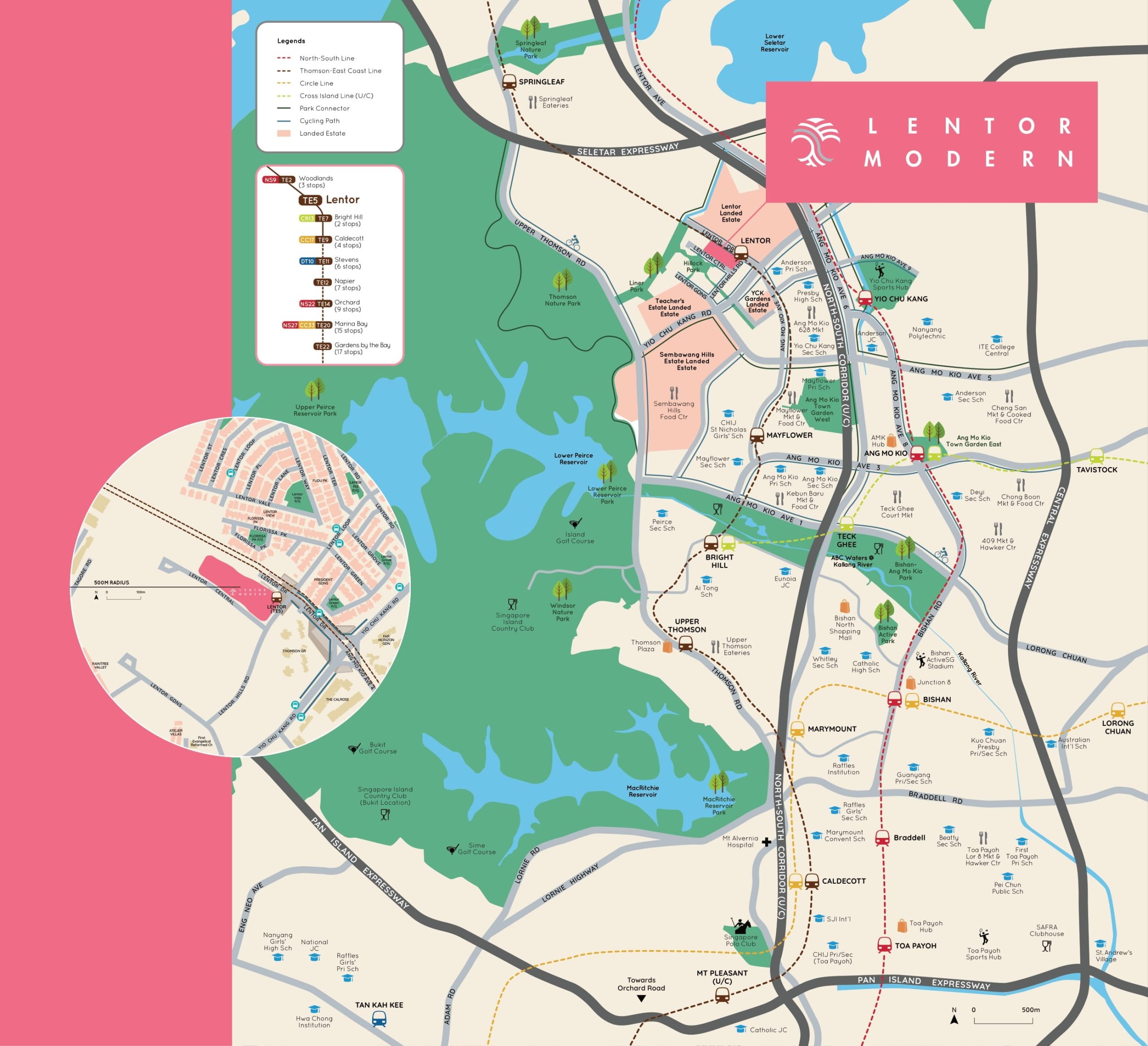 Retail/Dining
Lentor Modern, d directly connected, AMK Hub, 5-min drive, Springleaf Eateries, 7-min drive (1 MRT stop), Upper Thomson Eateries, 9-min drive (3 MRT stops), Thomson Plaza, 10-min drive (3 MRT stops), Junction 8, 11-min drive, Northpoint City, 14-min drive, Orchard Road, 19-min drive (9 MRT stops), Marina Bay Sands, 25-min drive (17 MRT stops)
Nature/Leisure
Thomson Nature Park, 4-min drive, Bishan-Ang Mo Kio Park, 5-min drive, Lower Seletar Reservoir Park, 8-min drive, Lower Peirce Reservoir Park, 8-min drive, Windsor Nature Park, 9-min drive, Upper Peirce Reservoir Park, 13-min drive, Mandai Wildlife Reserve, 18-min drive, Singapore Botanic Gardens, 22-min drive (7 MRT stops), Gardens By The Bay, 27-min drive (17 MRT stops)
Education
Lentor Modern Childcare, directly connected, Anderson Primary School, 15-min walk, Mayflower Primary School, 4-min drive, Presbyterian High School, 4-min drive, CHIJ St Nicholas Girls' School, 5-min drive, Anderson Secondary School, 6-min drive, Anderson Junior College, 5-min drive, Nanyang Polytechnic, 6-min drive, ITE College Central, 7-min drive
Expressways
North-South Corridor (u/c), 2-min drive, Central Expressway, 7-min drive, Seletar Expressway, 7-min drive
Business
Bishan Sub-Regional Centre, 8-min drive, Seletar Aerospace Park, 14-min drive, Woodlands Regional Centre, 18-min drive (3 MRT stops), Central Business District, 24-min drive (15 MRT stops)
Homage To Lentor
Lentor Modern is more than just a home for the discerning. It is a homage to the original Lentor Forest and its meandering streams. Memories of which are preserved and embodied in the development's stream-inspired landscaping and facilities.
A Winding Stream Party
Inspired by an ancient tradition where people converge along a stream to interact, make merry, and compose poems, Lentor Modern replicates the fostering of a community through an unperturbed flow of stream-inspired facilities and salubrious experiences. This is where a sense of belonging is forged, the brilliance of the human mind is celebrated, and relationships between man and the environment can flourish.
Endless Activities Of Live-Work-Play Along The Stream
Take the things you love and the people you cherish into the warm embrace of a green oasis, and may the heartfelt memories flow unhindered like meandering streams. The Grand Clubhouse features 2 elegant Dining Lounges ideal for celebratory occasions or hosting soirees. Equally delightful dressed-down days of fun can also be spent in the Games Room and Dance Studio
Grand Clubhouse
The stage is set as nature plays witness to some of your most memorable moments.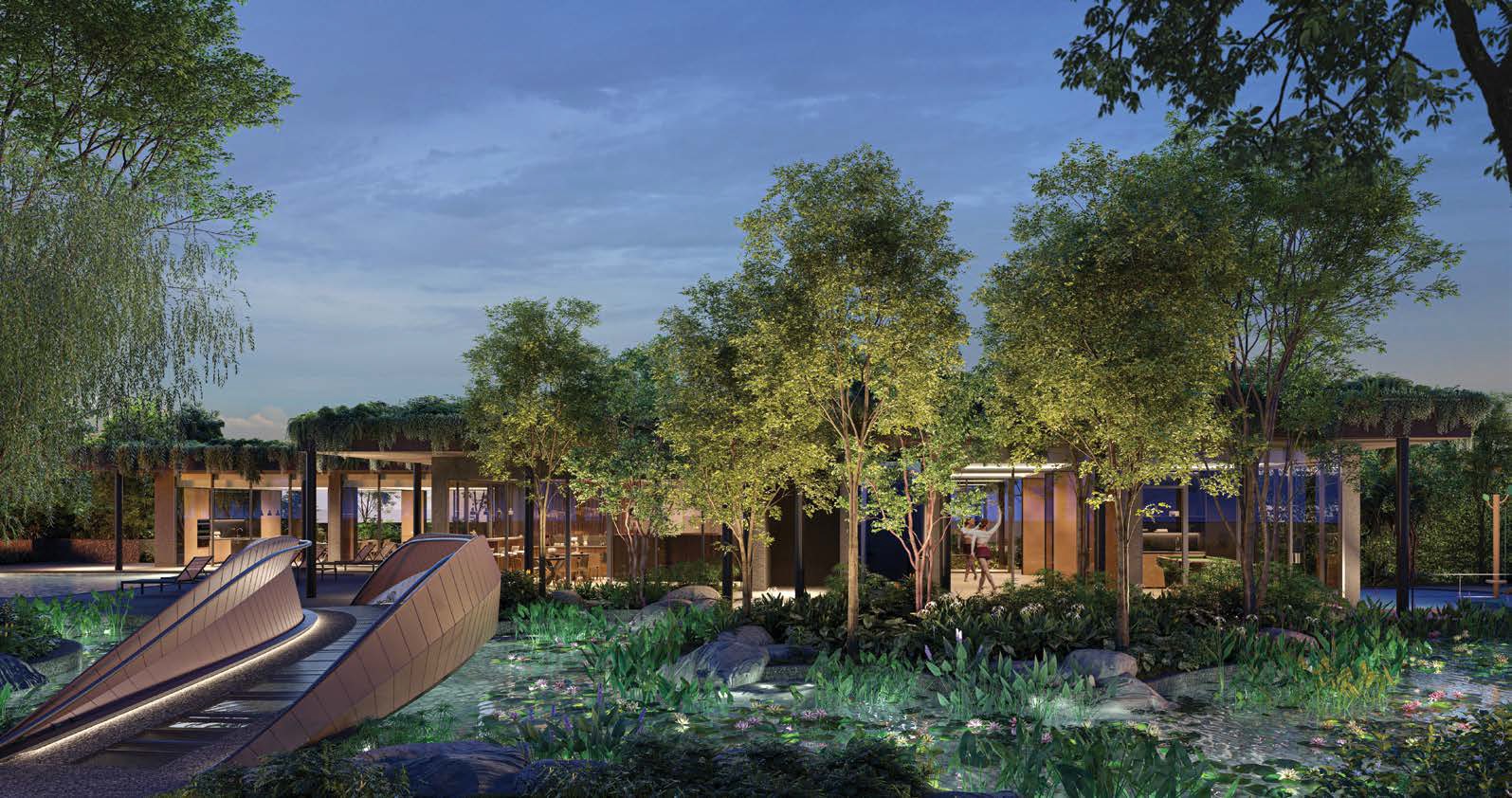 Revel And Relax, In The Same Breath
An air of freshness and sophistication in every breath. In the daily pursuit for perfection, the body and soul occasionally crave for rejuvenation.
Which is why Lentor Modern turns towards the best that nature has to offer, replicated in a thoughtfully curated selection of facilities intended to refresh and recharge. Step into the healing comforts of the rejuvenating Jacuzzi and feel a sense of liberation taking over.
Harvest Pavilion
The Allotment Garden allows you to cultivate your own produce for a unique farm-to-table experience at the Harvest Pavilion.
Enveloped by serenity, creativity and teamwork will feel nothing short of natural. Regardless if you are leading a team, flying solo, or playing host to guests and associates, the Business Lounge is an ideal venue or a sales pitch or to showcase your next big idea.
Business Lounge
Ace your work in a conducive environment that inspires and raises productivity.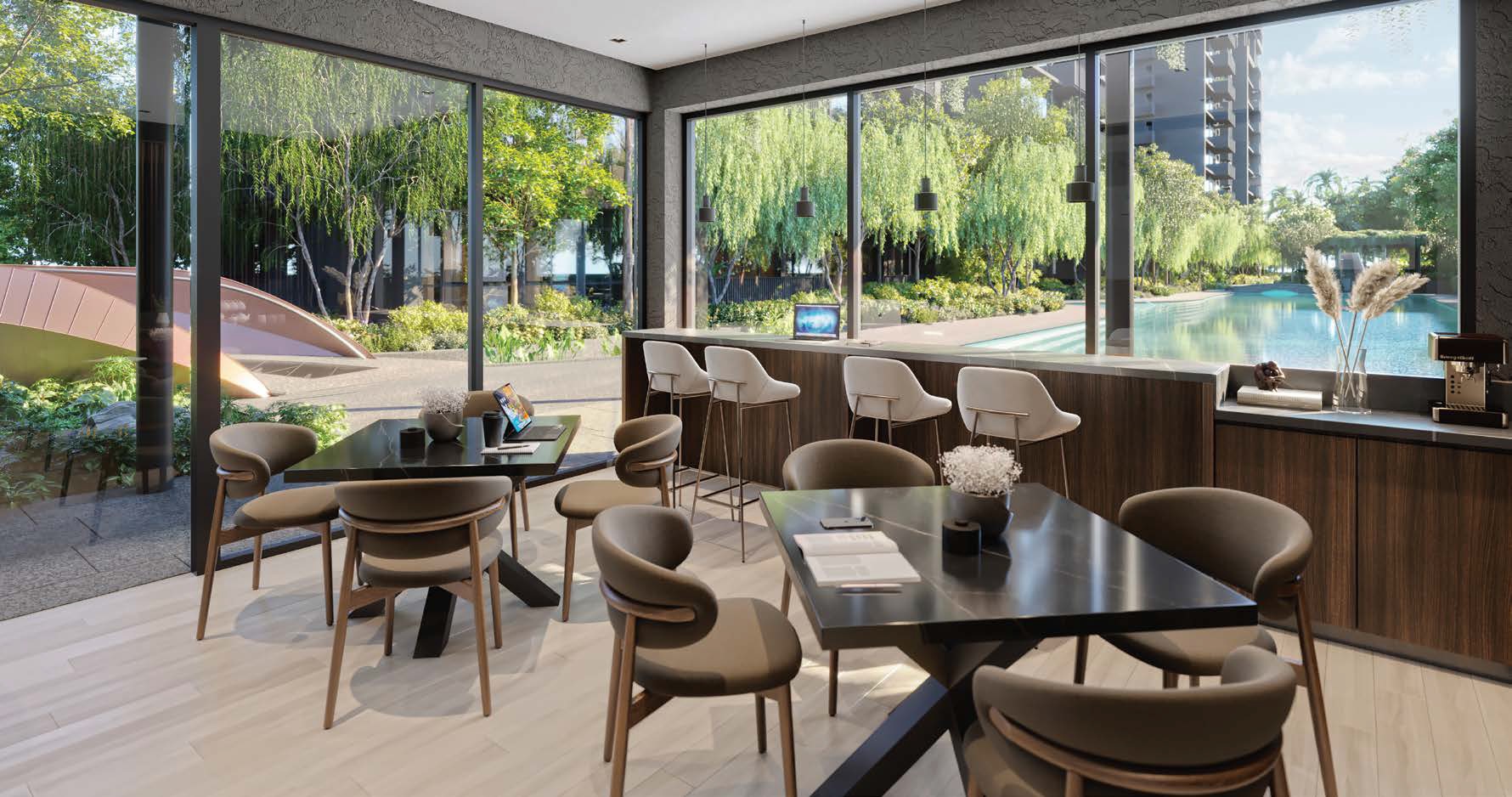 The Spectacular
Display Others Can Only Imagine Tranquility ensues all around you. And as far as the sightlines can see, a scenery to savour for all its beauty. Take in the fresh air and be treated to picturesque views of the lush surroundings and the low-rise landed estates.
A Lavish Interior
As Vast As Its View While the view may take breaths away, home warms the heart in every way. Every unit at Lentor Modern is exceptionally well-designed with spacious interiors to allow you to live large, all while integrating the small details that make a big difference.
Every Home, A Blank Canvas
Let Your Personality Shine Through. Allow Your Ambitions To Dictate & Turn Your Dreams Into Reality.
A home should represent its most i important element – you. Whether it is that walk-in closet you have always dreamed about, a home office that inspires, the collectors den that you have been planning, or even additional space for a new member of the family. Lentor Modern's Flex Room lets you define luxury living the way you want it.
Function Comes In All Flavours
Setting the stage for your culinary prowess and creations is a modern, well-equipped kitchen fitted with appliances from one of the world's finest brands – SMEG.
A Stylish Symphony, Wherever You Look
Topping off the premium living experience are luxurious sanitary wares from Hansgrohe and Roca. And when even the finer details exude sophistication, you know that life from here on is going to be anything but ordinary.
Lentor Modern Location Map
Lentor Modern Street View
Lentor Modern Transacted Prices