About Skies Miltonia
Ingeniously created. Intentionally lavished.
Standing tall amongst the tranquil haven of tropical greeneries and glistening waters, Skies is the symbol of unsurpassed opulent. Experience a unique home that offers a healthier lifestyle in exquisite balance for the astute individual to indulge and lavish in.
Come home to your private sunshine
An arresting visage that shines from inside out, this landmark of luxury illuminates every life within. Welcome to a new abode that nourishes your mind and soul in every single way. In every gratifying moment.
Towering above the picture-perfect precinct as a landmark of the North, Skies elegantly combined 8 blocks of 13-storey condominiums, a row of sophisticated townhouses and 2 retail units in one prominent development. With an excellent mix of 1 to 4 bedroom apartments and penthouses in this 420-unit development, Skies is thoughtfully designed to fulfill every need.
Witness the exclusive views of expansive golf course greenery, glittering reservoir and bright blue sky as the unique glass lift escalates you to greater heights.
Lifestyle
From a refreshing jog by the reservoir to a friendly game at either Orchard Country Club or Seletar Country Club, at Skies, feel free to immerse in the joy of nature. Alternatively, catch the latest blockbuster at the cinema, sing your heart out at the karaoke for some light-hearted entertainment, or enrich your mind at the Yishun Public Library.
Accessibility
8 Stops to Orchard Road via nearby Khatib MRT station
Upcoming North-South Expressway (NSE) will allow residents travelling to the city to save up to 30% of their travel time during peak hours
Driving from Yishun to the city will take just 20 minutes with NSE
Free shuttle bus service to nearest Yishun and Khatib MRT station will be provided
Education
A wide selection of acclaimed schools nearby. Including Chong Fu Primary School, Chung Cheng High School, Northland Primary School and Yishun Town Secondary School
Tuition centers and enrichment schools aplenty
Convenience
Northpoint Shopping Centre just minutes away
An arrary of dining choices at Chong Pang Market and Food Centre
Great Investment
Being drawn close to countless amenities and conveniences. Skies is the ultimate investment for anyone who seeks good returns. Apart from its dynamic architectural concept and the luxurious lifestyle it has to offer, the development is also situated near the blooming ground-Seletar Aerospace Park (SAP), Home to world-class establishments like Rolls Royce, Bell Helicopter, Cessna, Bombardier, and more, the 320ha SAP is expected to reach its annual value add target of $3.3billion by 2018.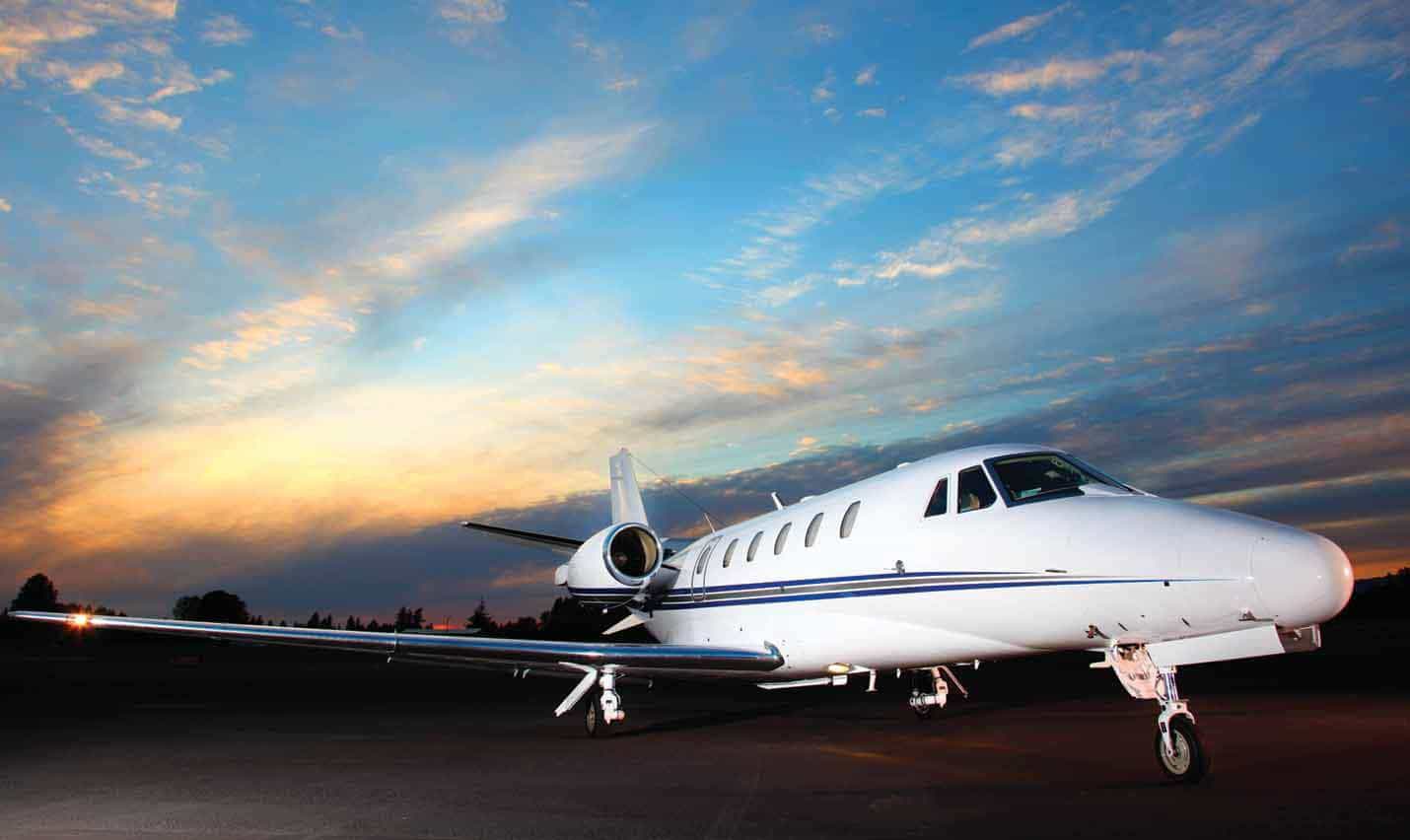 With full-fledge condominium facilities, Skies is the limit. Dive into the majestic 50m Lap Pool, up your fitness level at the Jogging Track, or wash your worries away in the variety of pools designed for all ages. Relax in the Jacuzzi or throw a party at the Cloudy Bay pavilion, infused with the honeyed aroma of the Frangipani Court.
Organise a grand soiree at Club Orion, an iconic clubhouse with unobstructed view of the waterscape. Gather your family and friends for some merrymaking at any of the 4 stellar BBQ Pits surrounding the development. Feel your skin glow at the Sun Deck or stroll along the Meditation Garden for some peaceful reflection.
Stand tall above all
Let the infinite skyline motivate your work-out. Take the eye-opening glass lift to the elevated Sky Gym and invigorate your body in the company of mesmerising horizon view. At Skies, every moment is designed to shine.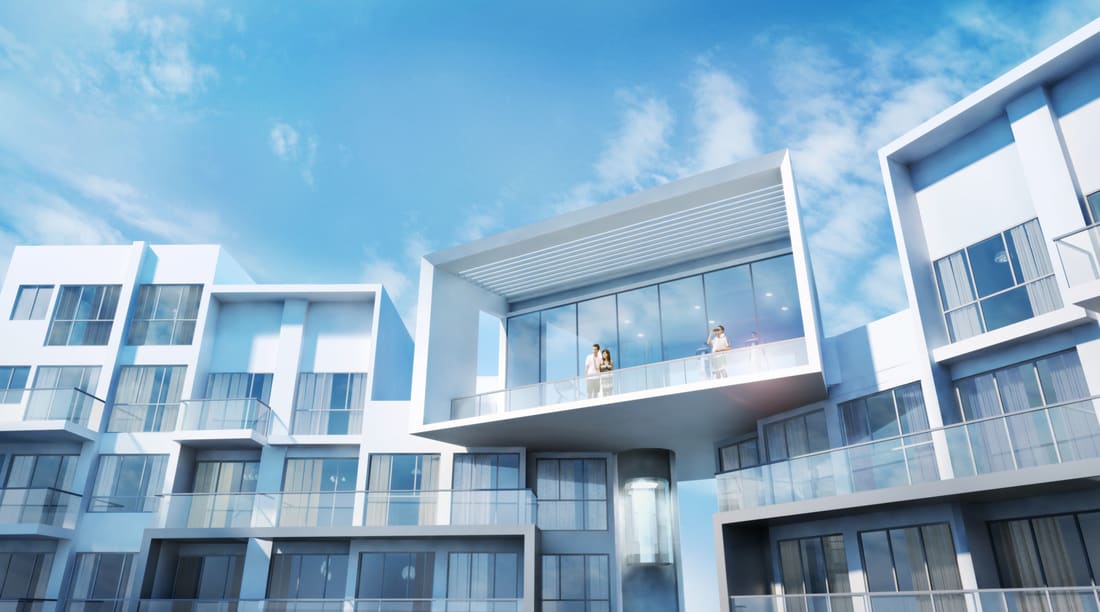 Luxurious Townhouses-Foreigners Eligible
Return home to the beauty of a verdant surround and repose beneath the moonlit sky with your loved ones. Immaculately crafted for those who love to be one with nature, each luxurious townhouse invites the glorius sights and sounds of nature into your home through the impeccably designed floor to ceiling glass windows.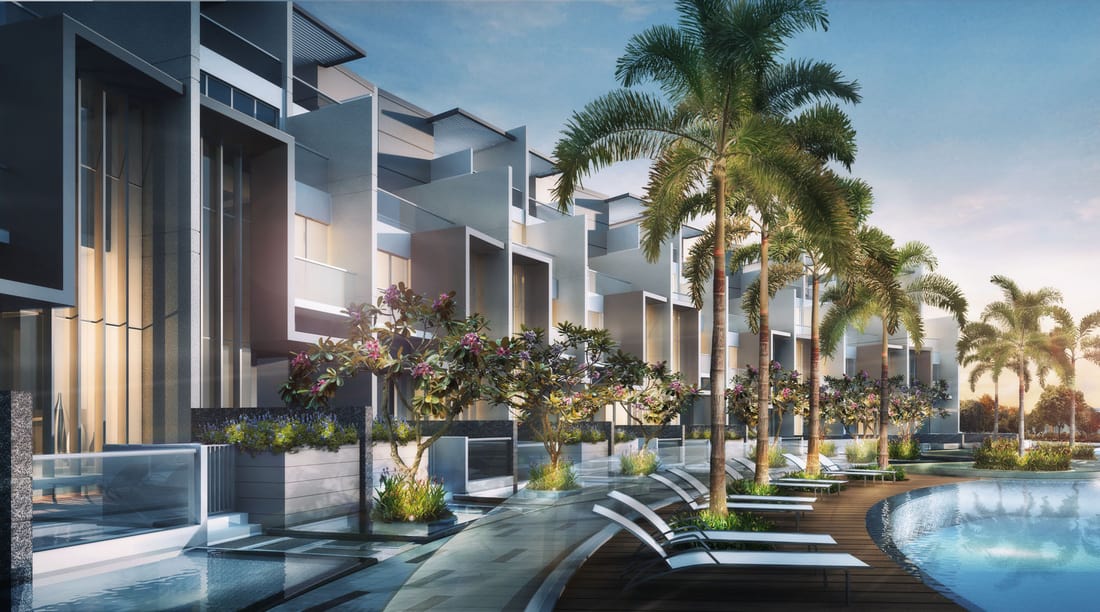 Townhouse
Let your creative mind roam in the large double-volume living space and create a home like no other. Build a carnival for the children on the first storey while fashioning your private haven on the second, connected via your private lift. Enjoy the privilege of owning 2 private parking lots that sets you apart from the masses.
Penthouse
Each prestigious penthouse is more than just a gallery of high end luxury, but a statement of your success in life. Luxuriate in the spacious rooms amidst a distinctive backdrop of sparkling water and stunning greenery.
Condominium
In your dream abode, everyday is an inspiration for the next; every instant is one to look forward to. Experience the simple joys of warmth and comfort. Recharge and rejuvenate for the journey ahead where you reach for the skies.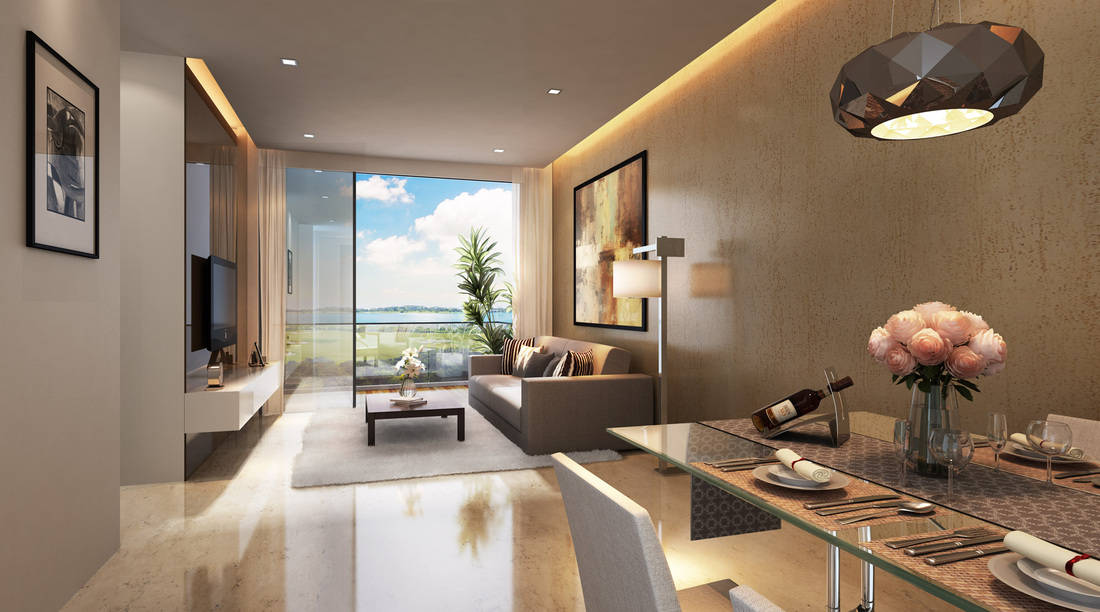 Skies Miltonia Location Map
Skies Miltonia Street View
Skies Miltonia Resale/Rental Prices