About The Giverny Residences
The Giverny Residences
6 Palatial Residences. One Coveted Address.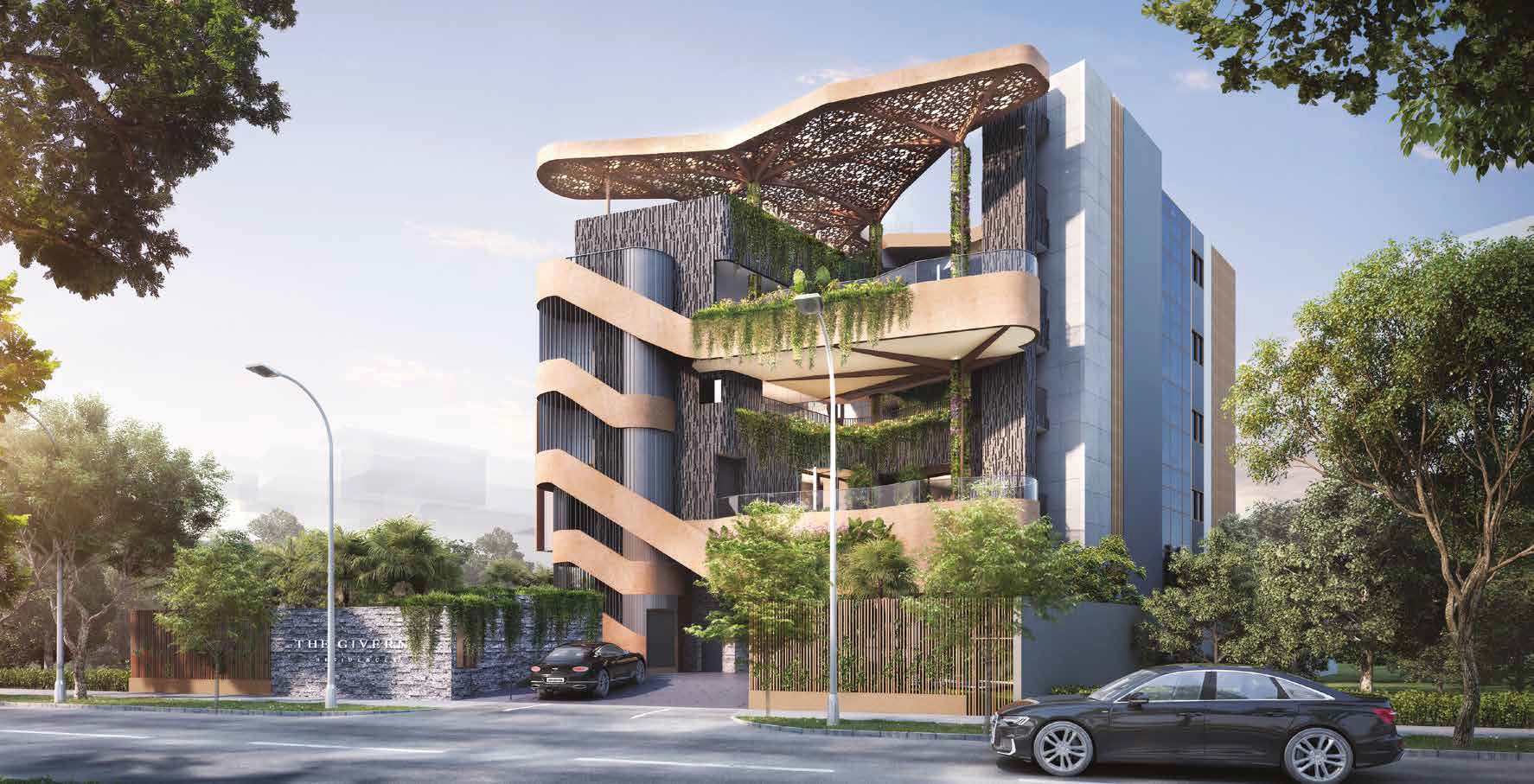 An Extraordinary Bungalow Living Concept
Experience a bespoke collection of finest homes offering the ultimate in luxurious bungalow living concept. Each unit is put on an individual level that opens to ostentatious communal spaces and facilities at the doorstep. Entertain or be entertained, all at your own level. Here at The Giverny Residences.
Bespoke Sanctuary. Curated at your level for personal gratification
An exclusive home experience for elites to enjoy a fresh take on luxury. A garden relaxing pool, outdoor dining area, private function area and seasonal garden sanctuaries all await to bring you joy every awakening day. Find true freedom of space that you can never imagine. Here at The Giverny Residences.
Awarded the Green Mark Platinum by BCA, these exclusive homes reflect immaculate prestige and eco-sensibilities to match every status at a new level way beyond just expectations.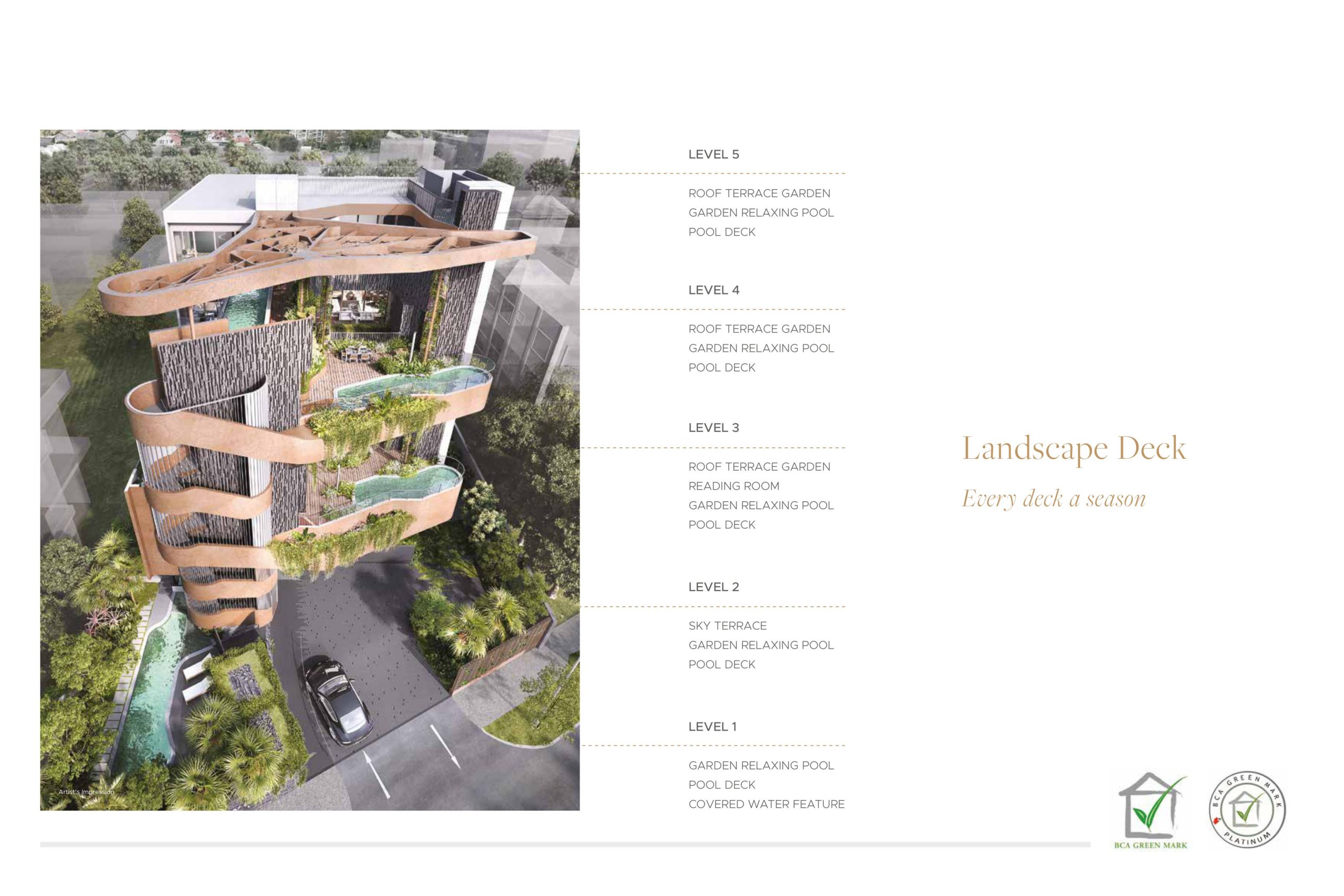 A Whole New Level of Privacy At Your Doorstep
The true essence of a bungalow concept of living is celebrated with private seasonal garden sanctuaries that embrace the city's luxuriant garden aesthetic. Open-air communal spaces bring on a healthy lifestyle while private function area entices joy and laughter.
Private Lift For Total Privacy
6 coveted residences speak to connoisseurs of the highest-quality living. Private lift offers absolute privacy and convenience. Stylish-designed interiors impart drama and glamour with timeless sophistication. Indoor and outdoor living spaces blur the lines between the two entities. A home that brings you a whole level of luxury from the inside out.
3 Units Of 3-Bedroom And 3 Units Of 4-Bedroom + Study
With so many privileges and luxuries going on in The Giverny Residences' offerings, the bedrooms are calm and tranquil spaces where you can retreat and relax after a long day. Strong emphasis on quality and craftsmanship from the finishes to the fitted furniture, you can expect more than just the best.
A Life Of Style & Substances
While many travelled the distance to be where you are, you are simply in it. While others call it a world-class destination, you call it your neighbourhood.
From an exciting mix of highstreet fashion and beauty to designer boutiques and luxury brands, you have them all. Just a few minutes from where you are, you get what you want.
At the heart of it all, you can dine at the finest restaurants and cafés. From artisanal coffees to Michelin cuisines, you have no lack to whet your appetite
City In Lush Greenery
Living in the bustling city, lush greenery and gardens are not lacking in this prime district. Close-by renowned Singapore Botanic Gardens and Fort Canning Park, you can always take a stroll to enjoy a deep breath of the freshest air that begins from your own voluminous outdoor spaces to the parks.
Make the most of every day especially when you have plenty of ways to escape the daily routine with easy accessibility. Streamline your daily routine by taking advantage of the convenience and a wide selection of retail and F&B. The proximity of renowned schools makes life easy.
A Discerning Decision Made For Generations
Getting one's child into the best schools is not as simple as queuing overnight at a boutique launch of a new product – being first at the door does not necessarily translate to a place in the school. Living in proximity offers you a higher chance of admission and parents who graduated from primary schools will have no worries sending their child daily. The Giverny Residences is in close proximity to many renowned and sought-after schools and institutions. Leave a legacy for your child. Here at The Giverny Residences.
The Giverny Residences Location Map
The Giverny Residences Street View