About One Bernam
Culture Meets Future In One Inspiring Icon At One Bernam
At One With The Vigour Of A Progressive City
Expanded Metropolis
Including the Future Greater Southern Waterfront
Rejuvenated Core
In a Renowned Business District
Enlivened Inner City
With More Iconic Presence
A Fabled Street
Donning a New Crown
The One Choice For Luxury Urban Living
Witness Tradition-Welcoming Tomorrow
Singapore's amazing skyline shows it all – history and culture embracing global business, perpetual commerce, world-class leisure and entertainment, advanced connectivity, and limitless opportunities for future growth.
The city core encompasses Chinatown, the largest historic district in the country; the Central Business District that serves as the nation's financial heart; and Marina Bay Financial Centre where an international community enjoys integrated living, working and leisure along the breathtaking bay.
At the southernmost tip of this core is Tanjong Pagar – home to One Bernam – and a vital cog in the city's financial heart. Its prized commercial status combined with centuries of heritage and culture makes this fabled enclave so exciting. It will serve as a pivotal piece in the city's rejuvenation masterplan.
One Bernam will sit at a strategic point in this new city landscape. Amidst world-renowned neighbours such as Guoco Tower and The Pinnacle@Duxton, your home at One Bernam will have front row seats for you to witness what is possibly the most exciting era in Singapore's modern history – the development of the future Greater Southern Waterfront.
Soon, what will burst into life within your neighbourhood at Tanjong Pagar will be nothing short of a renaissance.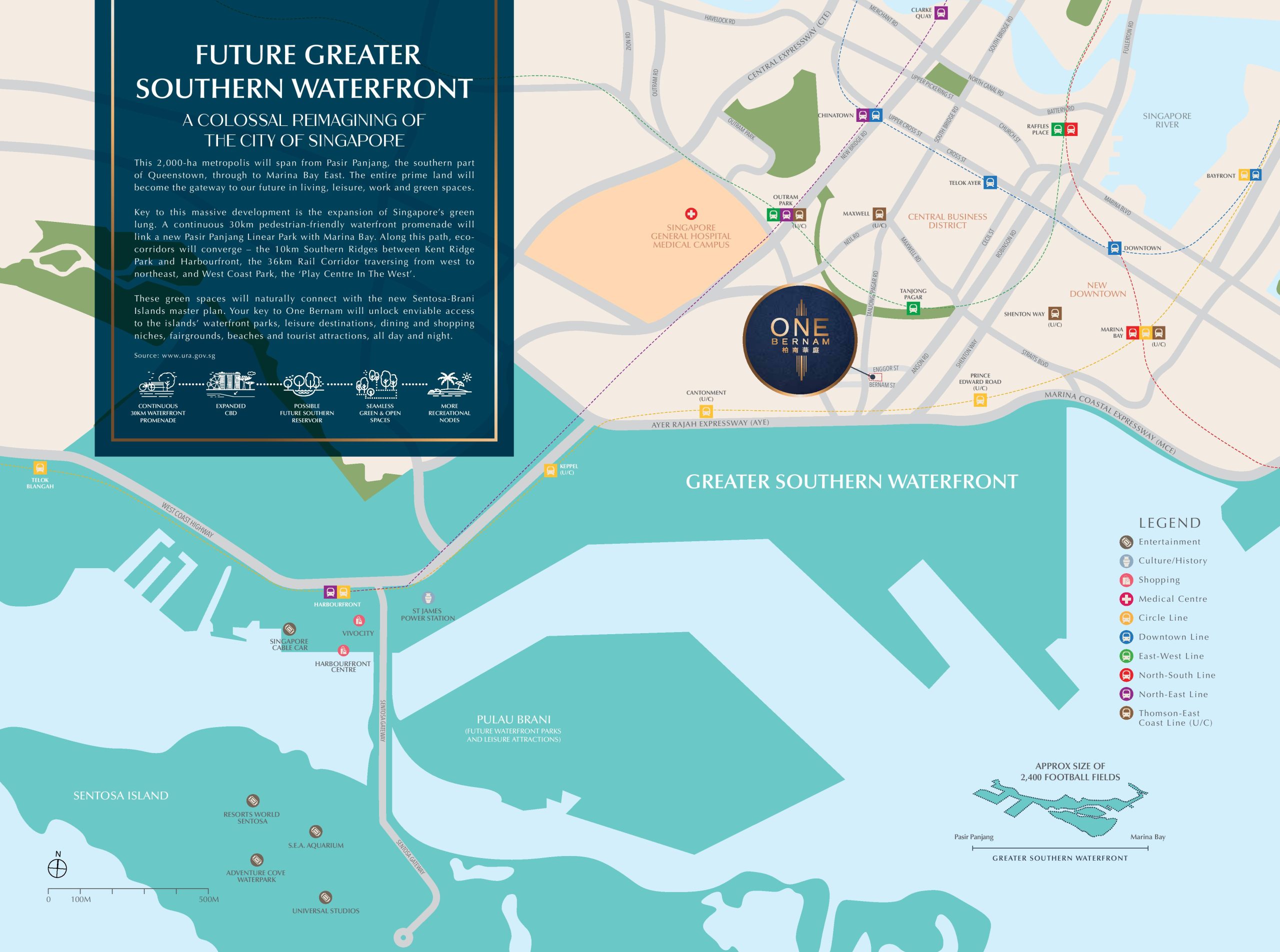 Are You One With Us?
Location. Accessibility. Amenity. Enjoyment. Discover One Bernam at Tanjong Pagar, a prime example of Singapore's excellence in juxtaposing modernity with history.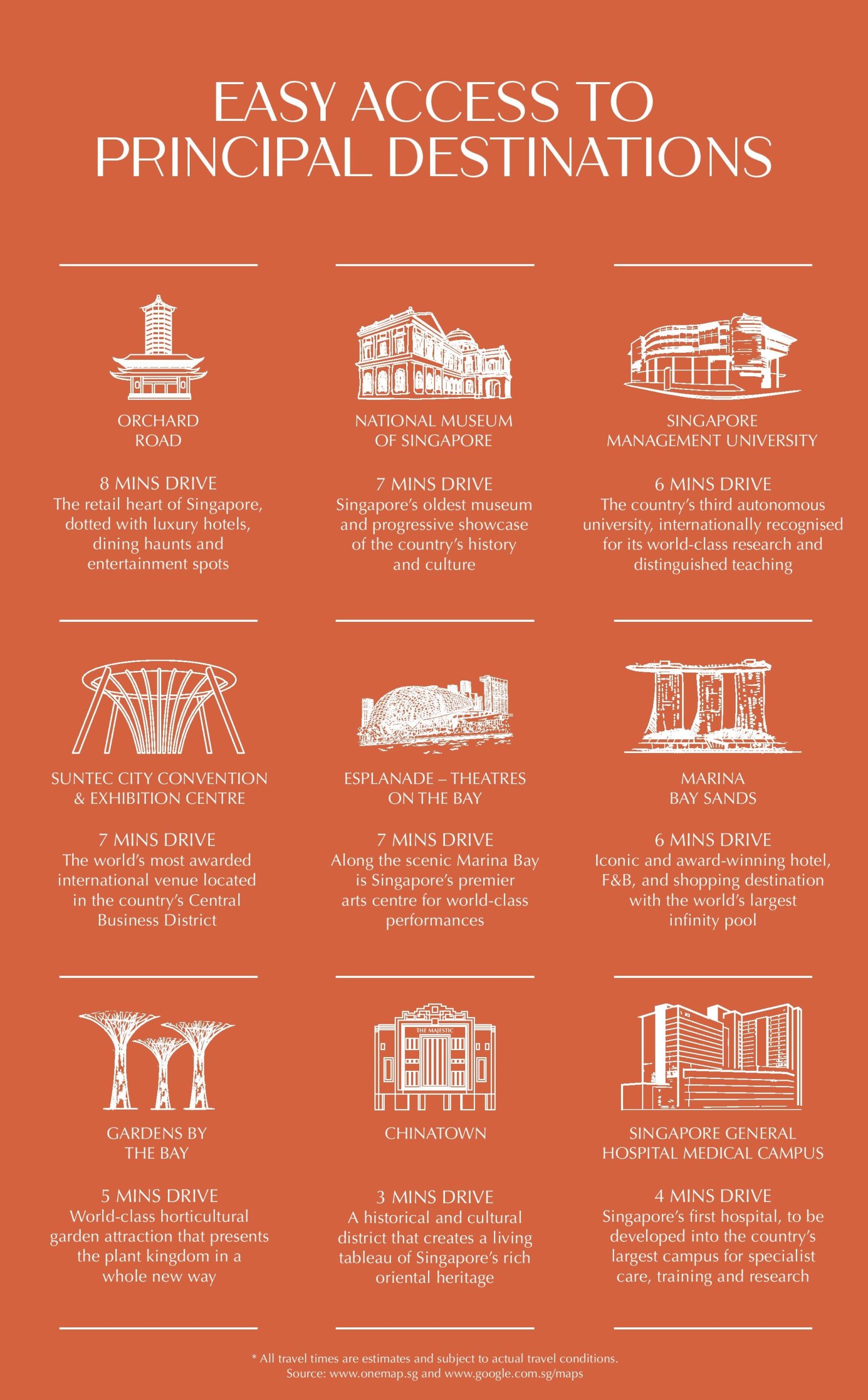 Live More
Charming Blend Of Old And New
One Bernam dwells in the hive of Singapore's finest cultural and historical offerings. It is after all located in Tanjong Pagar, the first enclave in Singapore to be placed under the government's conservation plan. Restored and preserved, many of its traditional shophouses stand as architectural witnesses to the site's vibrancy, then as a fishing village and now a thriving business and commercial centre.
Everything is here for a reason – you. Step in and you'll discover underfoot an extremely pedestrian-friendly district with quirky shops, cafes and drinking holes offering an electrifying after-work atmosphere alongside countless high-rise buildings.
Arts & Culture
3 Mins Drive
Buddha Tooth Relic Temple & Museum – Tang Dynasty-styled Chinese Buddhist temple
5 Mins Drive
National Gallery Singapore – world's largest public collection of Singapore and Southeast Asian modern art
5 Mins Drive
Victoria Theatre & Concert Hall – preserved neo-classical 1905 edifice housing the Singapore Symphony Orchestra
6 Mins Drive
ArtScience Museum – where art, science, culture and technology come together for an immersive learning experience
6 Mins Drive
National Library – the flagship home of Singapore's National Library Board and premier resource for published works in the region
7 Mins Drive
Singapore Art Museum – home of contemporary art in Southeast Asia
Cosmopolitan Education
Within 1km
Cantonment Primary School
6 Mins Drive
Singapore Management University (SMU)
7 Mins Drive
National Academy of Fine Arts (NAFA)
8 Mins Drive
LASALLE College of the Arts (McNally Campus)
Play Up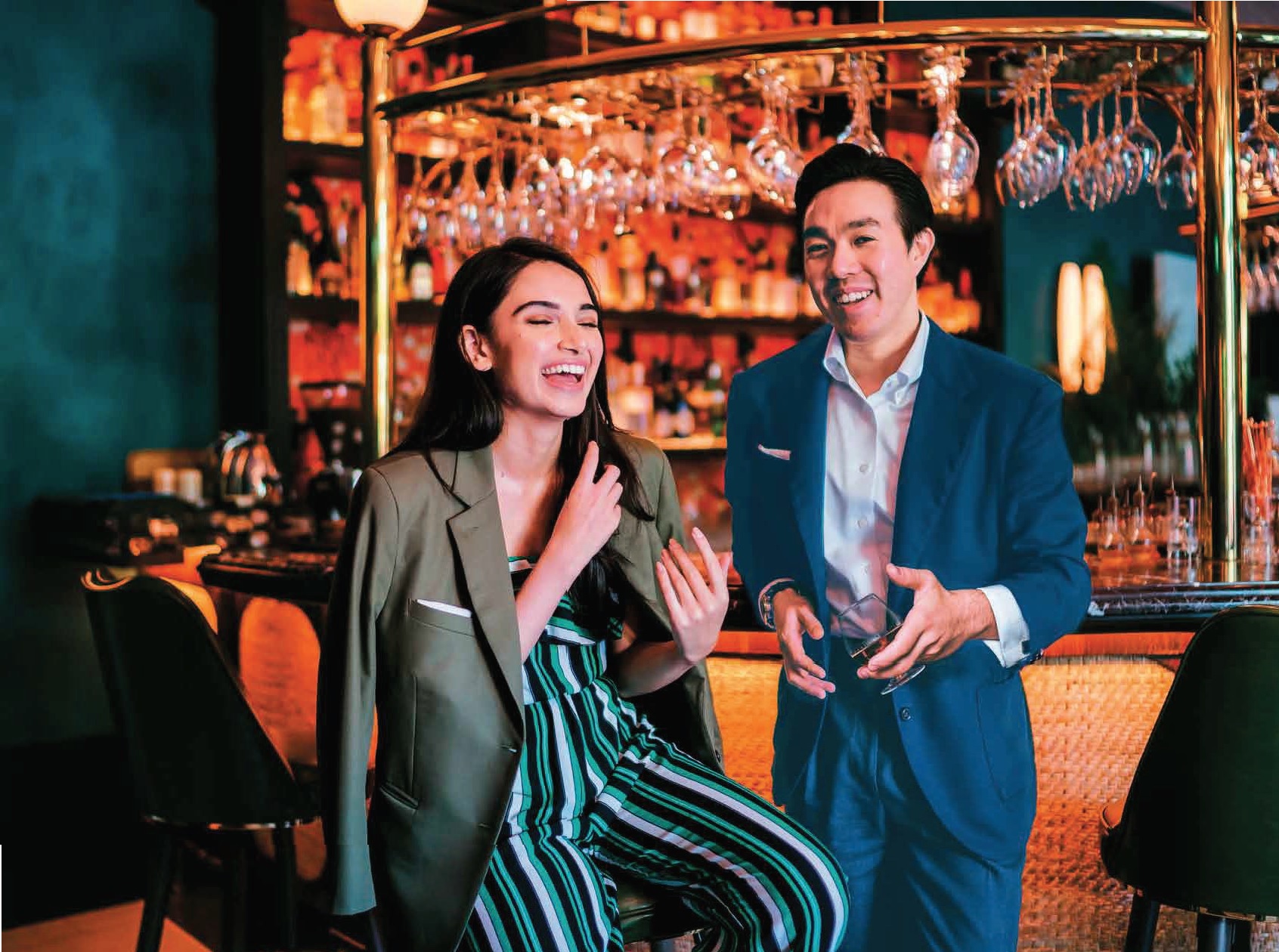 For However You Want To Energise, Day And Night
We believe that chilling out and enjoying food in comfort and style rank high to One Bernam residents. At any given moment, Tanjong Pagar satisfies many cravings. This enclave not only leads the way, but also sets the pace in cultural verve, as an entertainment and amusement oasis. It is replete with sidewalk cafes, fine dining restaurants, roof restaurants, malls and boutique stores, food courts, markets, clubs and bars, proscenium theatres, cinema multiplexes, open-air performance spaces, walkways, garden parks, play areas, and haunts that out-rival anywhere else in our metropolis. Imagine all that on your backyard.
Dining
2 Mins Walk, Tanjong Pagar Plaza
2 Mins Walk, Icon Village
10 Mins Walk, Shake Shack Tanjong Pagar
10 Mins Walk, Maxwell Food Centre
2 Mins Drive, Amoy Street Food Centre
3 Mins Drive, Lau Pa Sat
4 Mins Drive, Ann Siang Hill
4 Mins Drive, Chinatown Point
6 Mins Drive, CHIJMES
7 Mins Drive, Clarke Quay
8 Mins Drive, Satay by the Bay
Leisure & Entertainment
5 Mins Drive, Gardens by the Bay
7 Mins Drive, Mount Faber Park
7 Mins Drive, Singapore Flyer
13 Mins Drive, Marina Bay Golf Course
Shopping
1 Min Walk, 100 AM
6 Mins Drive, Great World City
6 Mins Drive, Marina Bay Sands
6 Mins Drive, Millenia Walk
6 Mins Drive, VivoCity
8 Mins Drive, ION Orchard
8 Mins Drive, Plaza Singapura
The Right Work-Life Connections
Urban professionals who choose to live and work here will find themselves immersed in the buzz of one of Asia's busiest global business hubs. One Bernam is located within walking distance of three MRT stations along three different train lines, to connect you with great ease to the CBD, the Downtown Core, and anywhere else you need to be in Singapore.
Tanjong Pagar MRT (East-West Line) (5 Mins Walk)
Maxwell Road, Peck Seah Street and Cecil Street all connecting roads in the CBD converge at Tanjong Pagar MRT station
Raffles Place MRT Interchange (East-West & North-South Lines) (1 MRT Stop)
In Singapore's Downtown Core, Raffles Place is the beating heart of the country's financial district
Outram Park (3 Mins Drive)
Outram in Chinatown is home to several municipal buildings of historical repute such as the Police Cantonment Complex
Collyer Quay (4 Mins Drive)
This bay front stretch of road in the Downtown Core is lined with landmark commercial and office towers
Singapore General Hospital Medical Campus (4 Mins Drive)
Progressively transforming into a medical hub of the future, the campus will revolutionise healthcare services, research and education
Suntec City Convention & Exhibition Centre (7 Mins Drive)
The country's leading and award-winning MICE venue can open up over 37,000 sqm of trade space for all the world to visit
Your Direct Connections-Road Networks Within 4 Mins Drive
Ayer Rajah Expressway (AYE), Central Expressway (CTE), Marina Coastal Expressway (MCE), West Coast Highway
Future Train Stations Within 8 Mins Walk
Maxwell MRT (Thomson-East Coast Line), Prince Edward Road MRT (Circle Line)
One Of A Kind Never To Be Repeated Again
One Bernam is a natural continuation of its street scenes. It will never be like anything, anywhere else. Ever.
As you approach it just a few minutes' walk from the Tanjong Pagar MRT station, the development will unfurl its medley of popular F&B and lifestyle shops. Grab as you go from two levels of retail choices, or stay awhile longer and soak in the atmosphere of newly landscaped spaces.
All In One Development
One Bernam is a collection of dining and shopping haunts spread across two levels of retail space, green open spaces, and a wide selection of premium homes, punctuated by two levels of spectacular Sky Terraces. The overall development is a new landmark destination location at 1 Bernam Street in Tanjong Pagar.
There are 351 luxury residences, and one floor level of fully furnished Serviced Apartments. Conveniently located just a lift-button from your unit's floor, each Serviced Apartment is the perfect dwelling for loved ones and business guests who are in town for a visit.
The Drop Off lobby is carefully tucked away from the streetscape, so arrivals are screened from hoi polloi, while the residential levels are located five floors above the main street. From this elevated height, you can choose from well-sized one and two-bedroom premium residences, as well as spacious three-bedroom units.
Those with loftier pursuits can set their sights on Penthouses above the Level 34 Sky Terrance. Because when it comes to luxury, the sky is not the limit, at One Bernam.
Level 4 Sky Terrace-One Home Twin Oases
There are two gardens on the Level 4 Sky Terrace that you can luxuriate in even before you reach your front door. Interspersed between these gardens, which are linked by a hanging Garden Bridge, are breathtaking sanctuaries for daily sojourns to healthful, sporty and meditative escapes.
Elevate your Wellness Lifestyle. Find your spot at the Yoga, Chill Out, and Leisure Decks. For carefree frolics, let your feet take you to the Garden Walk.
Spoil your Active Lifestyle centered around waterscapes, from the Swimming Pool to the Spa Pool.
You'll also find the Garden Dining Pavilion and Gourmet Function Room. For a more private party, invite your guests to the Club House, which overlooks all the pool scenes, including the Viewing Deck, Lounge Deck and two stunning Pool Pavilions.
Embracing the two lifestyle zones is The Botanic Collection. It features the Fragrant Garden, Shaded Garden, Palm Garden, Garden Bridge, Waterwall, Alocasia Walk, and even a Path Over Reflective Water. Such an astonishing assortment of greenery to explore in one city residence might have been impossible until now.
Level 34 Sky Terrace-Exhilaration….Times Four A Million & One
Yours to enjoy 34 storeys up from everyone else is the centrepiece Level 34 Sky Terrace. Characterised by a spirit of discovery, this is a retreat within four retreats. They all face the new backdrop to your life – spectacular views announcing that you are on the greatest city this part of the world.
The Tatami Garden is where you go to take a deep breath. Settle yourself onto either one of two cosy Tatami Decks or take in the unobstructed sea and city views from the Kokedama Garden or the Relaxation Corner.
With a good read in hand, make your way to one of the Sky Hammocks at The Sky Hammock Garden. The open sky will keep you company.
Being a busy urbanite, perhaps you have some more business to attend to. The Sky Lounge is a great place to start, with its Sky Dining Function Room dressed in top tier furnishing so you could host with impressive ease.
For more casual conclaves, there is the shaded Roof Terrace and its airy Outdoor twin. All these niches are embraced by lots of greenery of course. You will find the Sky Garden Pavilion vying for your attention as you take your pick from the North Sky Garden or the equally tempting South Sky Garden.
For a change of pace, get active at The Sky Fitness Club, which features the Sky Gym, and the Active and Fitness Decks.
Your One Bernam Home-All The Smart Details
One word that best describes the residences at One Bernam is sumptuous. Your first encounter with the living spaces will bring to mind a contemporary residential idyll with a higher than usual commitment to urban luxury living. One Bernam offers two carefully arranged collections: the well-sized one and two-bedroom premium apartments, and spacious three-bedroom residences, as well as top-level Penthouses.
Each apartment reflects the very essence of life in a first-rate city such as timelessness, intuitiveness, and enduring good taste. This is evident in the selection of fixtures and fittings such as ceiling fans for living rooms. The only choice is Haiku, the leading American brand that has already won more than 75 international awards for exceptional design and technology.
Functionality With Remarkable Refinement
One Bernam's ethos in celebrating culture and future is evident in the curation of luxury accoutrements.
The over a century old Swiss-made Laufen will adorn bathrooms in selected units with statement sanitary wares, while Gessi will put its unwaveringly Italian elan into innovative tapware oozing with contemporary appeal.
Bedrooms, be they a master, junior or regular, exude an enduring sense of calm and belonging. One Bernam designers also put a premium on well-proportioned spaces, serenity, and privacy.
In choice units, the kitchen and dining areas come complete with durable, high quality wall and flooring materials, as well as deluxe fittings from the multi-awarded Italian brand Gessi. For kitchen appliances such as hoods and hobs, nothing comes close to the award-winning Swiss brands, Franke and V-ZUG, in delivering exquisite craftsmanship mastered in over 100 years.
Are you one of us?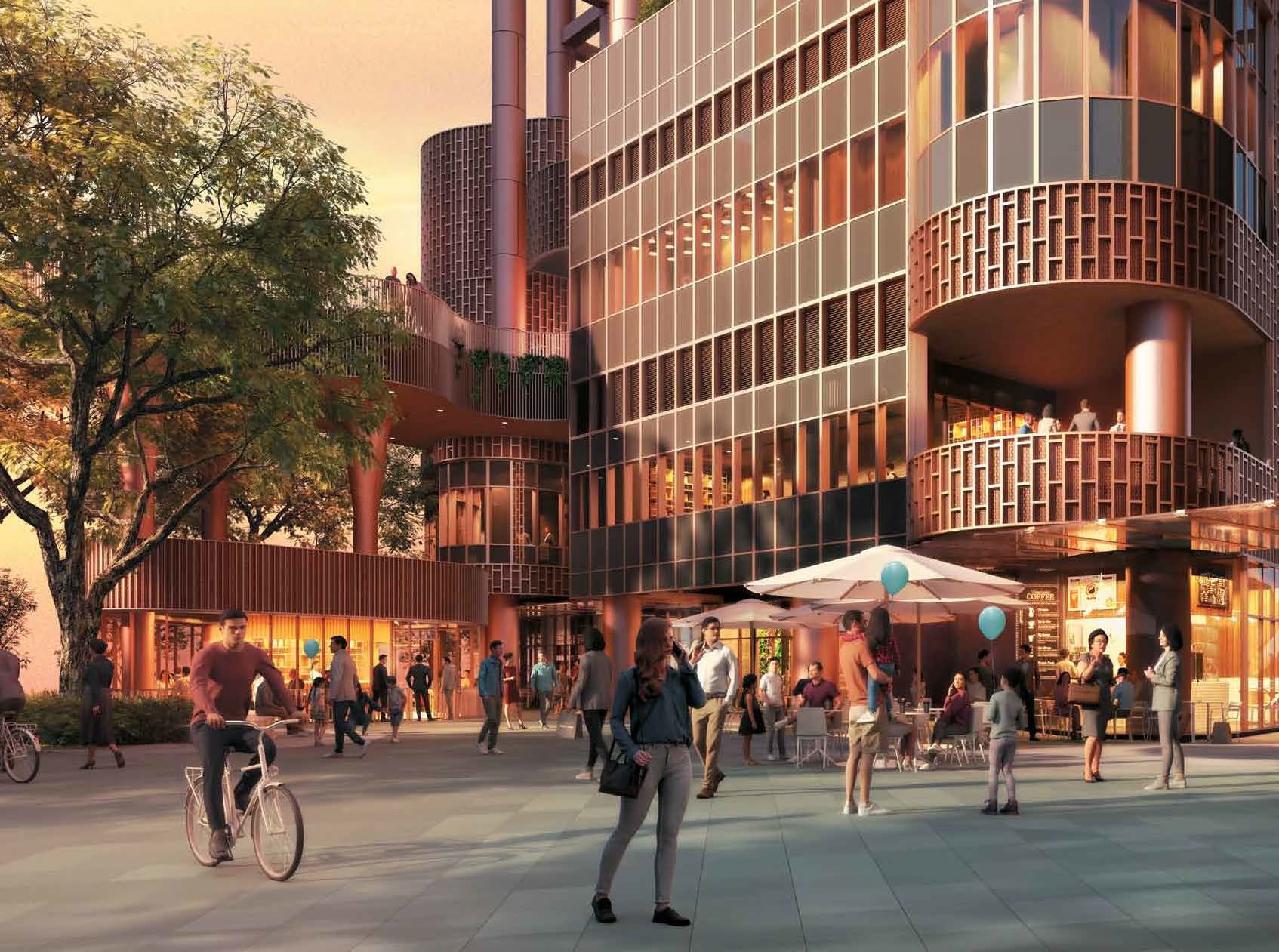 One Vision-Two Collections
The pleasure of owning a home at One Bernam comes with its esteem as a jewel residence in an ambitious masterplan, limited to only 351 luxury homes.
Make your personal choice from two luxurious residential collections – gilded gateways to relish everything that one of the greatest cities on earth has to offer.
Prestige
For Refined Living
One Bernam offers a splendid mix of one, two and two-bedroom + study sanctuaries of space, comfort and calm in the heart of a never-ending pulsating city. The Prestige Collection comes with homes of wide balconies and open sightlines to bring in plentiful natural lighting.
Big in attitude, the units have well curated materials that reflect an unerring sense of refinement – from the elegant whoosh of an opening door, to the imperceptible swish of your feet on the floors as you navigate your way from one room to the next.
Palazzo
The Peak of Luxury
Expansive three-bedroom residences, as well as three palatial penthouses – welcome to opulence in the city.
These are the strings of gems on the crown of this prized property. They offer panoramic views that cannot be topped anywhere else. They are fitted with appliances befitting connoisseurs of luxury. With spaciousness comes lushness of materials, of course.
The Palazzo Collection exists because of the imaginative, progressive, sophisticated, glamorous and well-informed insights of its residents. In celebrating this point of view – of the elite few – One Bernam has translated this collection into limited edition luxury homes of the highest pedigree.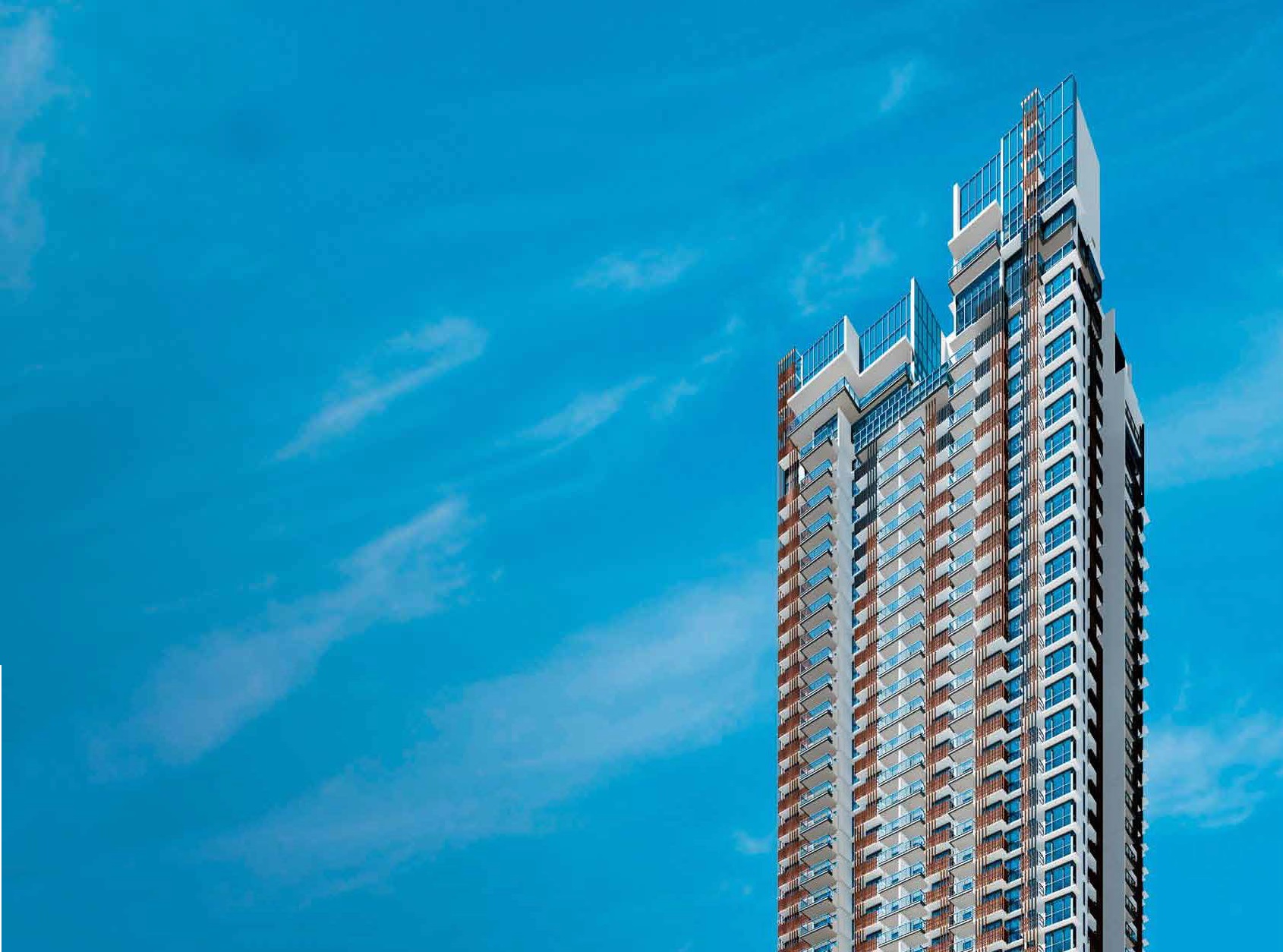 One Bernam Location Map
One Bernam Street View
One Bernam Transacted Prices