Was J Gateway a good buy? After all, strong demand saw buyers submitting 1400 blank cheques to ballot for 738 units. All 738 units were sold out within 8 hours. It was also the same evening that the Monetary Authority of Singapore (MAS) introduced the total debt servicing ratio where 60% of your income cannot exceed your debt obligations.
So why was J Gateway controversial? Well, mostly, it was the price. Sold at an average of $1450 to $1800psf, it was and is still currently the highest priced private housing in Jurong. Some bloggers and investors warned that the prices were too hyped up for that district and not worth the money. If you were to turn back time and go back to 2013, you could have bought something similar in the west for half the price. So the question is which was more value for money? And which one made money? Let's make the comparison.
Comparison Between J Gateway and Regent Grove, A Resale Condo That is Half The Price
Condo A.
J Gateway, a 99 leasehold development comprising of 738 units. It is a short distance from Jurong East MRT station as well as a stone's throw away to amenities like shopping malls.
Condo B.
Regent Grove, a 99 leasehold development comprising of 553 units. Lease starts from 1997, so it has about 78 years on the tenure. It is also a short distance to Yew Tee MRT station and a stone's throw away to amenities like Yew Tew point.
For a fair comparison, there are some assumptions made.
1. The 14 transactions for J Gateway shown ranges from 1st Jan 2018 to 9th Oct 2018. Since the entire project was sold out within one day, the start date of the transaction would be 2013.
2. The 16 deals for Regent Grove shown are those who have bought from 1st Jan 2013 to 31st Dec 2013. Since it is impossible to define the sale date of the unit, the sale price indicated takes reference from the X-value from SRX. The x-value gives a somewhat close approximation to the actual valuation. X-value extracted is based on 9th October 2018.
3. Bank interest costs and maintenance costs are not calculated into the % gains. Due to the progressive payment scheme, bank interest costs at J Gateway would be lower than that of Regent Grove although if you rent it out your yield is immediate.
4. The return on investment(ROI) is based on the initial investment of 23%. With 20% as the down payment and 3% as the stamp duty.
Analysis Of Gains For The 2 Condos
From the chart above, all sellers at J Gateway made money. Each owner bagged gains from 7% all the way to 24% with none of the units at J Gateway transacting below what they initially paid. Larger unit sizes tend to have lower % gains compared to the smaller ones. On the other hand, sellers at Regent Grove suffer a paper loss ranging from 8% all the way to 25%. The % losses vary across all unit types, with no apparent relation to the unit sizes.
Assuming Regent Grove is an investment vehicle and you did manage to rent out your unit during the three years where J Gateway was under construction, it is improbable the rental will cover this loss as well. So, the question is why? What made J Gateway a better buy? After all, timing has got nothing to do with the results. There is no simple answer because there are many factors that affect the price movement of a condo. Some factors cause prices to go up while others push prices down. Here are some observable factors in these two developments.
Observable Factors Between These 2 Condos
1. The entry price for Regent Grove is low. Back in 1998, a brand new unit was going from $450 psf to $500psf. If you waited for the market bottom in 2006, you could even pocket a unit for less than $400psf. For these first-time-buyers/speculators, they can afford to sell a little lower than the market value while buyers in 2013 can't. J Gateway's buyers, on the other hand, have the same entry price. It is rather unlikely for them to sell below this market value, especially if they have paid the additional buyer's stamp duty. And with the TSDR in place, it also means that they have more holding power than those folks in 1998.
2. There is more transformation in the area where J Gateway is located. There is the newly completed Ng Teng Fong hospital and of course the controversial high-speed rail to Malaysia. The transformation of the district is still in the early stages.
3. Rental yield at Regent Grove has dropped 23.93% from 2013 to 2018. With an average rental of $3psf in 2013, units in 2018 are fetching only $2psf. Rental prices are a reflection of market value, so with a drop of 23.93%, capital prices should follow to a certain extent as well.
So going forward, what makes something a good buy? Would prices at J Gateway continue to rise? Or will prices at Regent Grove continue to decline? As shown in this case, timing has nothing to do with what determines a good buy. To understand more on the mechanics of how certain factors affect prices, do contact us for a free consultation before you purchase your next property.
Read our other in-depth new launch analysis here! 
-New Launch Vs Resale Condos. Which One Appreciates More? Part 1
-New Launch Vs Resale Condos. Which One Appreciates More? Part 2
Article contributed by Jerry Wong

Jerry Wong is a realtor with Propnex Realty. He loves coffee, cookies and condos. Most importantly, he loves connecting people to properties and gets enormous satisfaction when they acquire their dream home or make that capital upside in just a matter of months. Buy Jerry a coffee, and he will meet up with you on a 1 to 1 session to share the following
How certain factors affect real estate prices. (Using historical transactions as references)
Applying lessons from history to determine if a condo has the potential for upside or not. These condos can be those under construction, resale or the very one you are staying in right now.
Or just prepare the toughest question you have on your mind! If it is interesting enough, the answer will be in a blog post and shared with everyone!
You can also subscribe to our Facebook page and receive the latest real estate updates in Singapore!
Other Property Reviews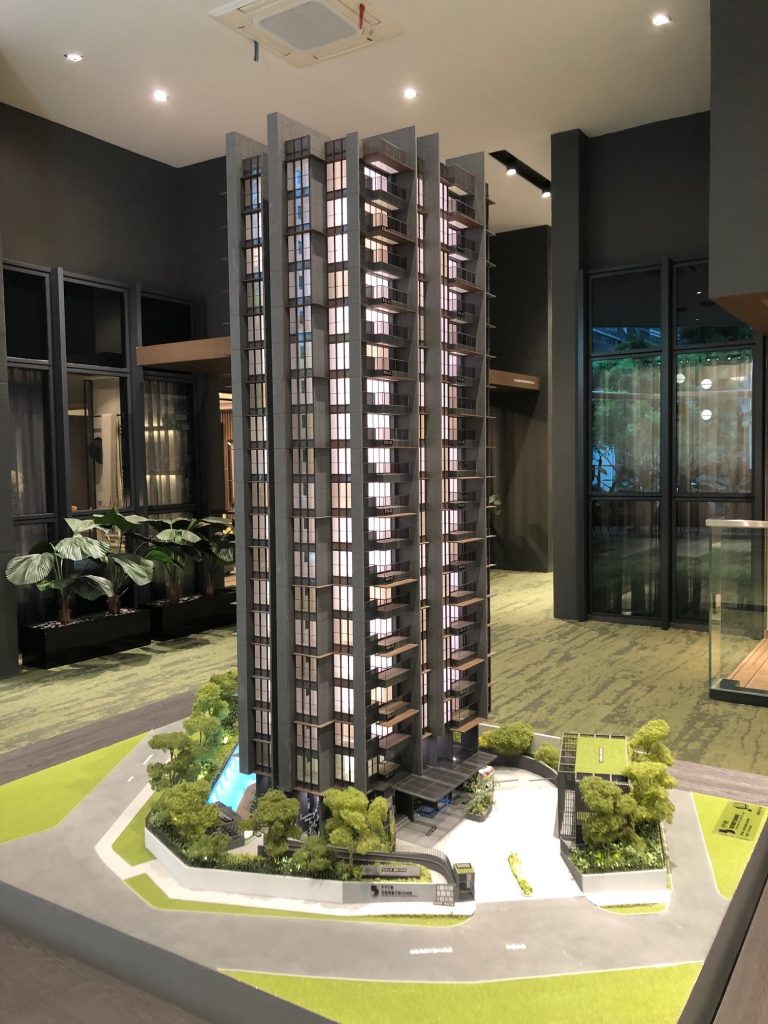 Definition Of The Word Fyve Before I confuse you any further, let me give you the meaning of the word...
Read More