About Grand Dunman
City Living Reimagined
Spanning across a tranquil, convenient locale, and close to the city, is one of the largest residential developments of the year: Grand Dunman. In a mere 2-min stroll, you can reach Dakota MRT station, making your home a rare gem closest to a train ride into the city.
The Park Connector Network extension means even cycling is an option for travels towards exciting locations such as Marina Bay Waterfront Promenade to East Coast Park and its future "Long Island". Overlooking the river and landed enclave, with sceneries of the city and the sea, are homes spread across 7 majestic towers with a spectacular view to behold. Over 40 exceptional facilities can be found within the development – thoughtfully designed for everyone.
Inspired by the significance of rivers shaping landscapes, this development alludes to a harmonious merger of the different scapes of a new city. This is a home where City Living has set a new standard. This is your home where City Living is Reimagined.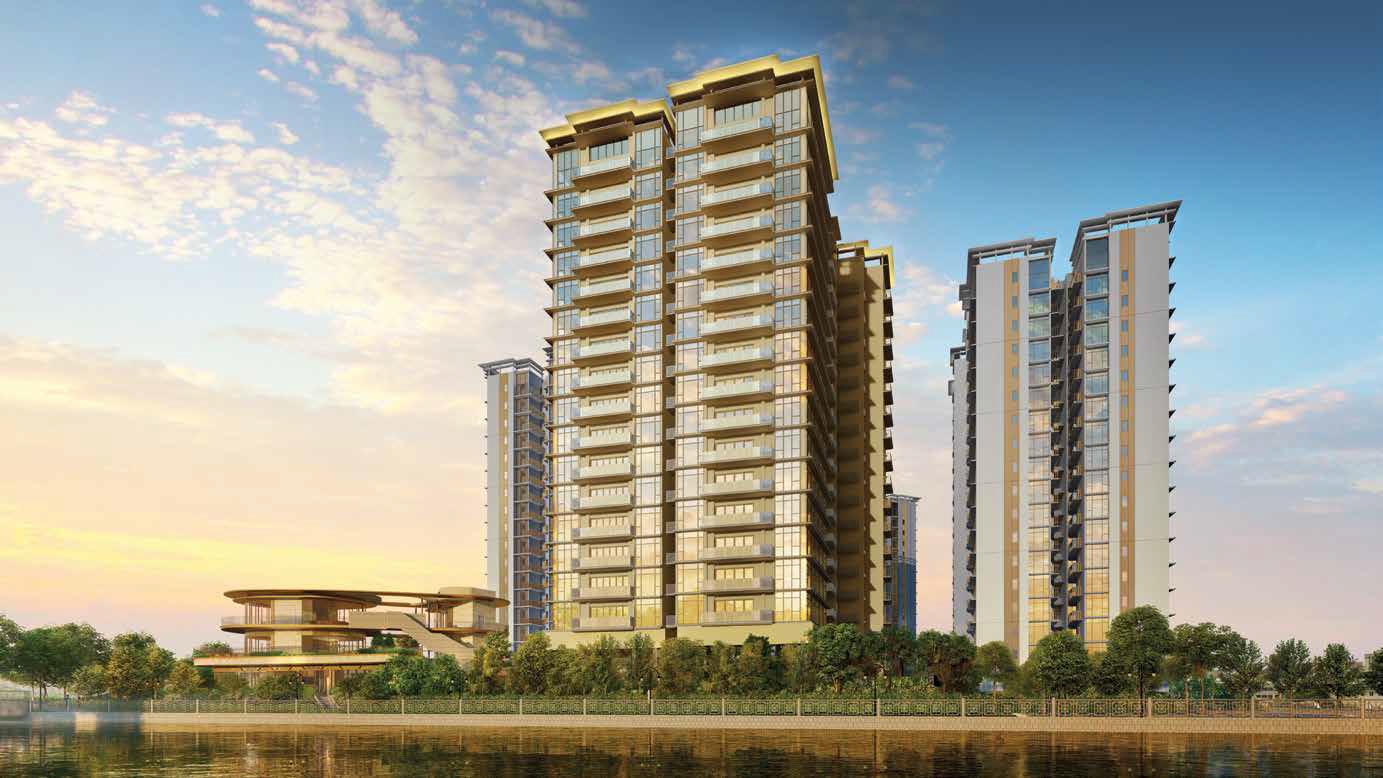 Awe-Inspiring, One-Of-A-Kind Facilities.
Experience Gold-Class Living, The Epitome Of Luxury.
A Journey Of Convenience. A Life Of Connectivity. 2-Min Walk To Dakota MRT
Being just a 2-min stroll away from Dakota MRT Station, your invaluable time is now preserved with excellent connectivity – 1 stop to Paya Lebar MRT, 2 stops to Stadium MRT, 4 stops to the CBD and 5 stops to Marina Bay Sands & Bugis.
Park Connector At Your Doorstep
Walk a path that sets you apart. Enjoy the exclusive ease of access to a park connector with a direct pathway to Marina Bay Sands and East Coast Park. Find new motivations for your daily jogs and active cycling.
Neighbours To ECP, KPE & PIE
With ECP within a 5-min drive, the zenith of city living can be felt here. You'll also discover unparalleled convenience in travelling to iconic places like MBFC and Orchard in just a 7-min and 15-min drive respectively.
The Future Is Potential Capital Appreciation
Kallang River Master Plan
Here to further enliven the vibrant location are upcoming facilities that are set to elevate sports, leisure, and community activities to the next level. Some of the plethora of amenities that await you include the Kallang Football Hub, Singapore Tennis Centre, Benaan Kapal Green, and the existing Passion Wave @ Marina Bay with its impressive water sports facilities. Luxuriate in an address of progress.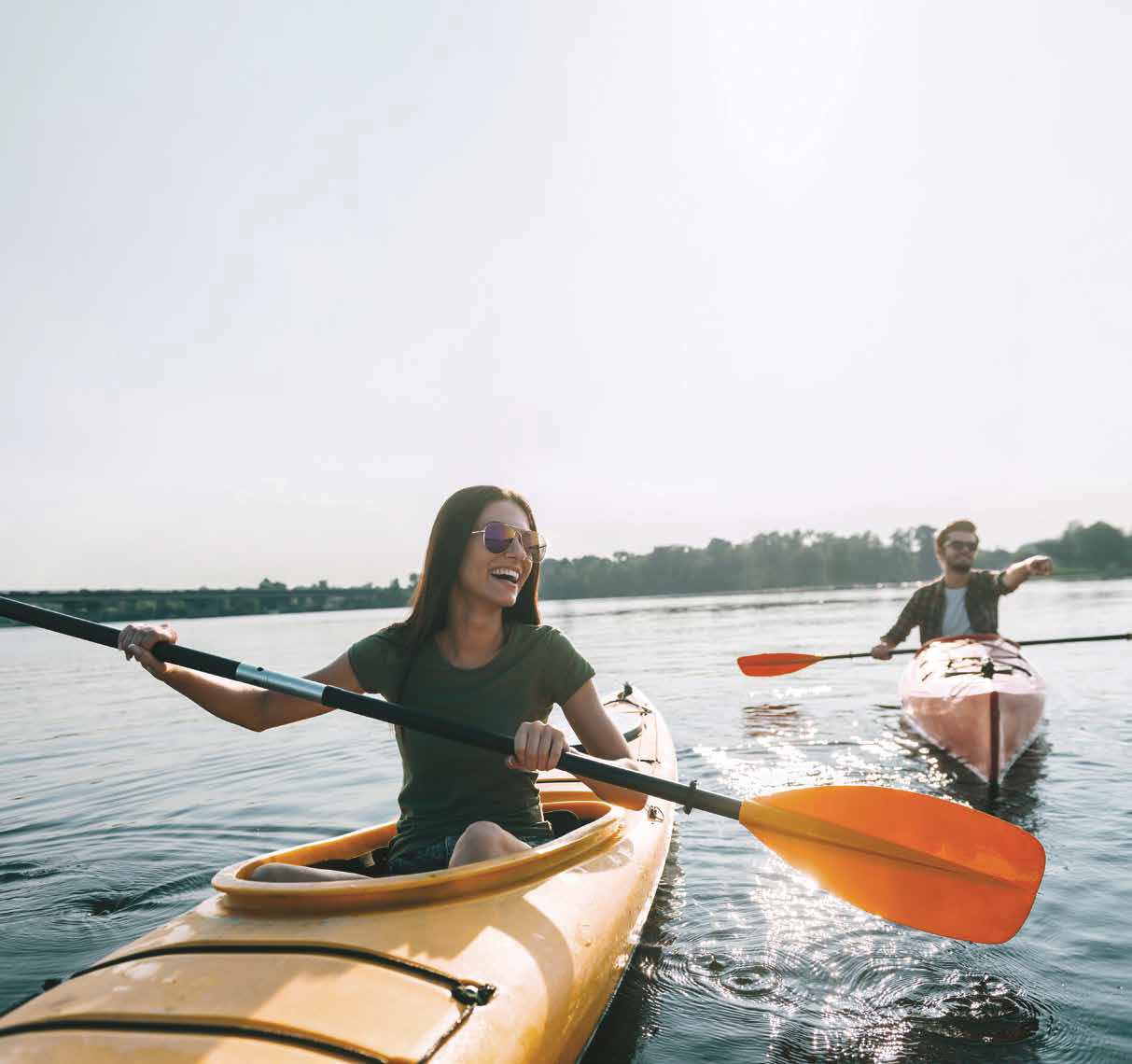 Paya Lebar-Ubi Commercial Precinct
The Paya Lebar-Ubi Commercial Precinct is a valuable business prospect and a nexus location of mixed-use developments, connections to expressways, and major roads. It adds to the flourishing address of your esteemed home which further contributes towards employment and rental opportunities.
Greater Southern Waterfront Master Plan
Extending from Pasir Panjang to Marina East, expect this location to be transformed into a major getaway for ideal city living. This includes an array of retail and dining options, future parks and recreational nodes that overlook scenic waters. With the transformation of the Marina Bay Golf Course, envision exciting possibilities in the future development of the Bay East Area.
"Long Island" Concept
Ringing true to being a location of the future, your home will reap the benefits of yet another redevelopment plan. A concept focusing on reclaiming land along the East Coast involves integrating the lively island life of leisure and recreation with coastal protection. This long-term plan aims to combat the rising sea levels while providing homeowners with an exhilarating lifestyle that includes water sports and other beachside activities. Engage with nature, and be part of the bigger picture.
In The Midst Of Good Company
Begin your days working in the busy city and end your nights in your home's tranquillity. Whether you choose to drive or take an MRT ride, your close proximity to major business hubs will help you keep up with the fast pace of city life. You're encased in a location of absolute convenience.
Be Spoilt For Choice, From Breakfast To Supper.
In just a 6-min stroll, experience one of the most popular and busiest hawker centres. Dive deep into flavourful local cuisine at the Old Airport Road Food Centre and beat the long queues with your ease of access. The abundance doesn't end there: relish an array of dining choices that await you at Joo Chiat and Katong, along with exquisite culinary experiences available at Marina Bay Sands and East Coast Park.
The Mall, The Merrier
For the best of retail therapy is an address immersed in the luxury of choices. Delight in some of the most famed malls like Parkway Parade and Suntec City that are only a 5-min and 7-min drive away respectively.
Pursue Your Interests. They Could Lead To Surprises.
The busy city calls for a life of reinvigoration and relaxation. Walk on sandy beaches, sightsee iconic landmarks, keep up with your fitness routine, or have your senses stimulated by nature. Your desire for leisure will always remain fulfilled.
Curated For The Bright & Promising
The promise of a prestigious future is a testament to quality living. Discover Kong Hwa School within excellent proximity of 1km, and Tanjong Katong Primary School in just a 5-min drive. You're also near other esteemed institutions like Dunman High School and Chung Cheng High School (Main) in just a 5-min drive and a 7-min walk respectively. The educational standards of the elites are certainly met.
Dunman Scape
Unblocked views of low-rise residential await the North and South facing orientation, along with views of the stunning sea between buildings. For the westward-facing view, you have a direct vision towards the sublime CBD and Marina Bay. Find them all packaged in a single, luxury development.
Arrive To Style And A Relaxing Lifestyle
With an arrival of grandeur made for the high life, you're greeted with a vision of a unique-shaped pool. Enjoy this captivating view from the gym within a grand clubhouse. A home that's shaped to savour the finer things in life.
Shaping The Many Scapes Of Dunman, While Reaffirming Your Distinction.
Inspired by the river, the majestic development reflects its vitality and dynamism. The flowing and lively energy can be felt in the division of 4 zones: City Life, River Life, Nature Life, and The Grand Life. A breath of fresh air has arrived, shaping the new scapes of Dunman.
Take It Slow. The Best Pleasures Are Here Right At Home.
Opulence resides right within your lavish abode. Whether you choose to socialise, maintain an active lifestyle, or retreat to a zen space, facilities surround you at all corners to satisfy your mood cravings.
Tranquility Ensues Amidst Luxury
Revitalize those strained muscles after a long day of work. Inspired by the massage fountain, this Hydro Massage Pool is designed to have a calming effect on your body. Go in for a relaxing swim at the Grand Pool and engage with the energy of the Hydro Massage's surge of water. You will emerge fresh and energised
Leave Your Inhibitions Aside. Embrace Your Fun-loving Side.
The expansive kid's play area contains designated dry and wet play zones that are curated to engage the children's cheery side. Put a smile on your child's face with exciting facilities like the trigger-activated Splash Bucket and the lively Treehouse Playground.
In A City That Never Sleeps, Serenity Is A Luxury.
The grandeur seems never-ending. Show your forehand's forte to ace the game at the Tennis Court, and then slip in some me time to catch a cool breeze at the Reading Pavilion. With the wealth of facilities that can be discovered within the haven, revel in your own world of pure satisfaction.
Urban + Nature. A Celebration Of Relationships.
Nature is always just a whisper away, with greenery peeking at every nook and cranny of your tranquil abode.
Jewel Clubhouse. Throw A Party. Slip Away For A Coffee. Anytime.
Overlooking the charming river is the Jewel Clubhouse. This exquisite structure houses private function rooms on levels 2 and 3, with 5 curated shops on level 1. Anything desired, everything fulfilled.
Functionality In Its Most Elegant Form
A smart layout configuration presents the best cross-ventilation and naturally illuminated interiors. You'll experience gold-class living that sets you apart with exceptional space, a full range of premium fittings, and the luxury of a private lift.
Spruce Up In Style
The world is your oyster, and your home is yours to define. Curate your own work or study room by transforming the additional multi-function room.
A space of possibilities allows you the flexibility to envision it as you desire. Build your very own gaming, streaming, or multimedia room and revel in the world you've created.
Dual Key Unit – Living Large And Living Together
For Multi-Gen Families
Luxuriate in the peace of mind that comes from living together with all your loved ones. Dual-key units are the perfect choice for multi-gen families that wish to live under the same roof.
For Rental Yield
If you're seeking an alternative, there are always other options. Pick your ideal tenant and explore the opportunity for rental yields.
One Kitchen, Many Possibilities.
Begin a life of elevated living in a home furnished with quality fittings.
Miele
Whatever the style of your kitchen: Miele is always a perfect match. An incomparable range of built-in kitchen appliances, with consistency in design lines and colour options.
Gessi
With an entirely "Made in Gessi" in-house production process, the company represents the most authentic embodiment of the "Made in Italy" philosophy, incorporating Italian beauty, design, and lifestyle into each of its products and distributing them all over the world.
Spruce Up Your Space With Quality And Functionality
Grand Dunman Location Map
Grand Dunman Street View